Advantages of metal balustrade
Glass and wood are common balustrade materials but when it comes to creative potential, metal is the only material that truly shines. Creative scope is one of the biggest advantages of metal balustrade.
And it matters because balustrade plays much more than just a supporting role. It's an interior and exterior focal point that can instantly lift a staircase and balcony from functional to fabulous. Which is why the choice of material is such a crucial decision for architects and designers.
Here's why metal continues to be the balustrade material of the moment:
Metal variety: From perforated metal to wire mesh, metal balustrade comes in many different forms and metal types and can be manipulated without losing its strength.
Metal enhances other materials: One of the most beautiful advantages of metal balustrade is that it works with virtually any other interiors material. Pair it with wood, bare bricks or glass and you'll have a unique, contemporary and stunning scheme.
Custom opportunity: Wood and glass can be customised but not to the same level as metal. Perforated metal balustrade can be created using your own unique pattern. At Arrow Metal we've even produced perforated metal balustrade featuring a personal photograph. There's almost no limit to what's possible. You just need the right metal manufacturing expertise to ensure the perforation you have in mind still guarantees performance.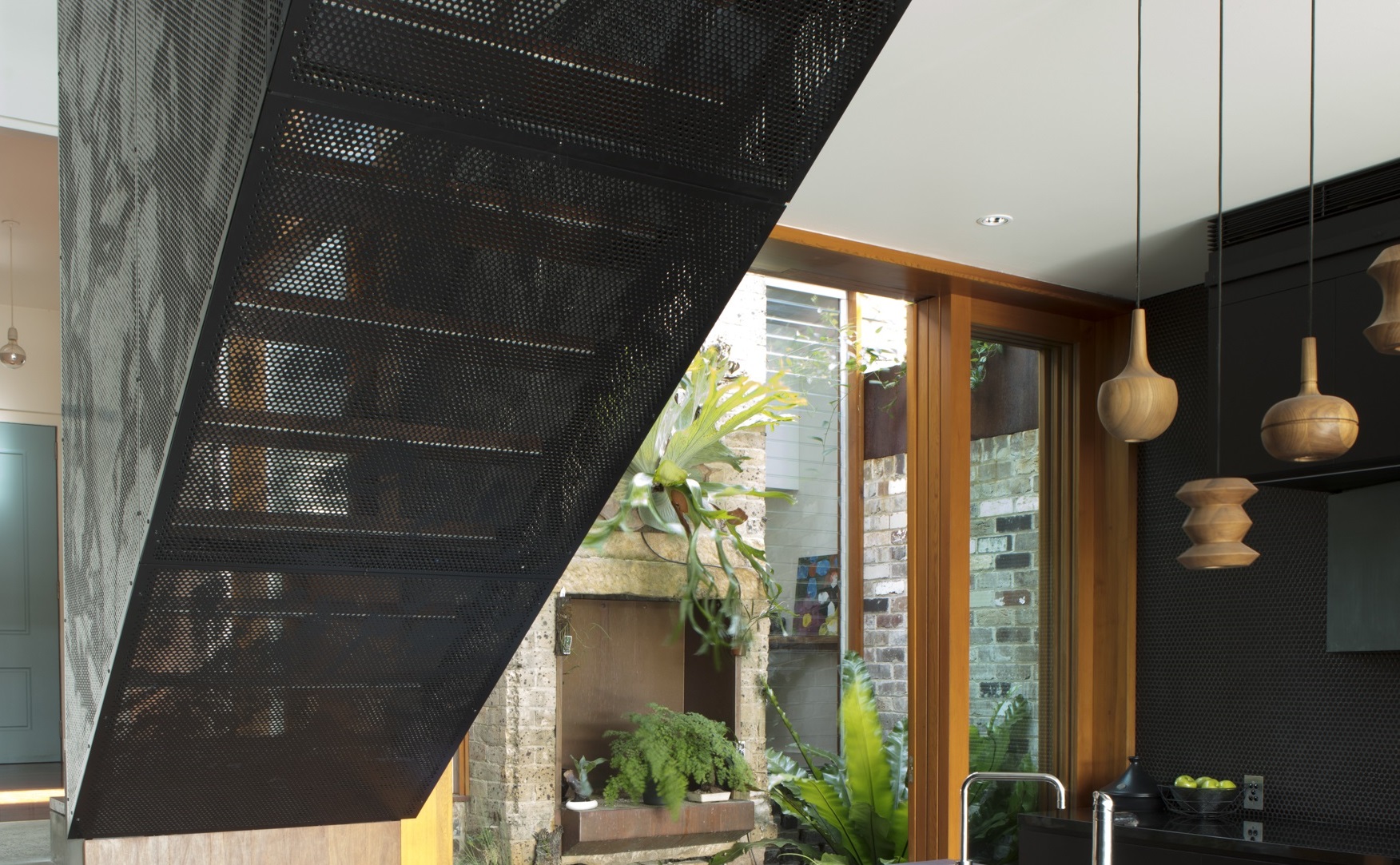 Photo by Brett Boardman Photography: Perforated metal balustrade featuring a personal photograph – Balmain House project
Fantastic finishes: Wood can be painted but a metal finish can really transform a scheme. Add instant glamour with a gold or brass finish without the high-end cost; increase durability for exterior balustrade or even use corporate colours.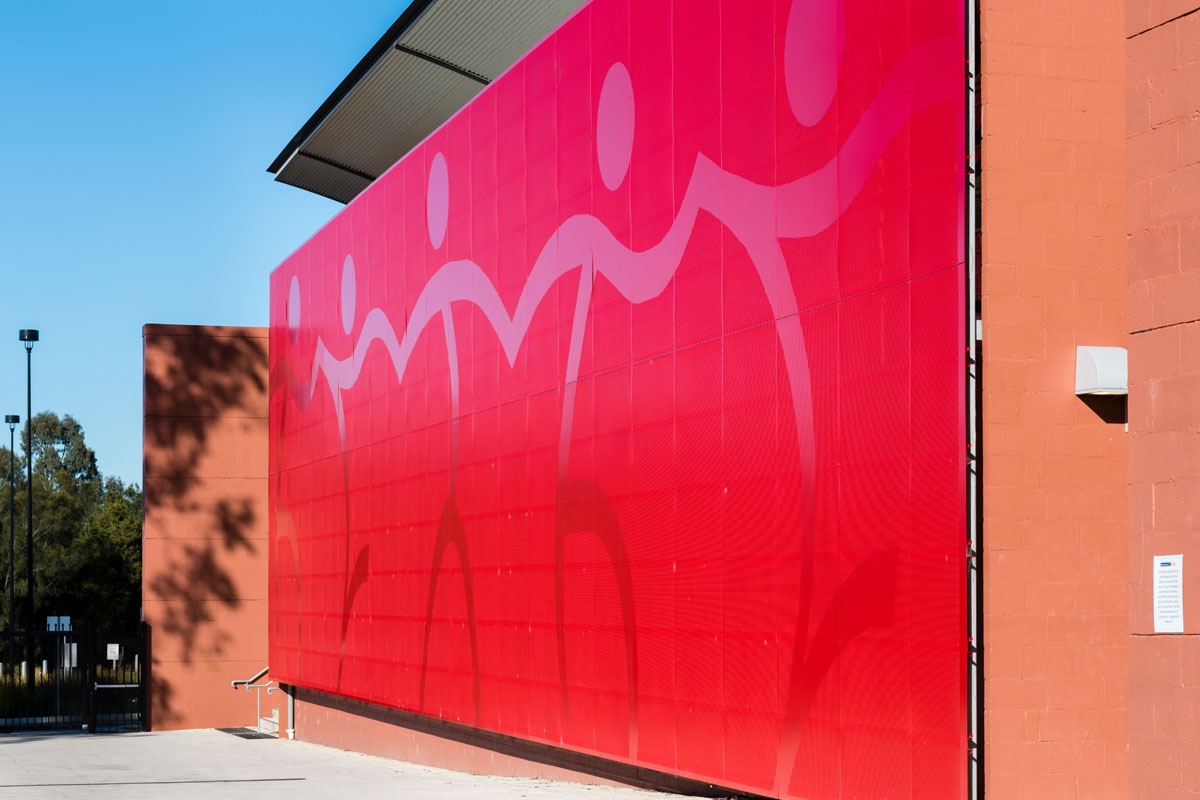 Photo: Perforated metal balustrade with bespoke perforated design, powder coated in red – Blacktown Tennis Centre – Stanhope Gardens project.
Clean easy: The appeal of glass is clear to see but it shows up every smudge and smear and wood often requires maintenance. There's no easier material to clean than metal. And that's one of the best advantages of metal balustrade considering its hands-on function.
Durability: Metal balustrade is unbreakable. It won't rot, chip or deteriorate no matter how heavy the use and with the right finish can withstand even the harshest weather conditions when installed outside.
Cost-effective: Because metal balustrade is so versatile with so many different options, you're guaranteed to get more balustrade for your budget. Even the most basic perforated metal balustrade in a standard profile can become something special through choice of finish.
Perfect fit: At Arrow Metal we precision manufacture perforated metal panels for use as balustrade in our state-of-the-art factory, to your exact specifications. So you can be assured of the perfect fit and finish on site. We deliver to anywhere in Australia – you'll find Arrow Metal products as balustrade in residential homes, retail centres, leisure spaces, schools and across public transport networks.
Arrow Metal: Metal balustrade advice and expertise
Talk to our friendly team to discover more advantages of metal balustrade. If you've got a design idea, we're happy to help. We'll suggest ways to make your design work whilst maximising your budget using the best material and finish.
Call us on (02) 9748 2200 or send us an online enquiry and we'll come back to you quickly.
Posted: March 13, 2018
---