Metal balustrade designs: Going up in style
The right balustrade can elevate any staircase, balcony or raised area, and for contemporary style, customisation and 'wow' factor, metal balustrade designs really raise the bar.
From custom perforated metal balustrade to effortlessly cool wire mesh creations, at Arrow Metal our products can be made to meet all your commercial and residential balustrade requirements.
Choose from a range of finishes to transform your project, from rich gold coatings to durable solutions for exterior balustrade.
Inspired to go up in style? Here are some of our favourite metal balustrade designs:
Crisp and clean: White metal balustrade designs
Perfectly perforated: This amazing perforated metal balustrade is found at the New York University Department of Philosophy. An 1890's building renovated by Steven Holl Architects, the stunningly simple perforations give you a lot to think about when it comes to impactful metal balustrade designs.
Image sourced from Steve Holl Architects
Classic perforation is all white: The work of Arch Studio in Beijing, this is the White House and it's the perfect example of how such a popular perforation pattern is perfect for a minimalist design that let's the light shine through.
Image sourced from Arch Studio in Beijing
Strong and striking: Black metal balustrade designs
Picture perfect: David Thulstrup Architecture renovated the Copenhagen home of renowned photographer Peter Krasilnikoff, with a black perforated metal balustrade a key focal point. The designed was inspired by the blackened steel of worn-out warehouses.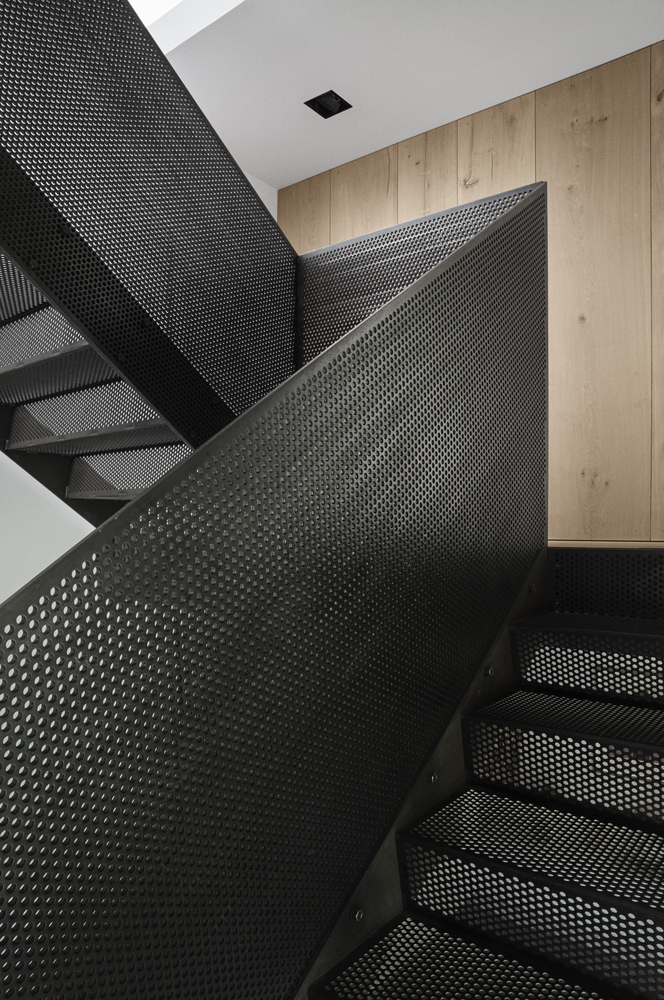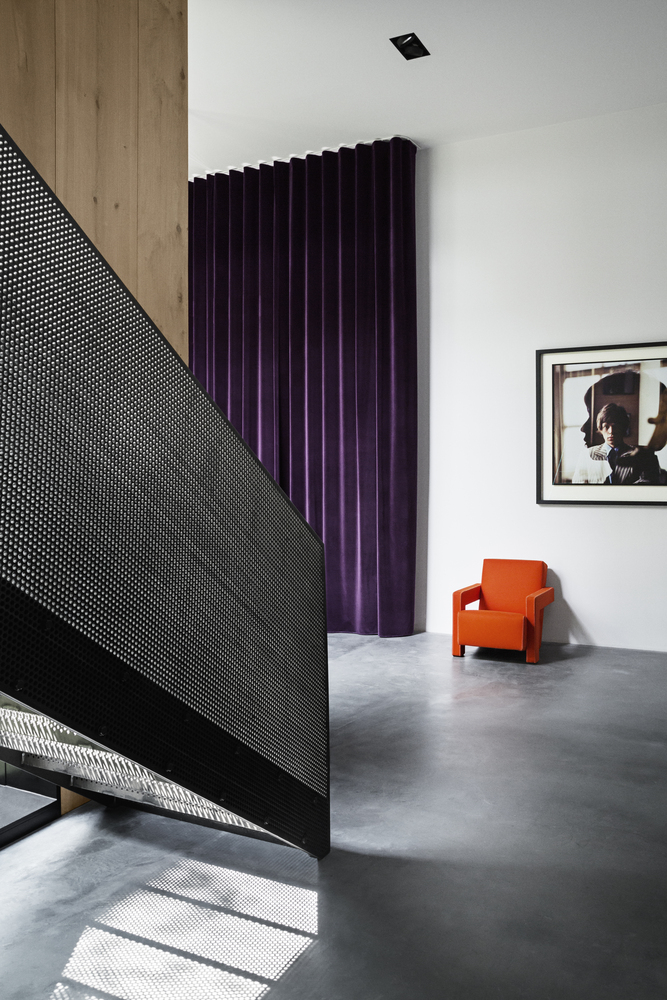 Images sourced from Studio David Thulstrup
Black balcony: The industrial style of this wire mesh black balustrade fits perfectly with the monochrome, minimalist theme of this residential loft in Trakai, Lithuania, designed by Rimartus architects.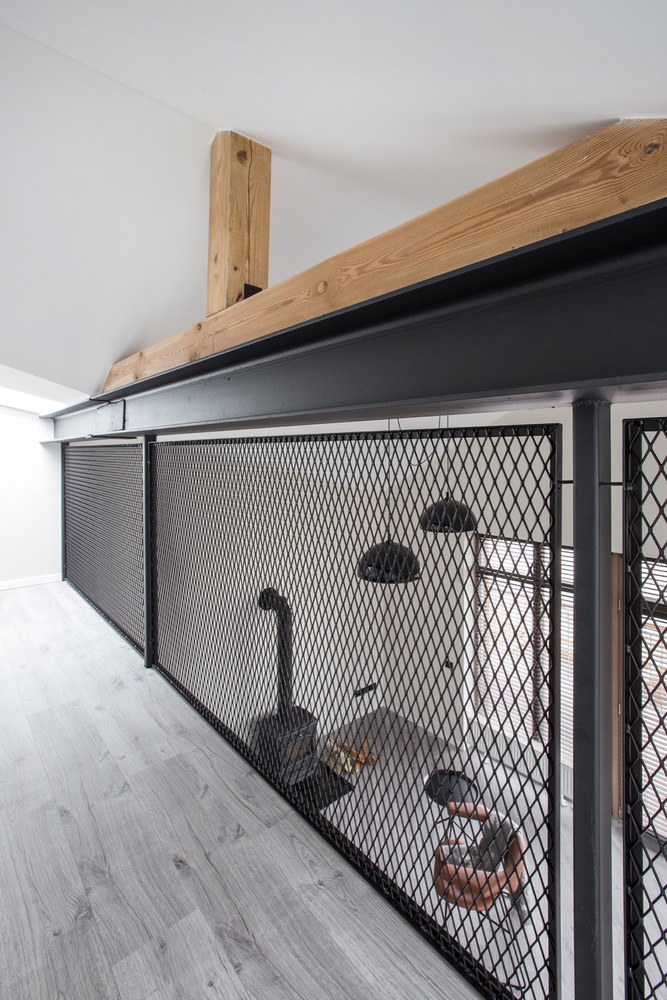 Images sourced from Rimartus Architects
Personalised perforation: We love this residential project in Balmain because it's so personalised – not just because it's one of our projects! The Arrow Metal team created this perforated black balustrade for architects Carter Williamson, which features an image from the property owner's photograph album.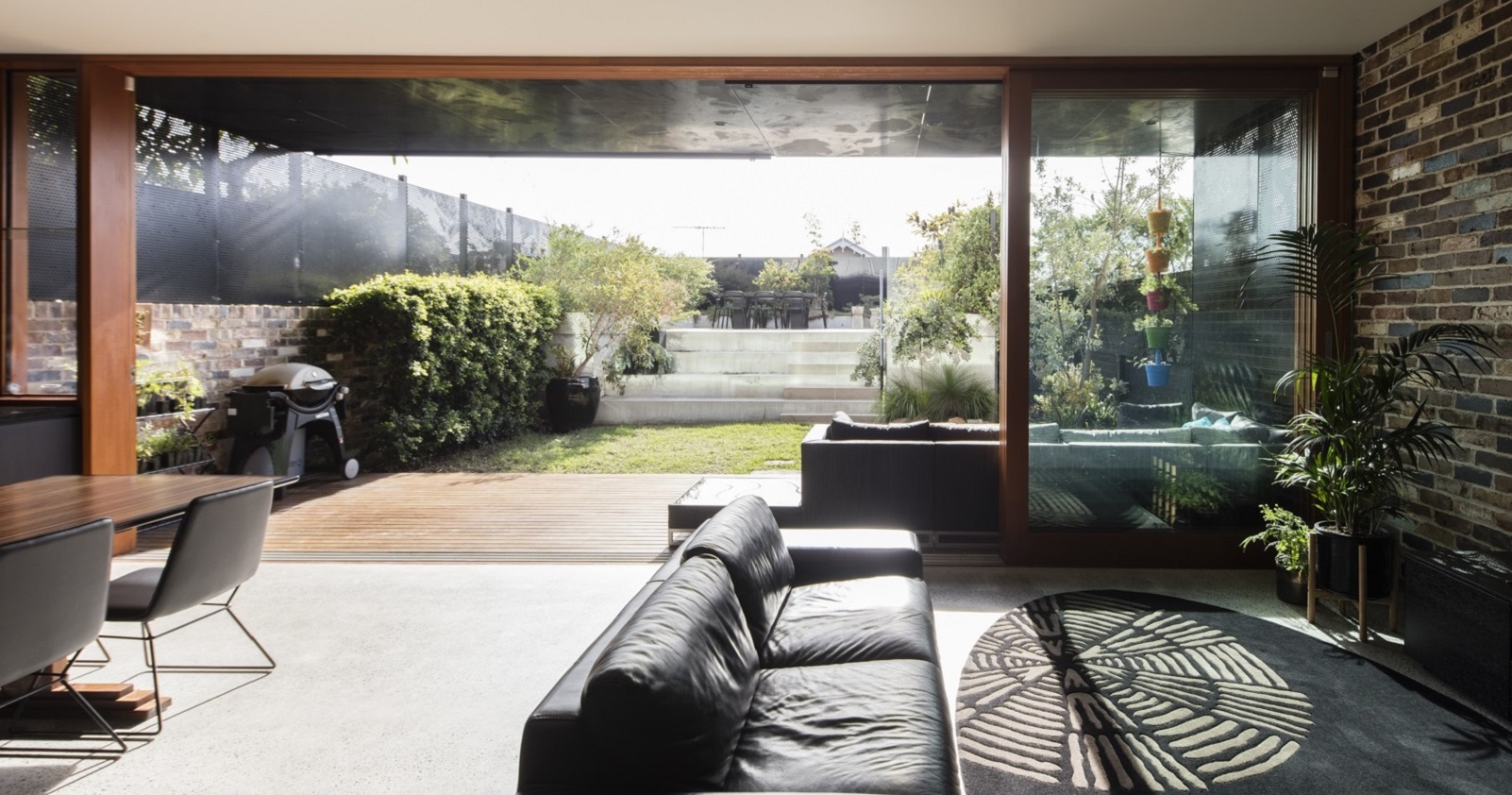 Images credited to Brett Boardman Photography / Carter Williamson Architects
Opulent and original: Gold and coloured metal balustrade designs
Love-all this metal: All the red perforated metal at Blacktown Tennis Centre in NSW, including this colourful balustrade, is made by Arrow Metal. Supplied in collaboration with Active Metal, we ensured a perfect serve for architects Allen, Jack + Cottier.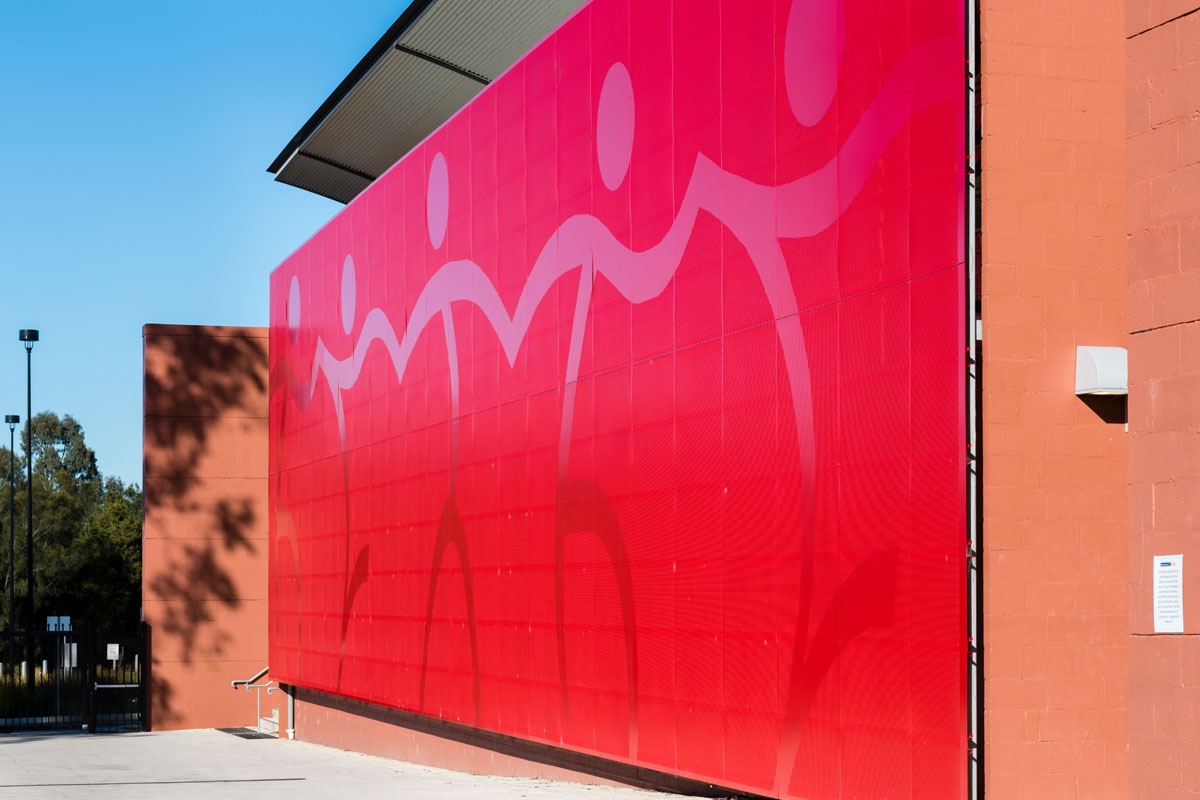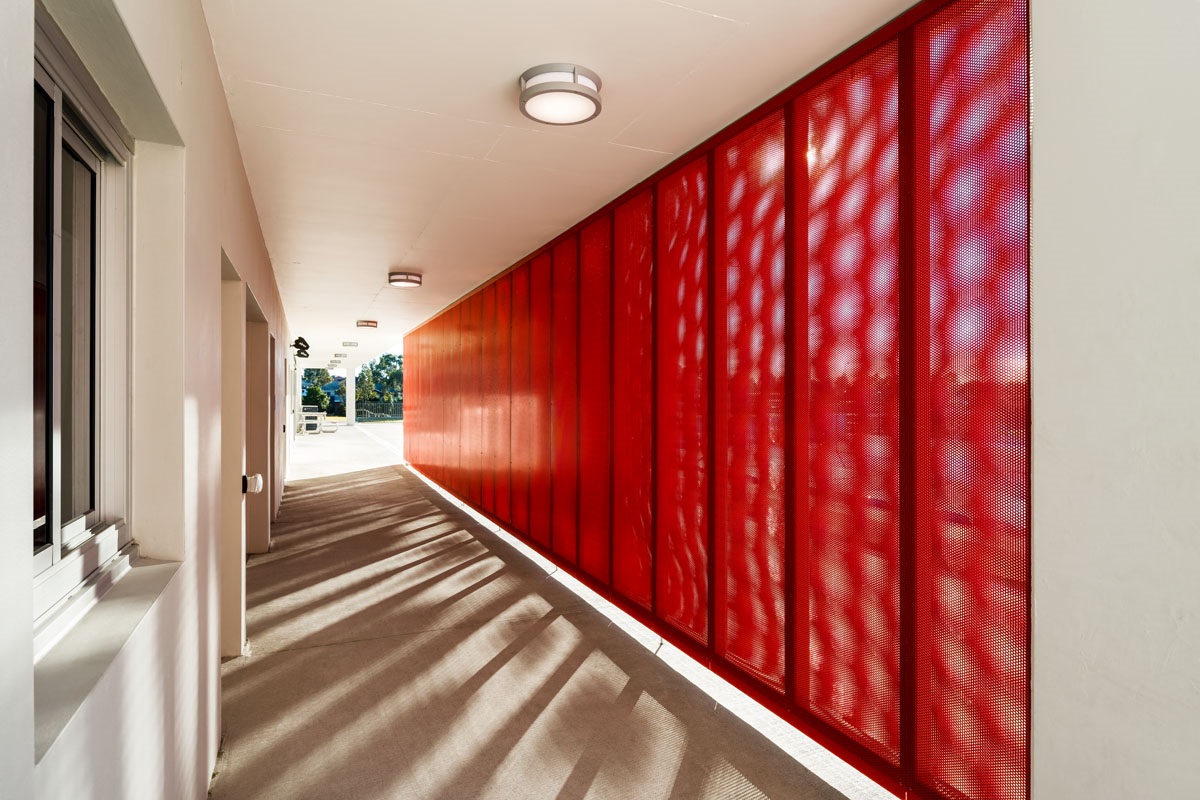 Just the tonic: This rich and delicate winding staircase by Waterfrom Design for a molecular pharmacy is more work of art than metal balustrade, bringing a new twist to modern interior design.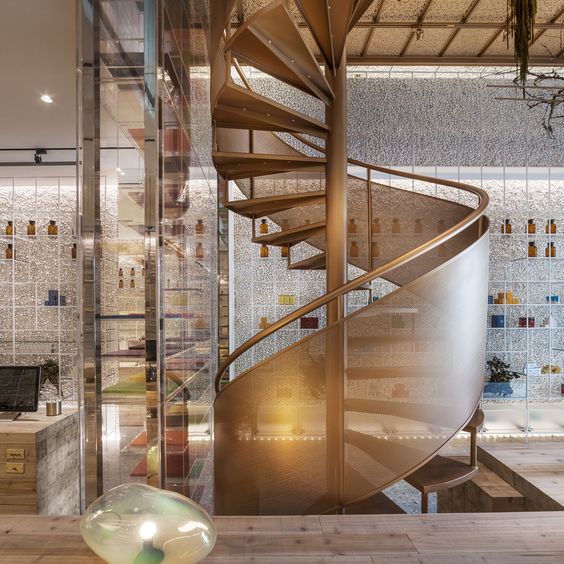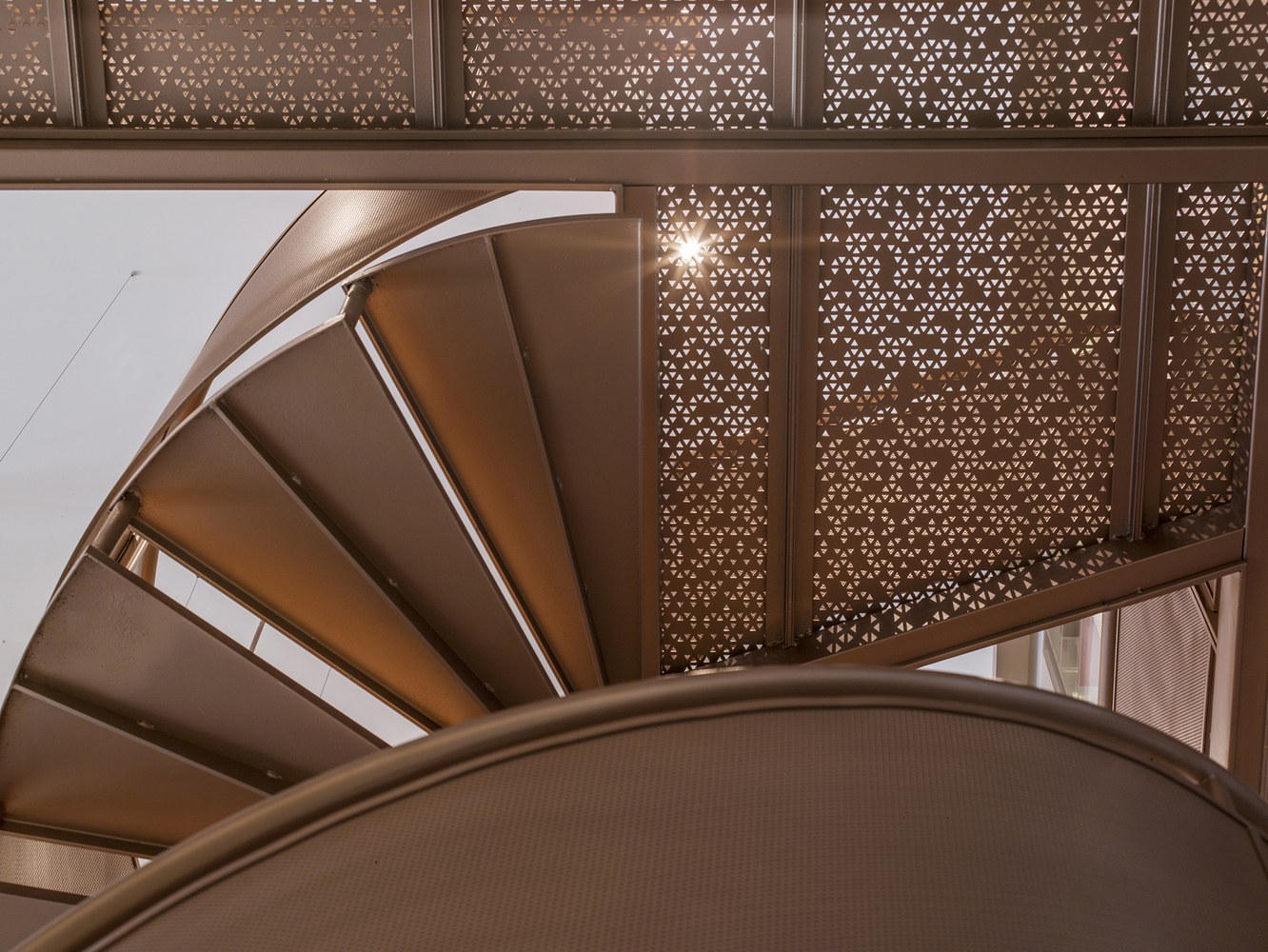 Images sourced from Waterfrom Design
Exterior metal balustrade designs
Fantastic Federation: Capturing all the simplicity and beauty of Federation architecture, the white square perforated metal balustrade created by our team at Arrow Metal perfectly complements the heritage of this Sydney home.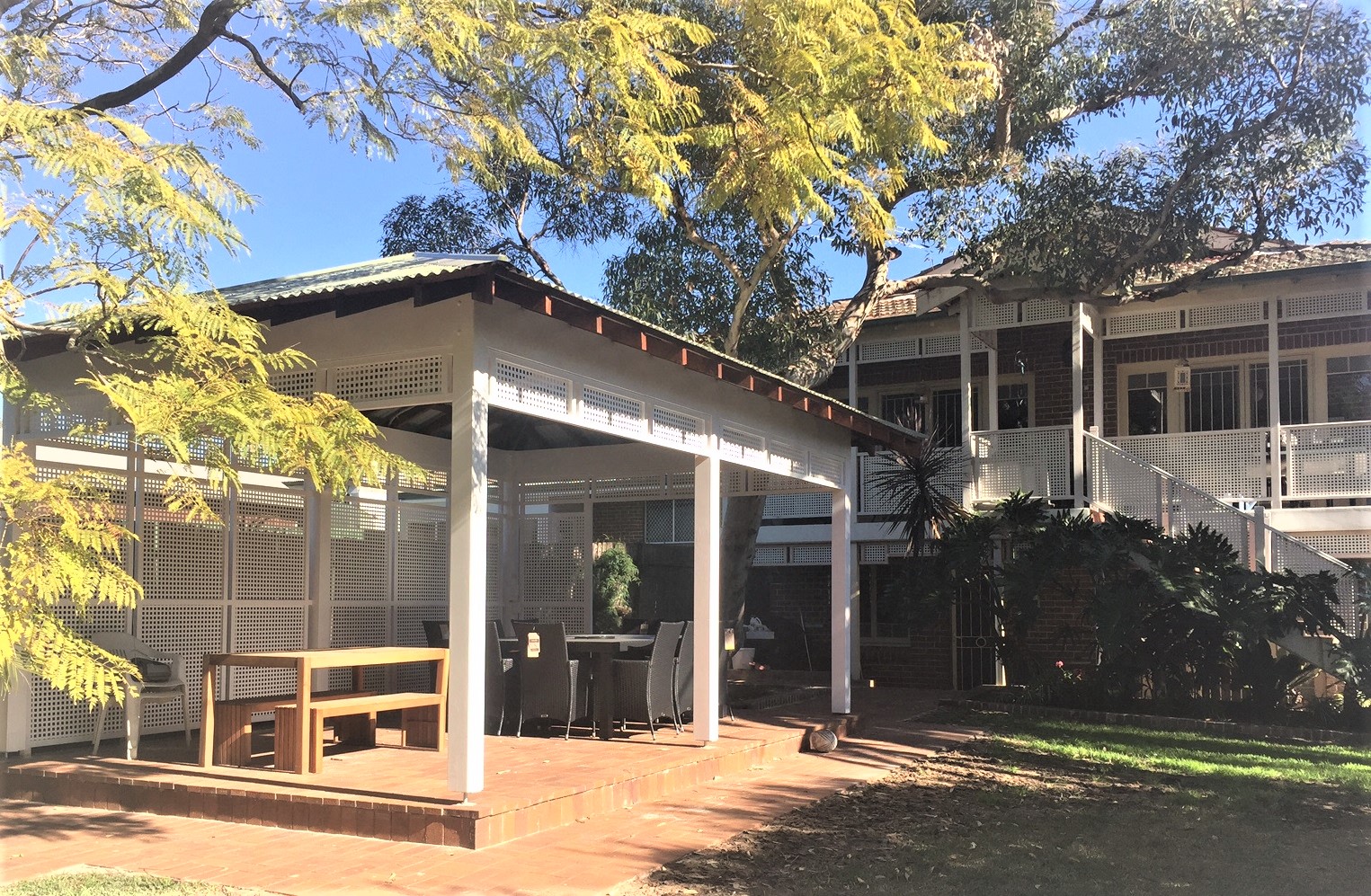 Sailing ahead: Arrow Metal also created these intricately-perforated panels for the metal balustrade for Brisbane's new ferry terminals. Made from marine grade aluminium for durability, they're a modern way to keep commuters safe on their journeys.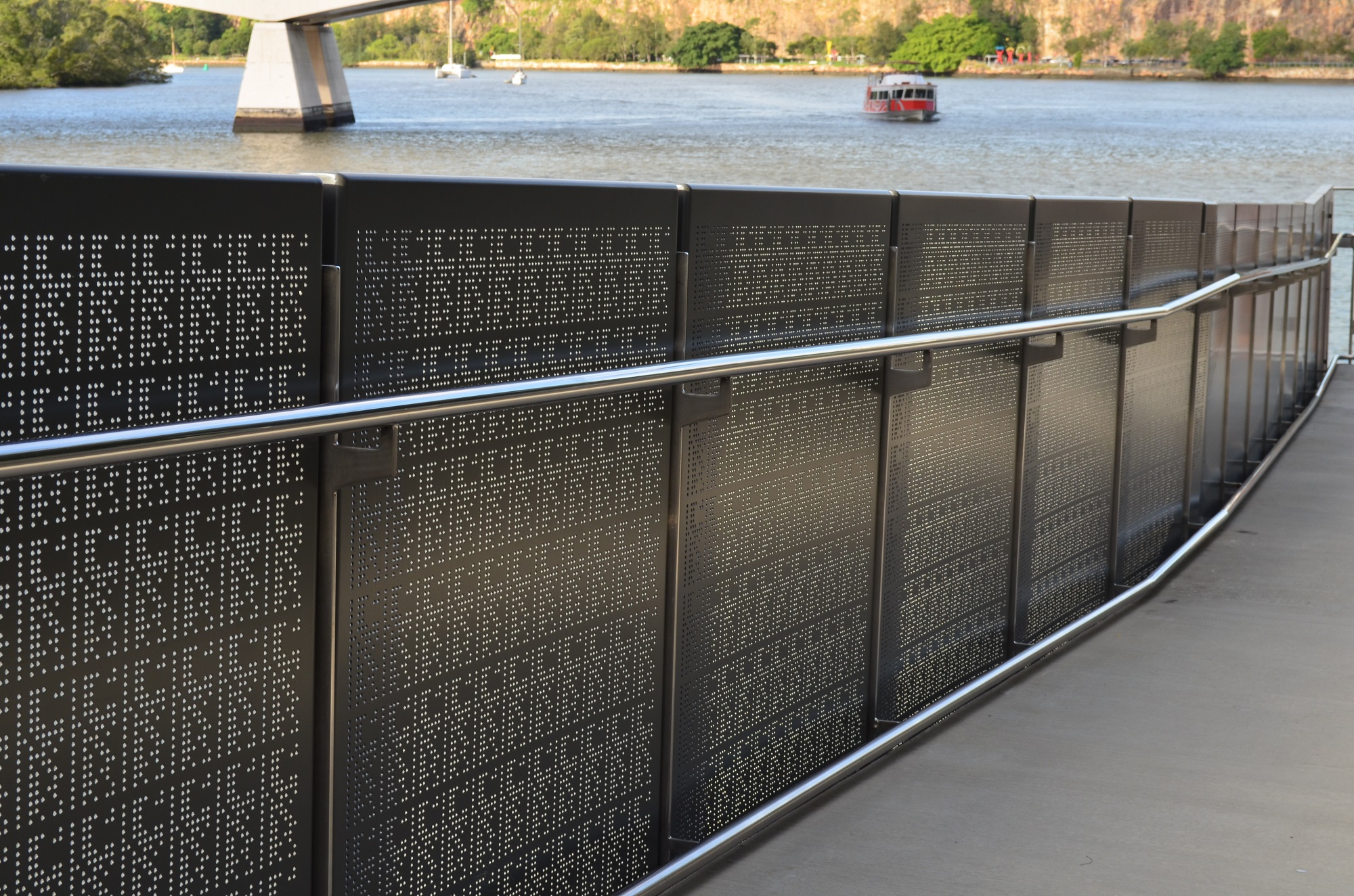 Metal balustrade: Arrow Metal expertise
Looking for metal balustrade? At Arrow Metal we understand how perforated metal and wire mesh needs to perform to meet the necessary loading requirements of commercial and residential balustrade use.
Speak to our team to explore your ideas on (02) 9748 2200 or send us an online enquiry for a quick response.
For more ideas and to see some of our completed projects, explore our Pinterest page.
Posted: February 6, 2018
---