Special effects: Choosing perforated metal finishes
The brightest vibrant colours, special metallic effects and even rippled or folded designs: it's the perforated metal finishes that transform your product from standard to statement.
At Arrow Metal our extensive range of finishes can be applied to bespoke perforated metal products and in-stock ready-to-ship profiles – helping you save project costs by specifying standard profiles customised with a unique finish of your choice.
Our perforated metal finishes include decorative applications and special chemical finishes designed to increase product durability and weather resistance:
Colourful perforated metal finishes
We can colour perforated metal in a whole spectrum of shades, whether you want custom brand colours or standard tones.
The perforated metal balustrade we produced for this Federation-style residential home in Sydney boasts a White Satin finish, designed to perfectly replicate the architecture of the era.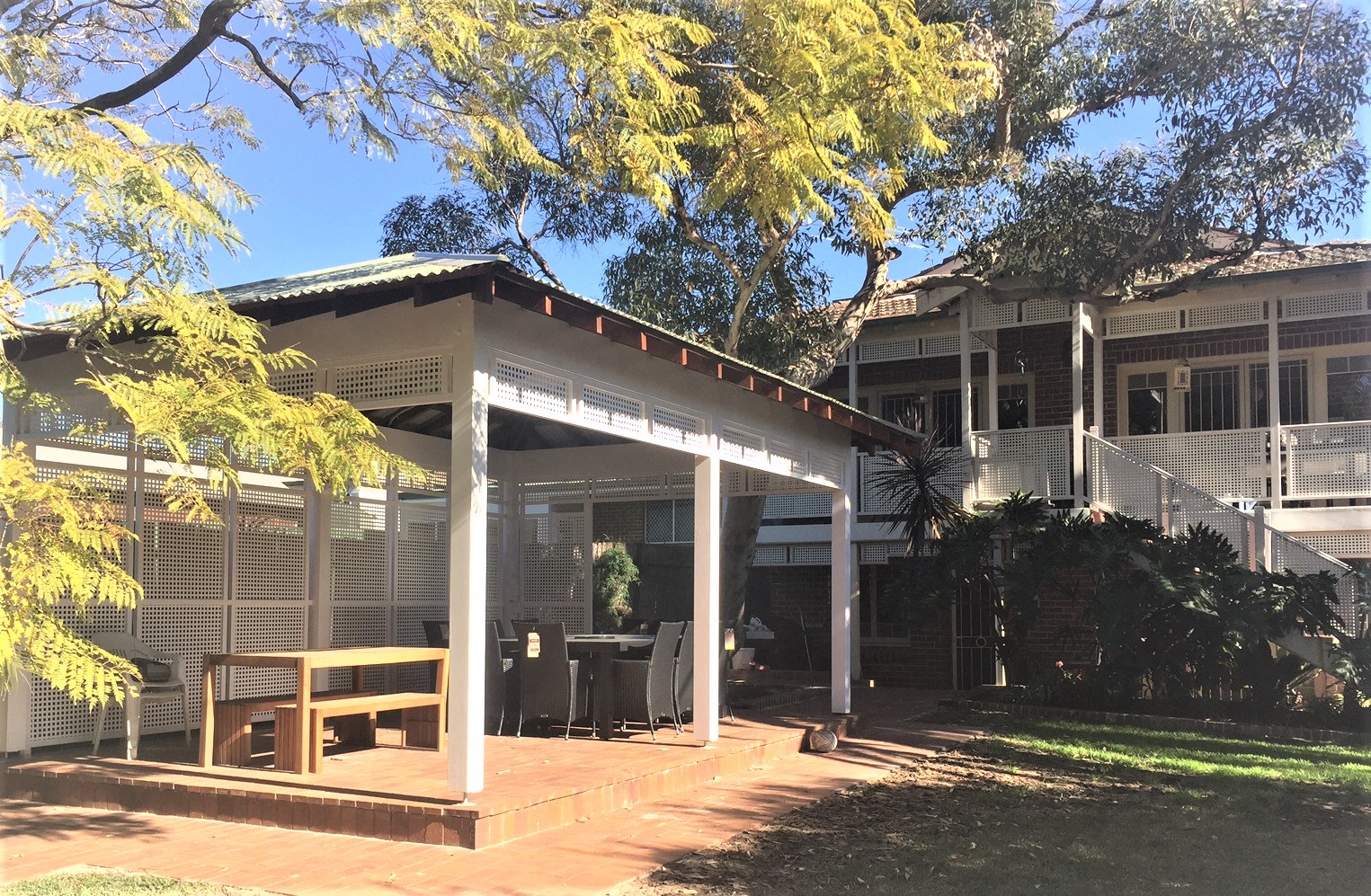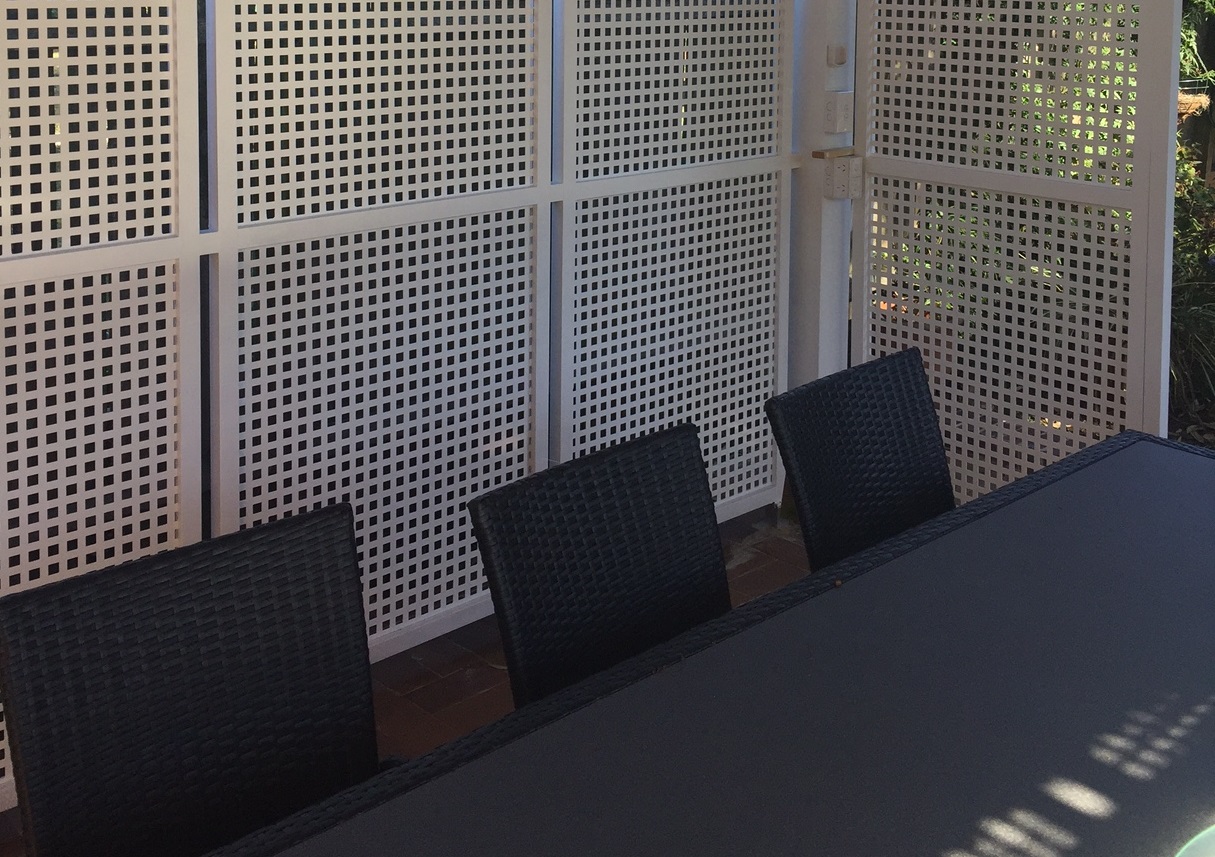 Whilst the colourful perforated metal play area screens we made for Narellan Town Centre shopping mall are finished in bright red to give children a vibrant, sensory experience.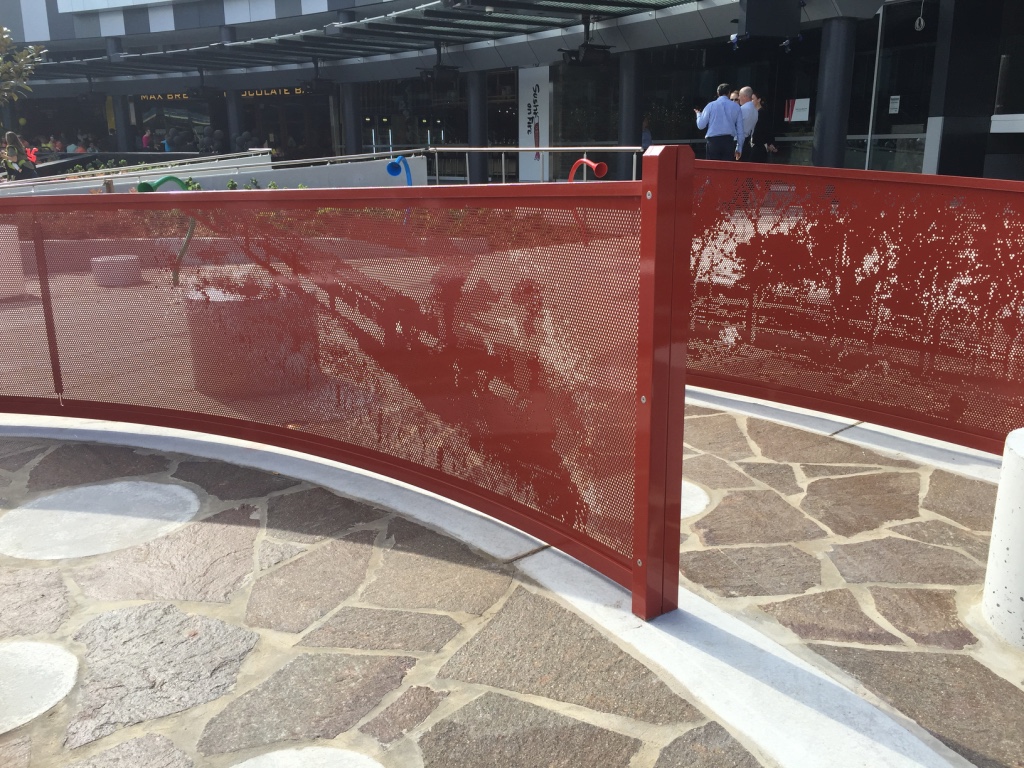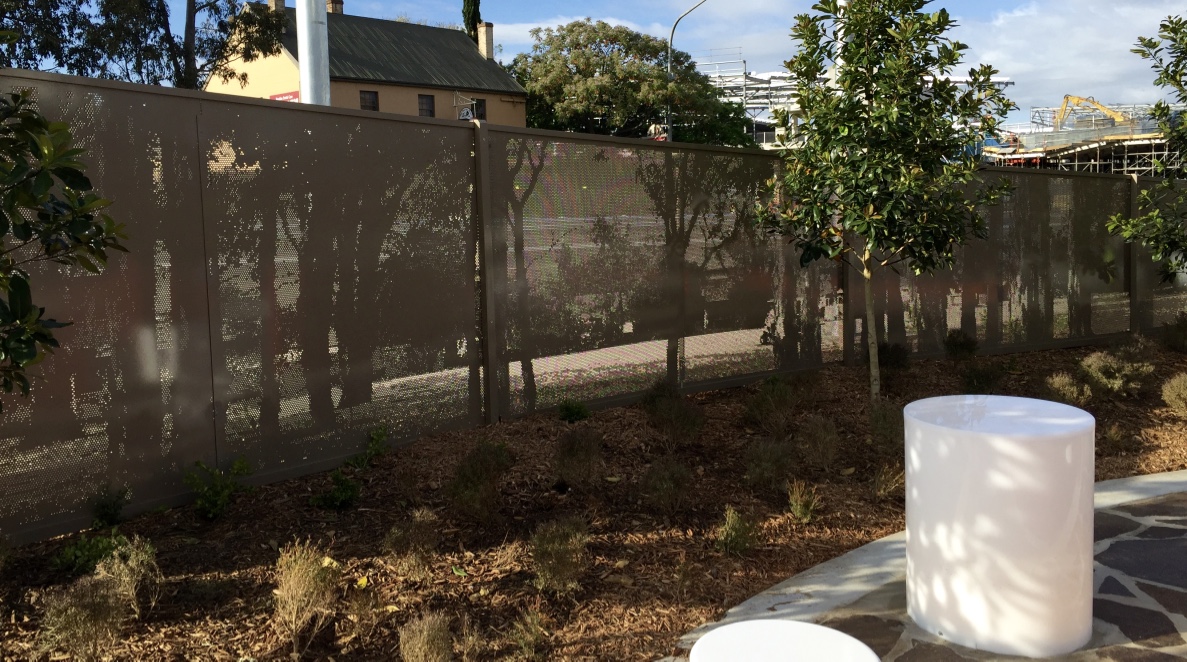 Metallic perforated metal finishes
Metallic effects are a shining example of how to get a luxury look without blowing your budget. Choose a finish like Antique Gold and you have all the warmth and appeal of brass without the cost and maintenance.
Metallic effects are the most popular perforated metal finishes of the moment thanks to the ongoing metallic trend, which is predicted to move to cleaner, industrial-style metals in 2018.
The perforated metal ceiling panels we made for Bankstown Sports Club's new Basement Brewhouse show just how effective and realistic a metallic finish can be.
Perforated metal finishes for durability
Anodising: By anodising metal we can increase the thickness of its natural oxide layer, making it more durable and weather resistant. Ideal for exterior perforated metal, anodising never peels or flakes. The anodising process can be combined with colour for superior retention.
Powder-coating: Powder-coating perforated metal is the process of applying colour electrostatically. Special effects that couldn't be achieved with conventional liquid colour processes are possible with powder-coating. It results in a much thicker layer of colour with increased durability and long-lasting vibrancy.
Folded perforated metal finishes: The beauty of perforated metal is that the right profile can be strong yet supple enough to be manipulated into many shapes and forms, making it possible for us to produce folded, ripple effects.
Perforated metal finishes: Expert guidance from Arrow Metal
Not sure which finish is best for your project requirements? Want to discuss design possibilities? We're here to help. Speak to the Arrow Metal team, we'll give you expert guidance you can trust for the perfect perforated metal finish. Call us on (02) 9748 2200 or send us an online enquiry
Posted: November 22, 2017
---