How to make perforated metal using photos
Did you know that we can make perforated metal using photos? Through our advanced tooling technology, we can turn any image you have into perforated metal panels.
So whether you're inspired by a favourite photograph, drawing or illustration, these can be exactly replicated in metal for a completely unique and customised architectural feature.
As part of our series of tips-based 'how to' guides, here's a quick look at how we do it, so you can learn more about the process, what's involved and what we need to create your panels:
Perforated metal using photos: What images can we use?
Because we use CAD – Computer-Aided Design – software, we can use any kind of image as the basis for your perforated metal panels, including JPEG files. But there are a few things to bear in mind when choosing which photo or illustration you want to use:
As the CAD software recognises shades and not colours, it's always best to start with a black and white image.
Choose a photo or image which isn't too complex in detail. Too much detail means higher costs to reproduce.
The sharper the image, the better the result.
We can advise whether your image is suitable in quality and detail to produce the perforated metal panels you're looking for.
Turning your photos into technical drawings
Once we have your chosen image, the next step is to turn that image into something our software can understand. This involves converting your photo into a technical drawing.
This drawing determines where each hole is placed, for precision perforation of the metal and reproduction of the image.
We'll send you the technical drawings to review, as they give you a realistic idea of what your panels will look like.
We'll work closely with you during this stage, making any necessary modifications to the drawing so we can achieve an accurate representation of your photo in perforated metal.
Perforating the metal
After you've approved your technical drawing, this is then fed into software that programmes and controls our punching machinery.
This process is overseen by our machine operators, to ensure exact perforation of the perforated metal sheet. Each finished panel is then inspected and quality checked by our team, before being carefully packed and shipped direct to your site for installation.
Additional customisation
Making perforated metal using photos is no different to creating standard profiles. You can still add a finish to further customise your panels, such as colours or metallic effects.
We'll discuss the finishes that will be suitable for your panels, depending on the type of metal we're perforating and how it's going to be used.
Perforated metal using photos inspiration
Take a look at this Arrow Metal residential project in Balmain that had a photo as its inspiration.
The pattern of the striking black perforated metal balustrade, staircase and privacy screening is taken from a treasured family photograph. Giving this residential home a focal feature that's not only stylish, but meaningful and uniquely personal.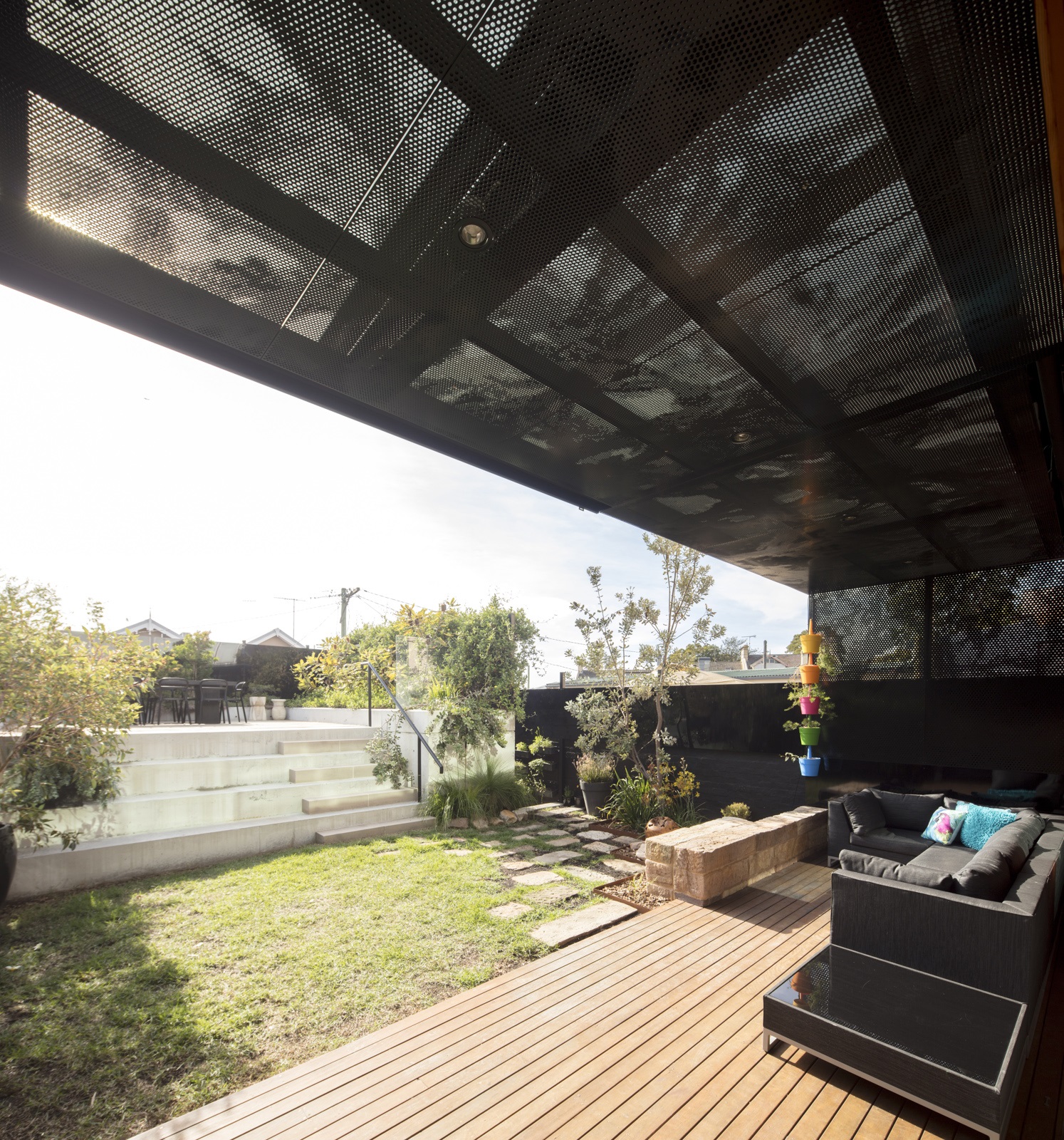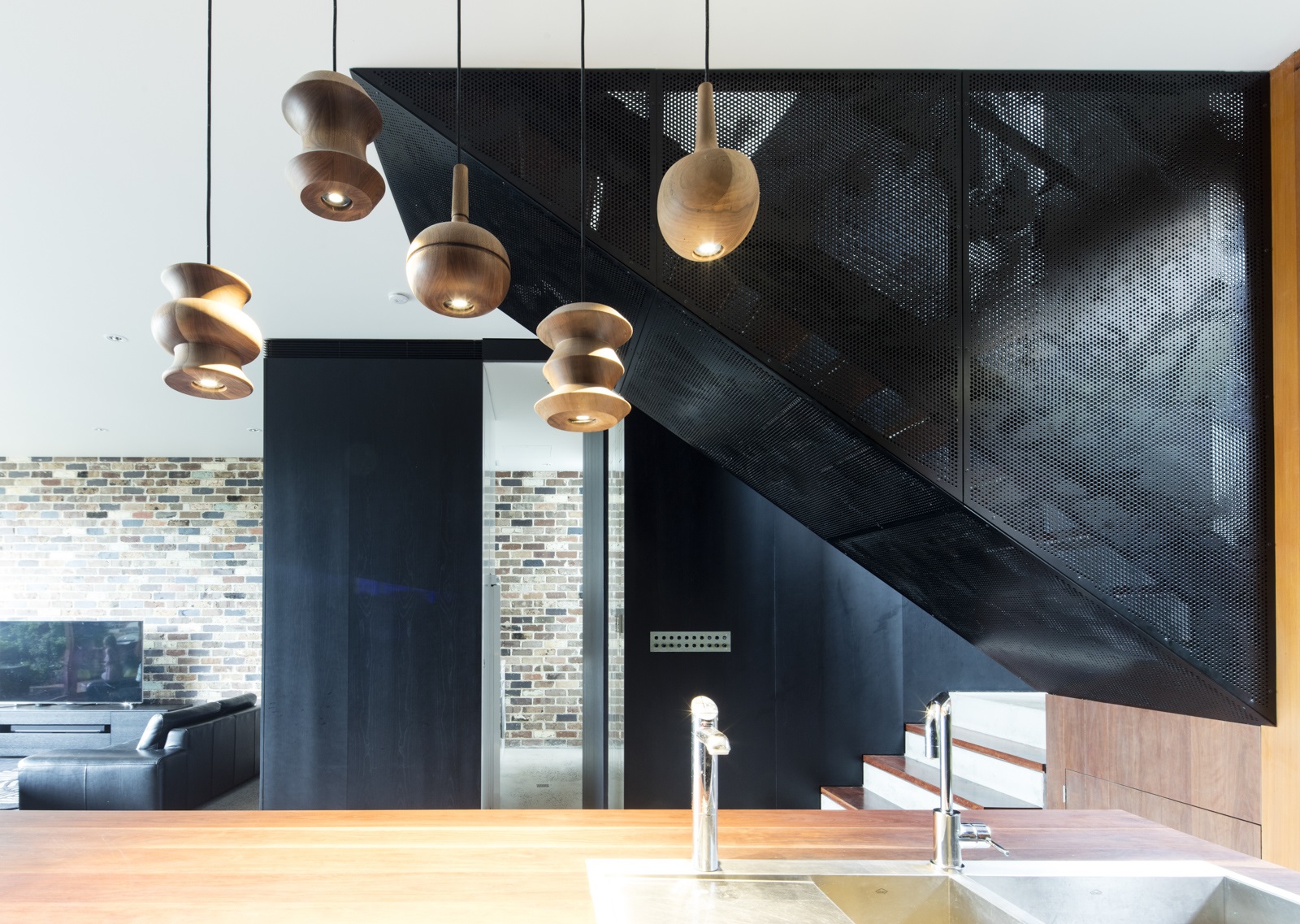 And here's another customised photo-based project we completed for Wayside Chapel in Potts Point, using the charity's logo and motto to create a welcoming and statement facade that combines text and imagery.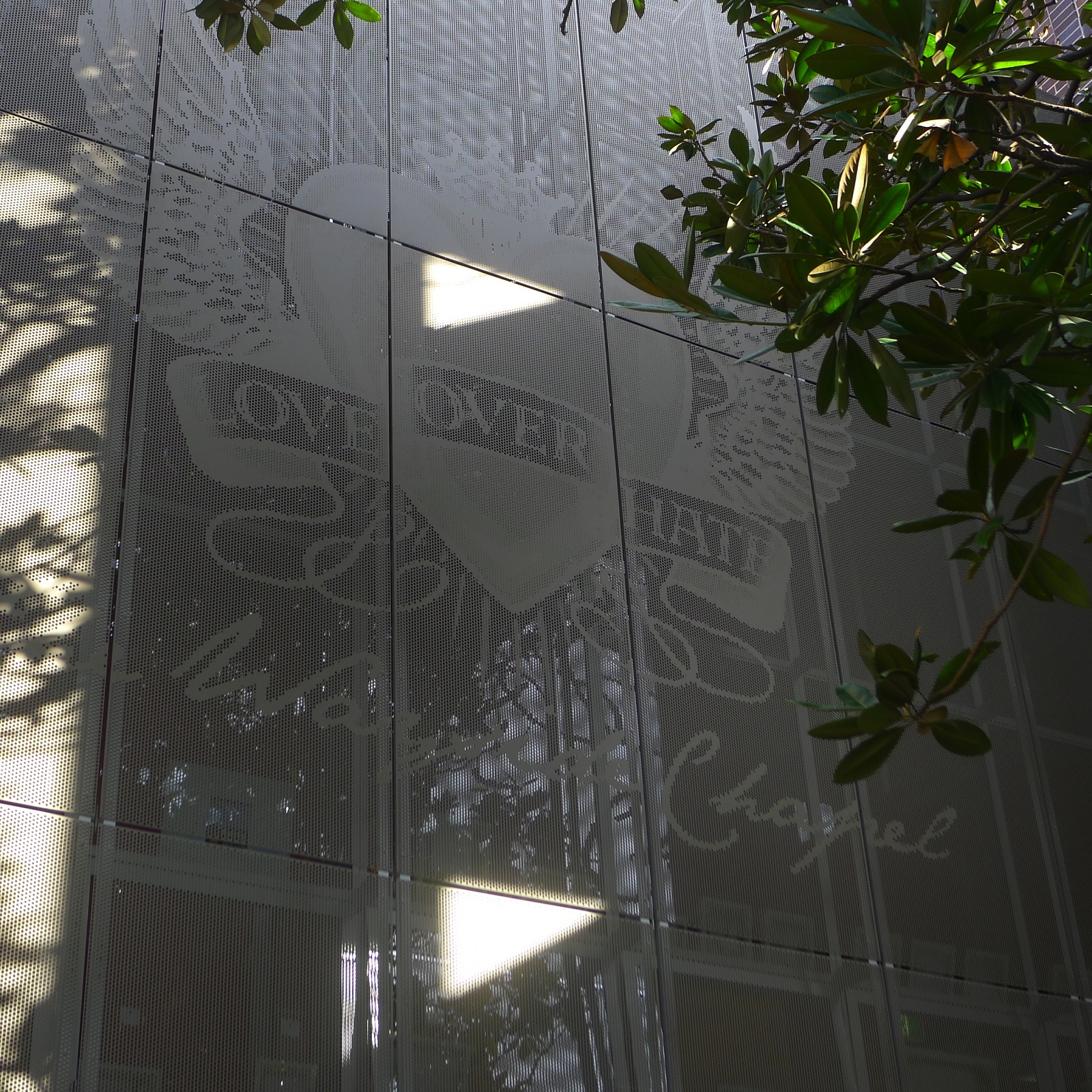 Want to use a photo for your next perforated project? Make an enquiry
Talk to our expert team to explore your creative perforated metal possibilities using photos and images, logos and text. Call our team on (02) 9748 2200 or send us an online enquiry and we'll come back to you.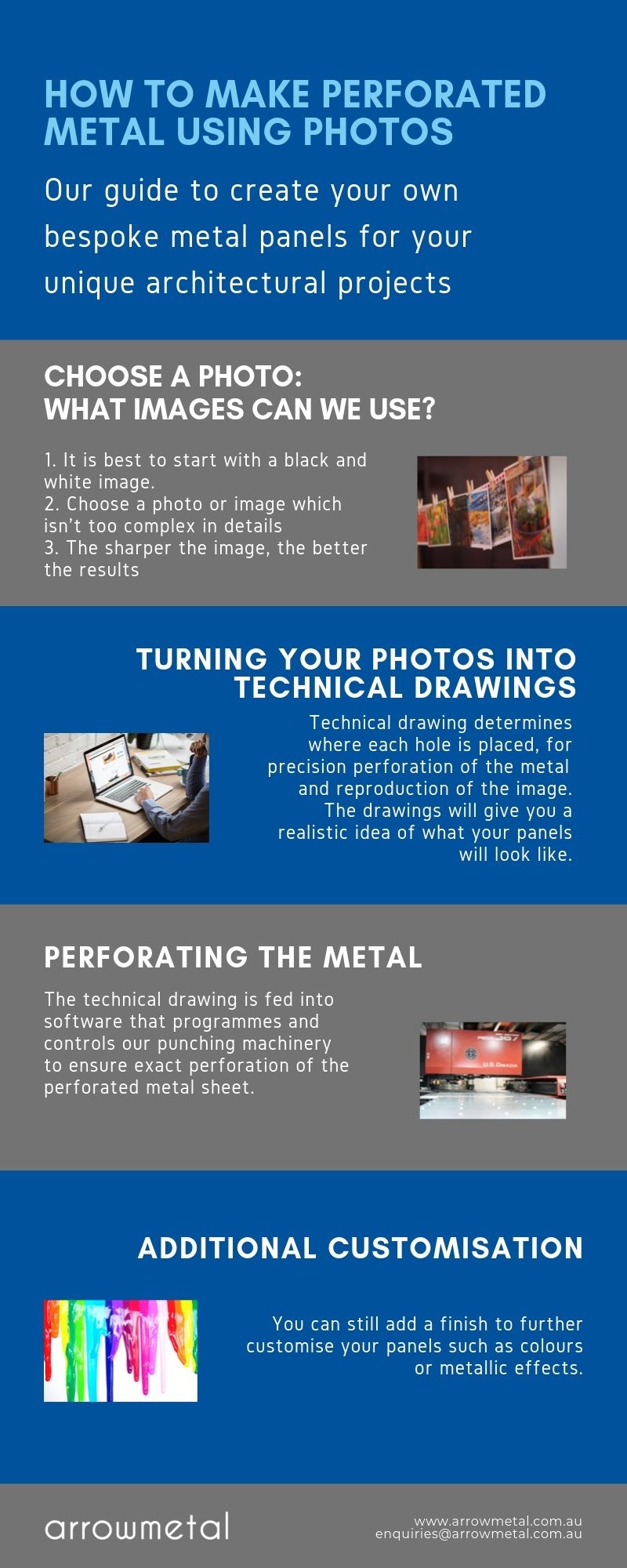 Posted: October 15, 2019
---