WOW-factor metal building facade design
A building's facade is the architecture outwear that everyone notices. And there's no easier way to make a statement than with metal. Unique shapes, perforations, materials and finishes offer endless creative scope and effects, for a wow-factor metal building facade design that doesn't blend in but stands out.
Take a look at some of our favourite examples of metal building facade design, that you simply can't miss in a crowd:
Dazzling design: Event pavilion by Modulorbeat, Germany
All that glitters is definitely gold – take a look at this show-stopping pavilion which was created as temporary architecture by German architects Modulorbeat for Sculpture Projects Munster. The 12-metre high shining structure was adorned in a golden coat of perforated metal, which enveloped the event information desk, bookshop and sun terrace. With the exception of the bookstore, all other areas of the pavilion were sheltered only by the metal building facade, giving visitors rich and varied views. It looked especially spectacular at night, glowing softly from interior and exterior street lighting.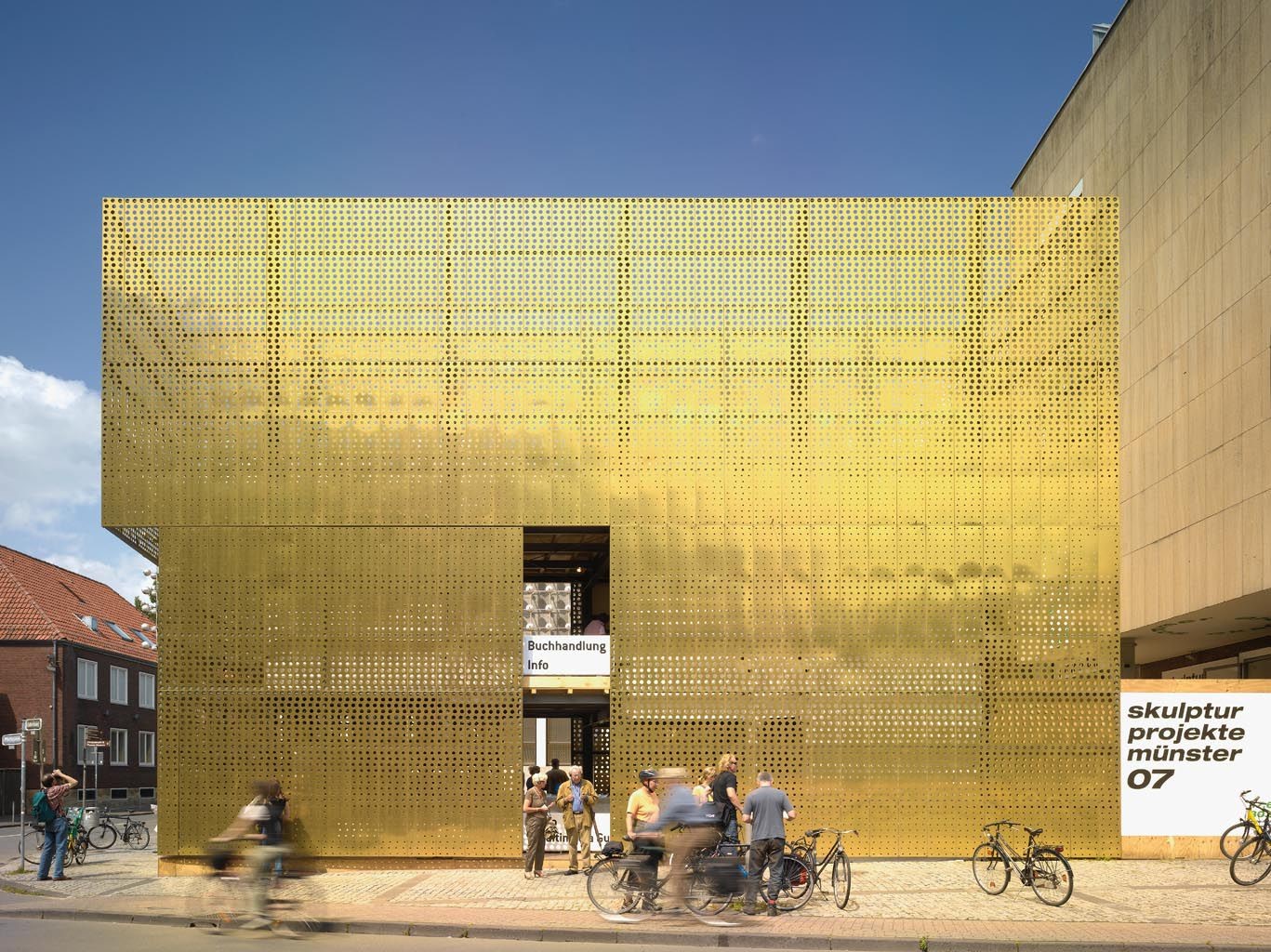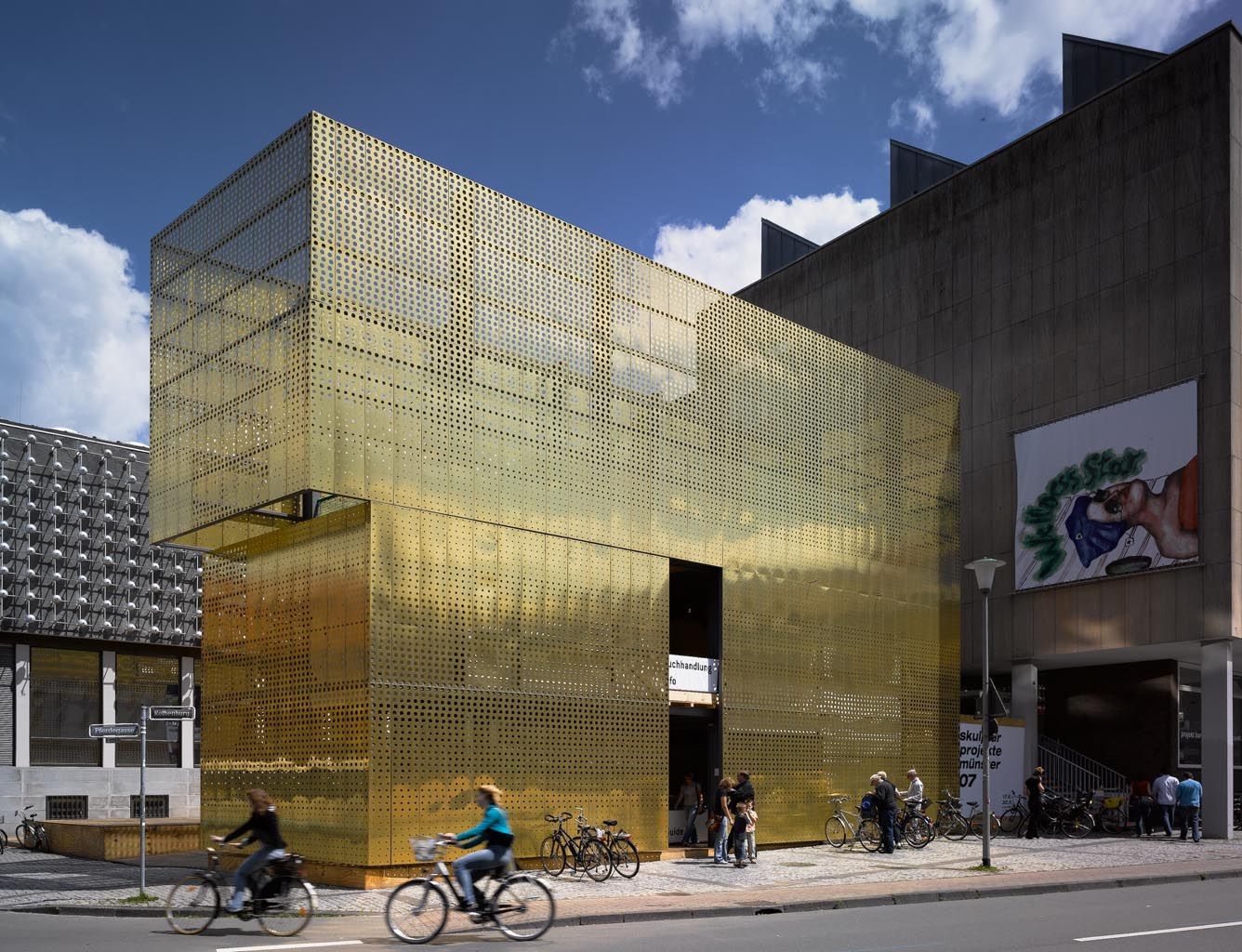 Images sourced from Modulorbeat
Polished renovation: Stadtmuseum, Switzerland, by MLZD
Have you ever seen a building extension as incredible as this? Swiss-based architects MLZD had the golden touch for this project, a renovation and extension which would connect the two halves of a museum in Rapperswil-Jona, a mix and match ensemble of buildings with a history of more than 700 years. MLZD won the contract with its ambitious 'janus' design, which included a bronze perforated metal skin amongst the legacy buildings, igniting visitor curiosity and bringing the past firmly into the present.
Images sourced from MLZD
Shining light: Singapore Life Church, Singapore, by Laud
This beautiful church in Singapore is a shining example of the impact of a great metal building facade design. Stretching skywards, the lack of height control in the area meant that architects Laud were able to create a new style of vertical church, signifying the 'upward gaze of religious worship'. With a form inspired by the Chinese character for people, the white aluminium cladding is in deliberate contrast to the surrounding dark buildings, making the church a beacon of hope and a visual icon, attracting vast numbers of tourists and worshippers alike.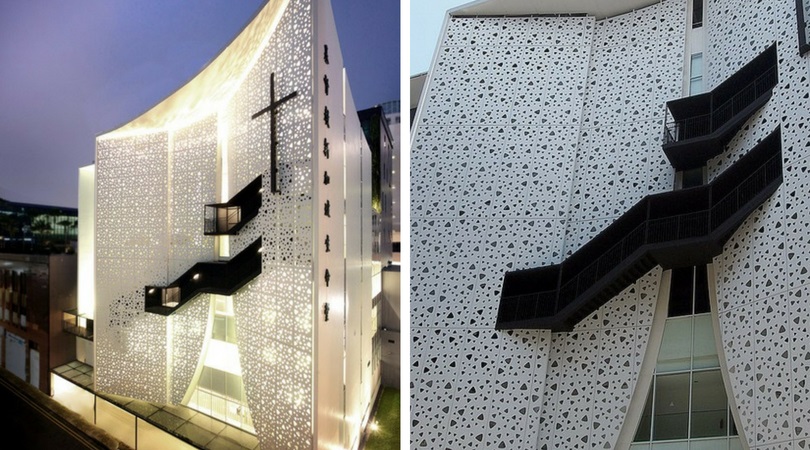 Image sourced from Laud Architects
Natural skin: San Telmo Museum, Spain, by Nieto Sobejano
The metal building facade of this historic museum in San Sebastian, Spain is alive with nature. Designed to change with the seasons, the perforated metal aluminium facade allows the Mount Urgull hillside extension to merge into the landscape, as plants and moss thrive through the skin. The organic extension by Nieto Sobejano Architects will fade as vegetation takes over, before reappearing throughout the year evoking a 'long unfinished wall'. Opened in 1902, the San Telmo Museum is the oldest in the region, with the new architecture perfectly complementing the ancient former convent whilst redefining expectations of a museum concept.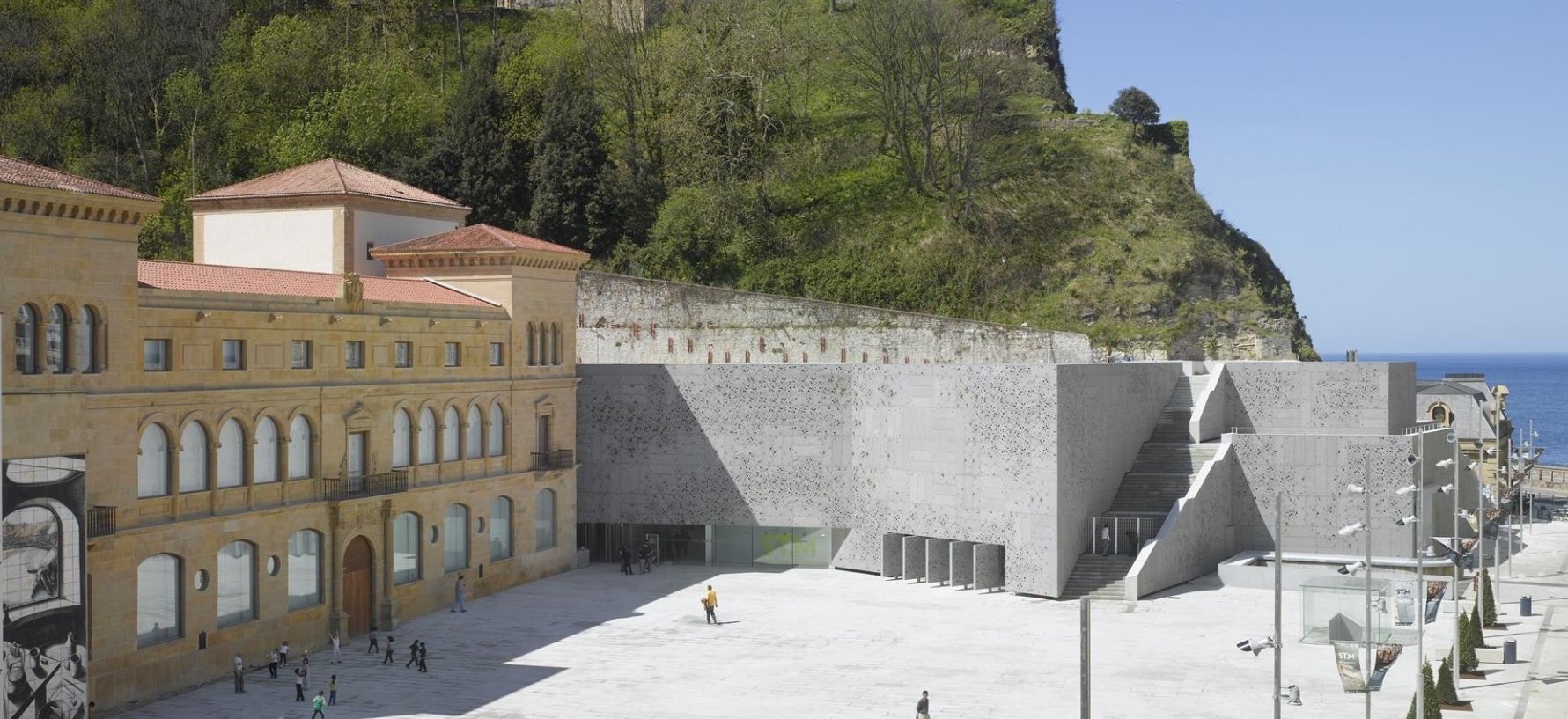 Images sourced from Nieto Sobejano Architects
Metal building facade design inspiration
Got an idea for a metal building facade? Speak to our expert team for advice on materials, design, performance and more. We create custom perforated metal facades in a choice of finishes, featuring your unique perforation design, logos, words and more. Take a look at some of our projects and call the Arrow Metal team on (02) 9748 2200 or send us an online enquiry.
Posted: October 8, 2018
---