Wire Mesh Trends: See-Through Style
Wire mesh is one of the most versatile metal materials for interiors and exteriors. More than just functional fencing and balustrade, woven and welded wire mesh can create fantastic focal features, elevate a balcony space and add intricacy and interest to walls and ceilings. Take a look at some of these top wire mesh trends of the moment:
Vintage cellars: The use of wire mesh at this vineyard's new Cellar Door and Bistro in Victoria is in great taste! Created by Carr Design Group, the contemporary design complements the rural surroundings and beautifully reinforces the artisanal nature of wine-making using natural and minimalist materials.
Images sourced from Carr Design Group – photographer Derek Swalwell
Rocking wire mesh: Café Ato in Seoul certainly rocks the wire mesh trend – it combines mesh with natural rock for a unique 'stone cage wall' façade. Designed by Design BONO, the functional structure of the wire mesh allows individual stones to seemingly float. What incredible and intriguing surroundings in which to enjoy a coffee!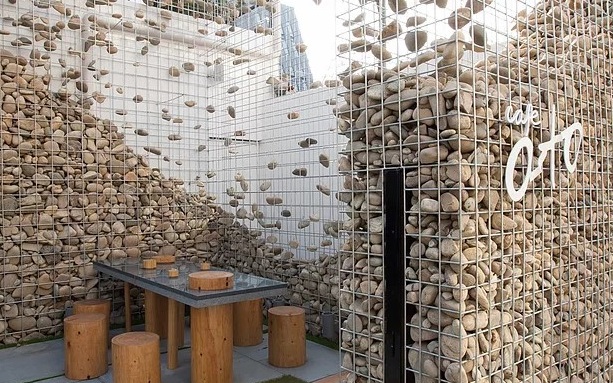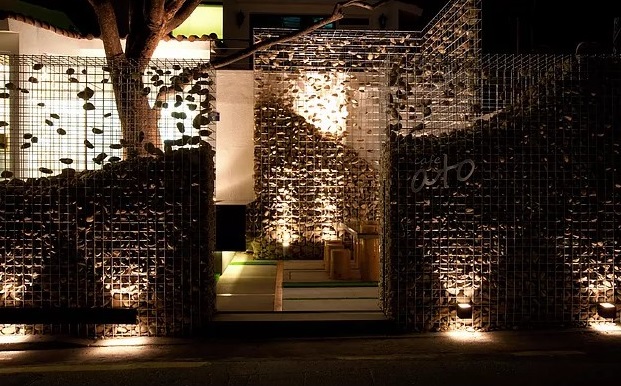 Images sourced from Design Bono
Balcony boxes: These European Architecture Award-nominated social housing apartments in Western France look like a haphazard stack of boxes thanks to the clever design of the wire mesh enclosed balconies. Created by French collective More Architecture and Poggi Architecture, the wire mesh is used alongside white perforated metal to create a sense of privacy and added space akin to an individual home, giving residents incredible views of the surrounding region.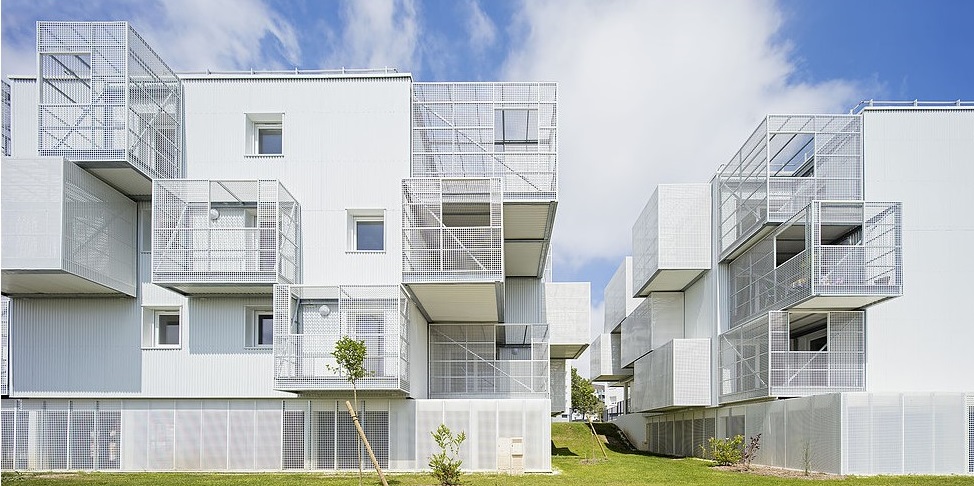 Images sourced from Poggi Architecture
Clear space: Wire mesh is used extensively throughout this residential home in Austin, Texas. Designed by Bercy Chen Studio LP, it's featured as gate fencing and even as a focal feature for growth in the garden. It shows just how versatile wire mesh is for a seamless, cohesive scheme that shares a common theme of space and serenity.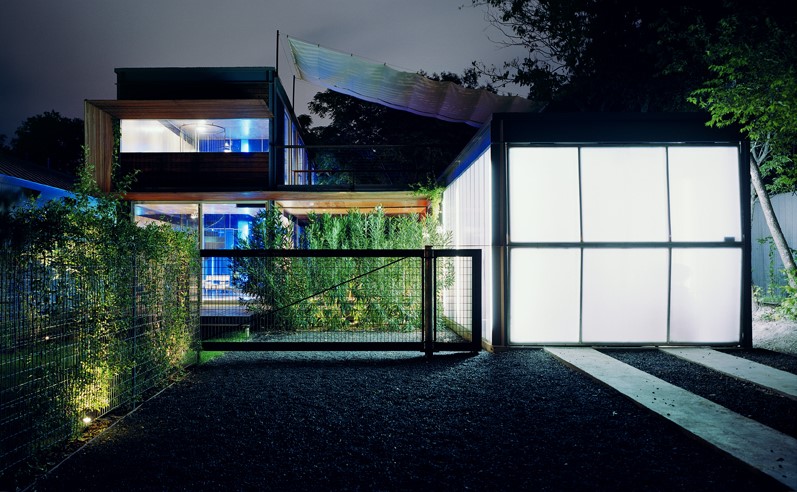 Image sourced from Bercy Chen Studio LP
Sky's the limit: This spectacular wire mesh golden cloud is the formation of a stunning jewellery display at the Poppee store in Beijing. Created by Atelier Tree, jewellery hangs from the floating mesh ceiling cloud at the perfect height for an innovative and interactive shopping experience.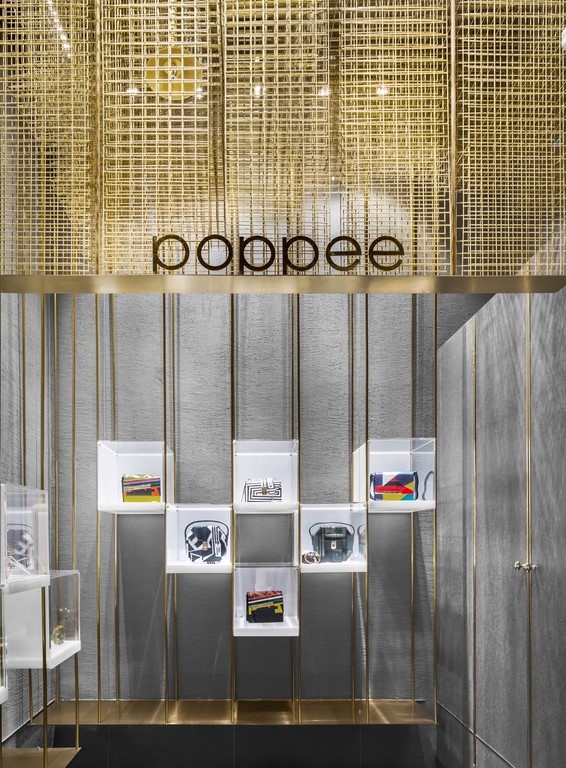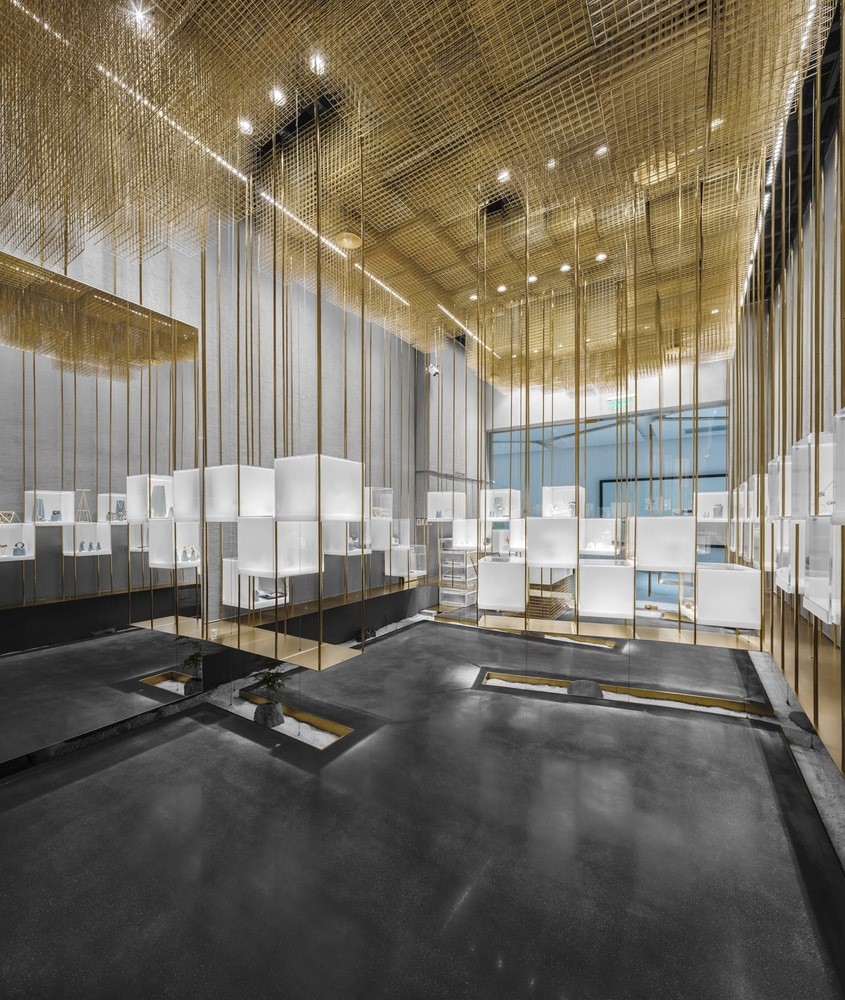 Images sourced from Atelier Tree
Back in black: Magnificently minimalist, wire mesh is strong yet transparent for light and airy interiors. It works beautifully for this balcony of a residential loft in Trakai, Lithuania, designed by Rimartus architects.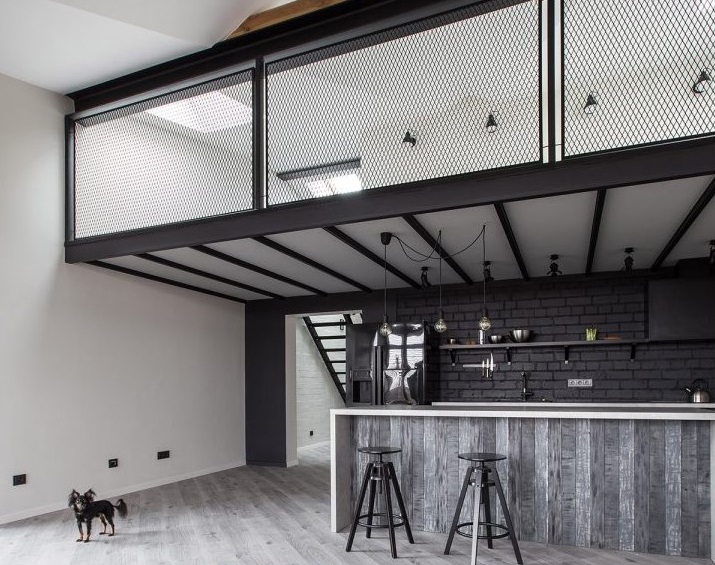 Images sourced from Rimartus architects.
All that glitters: Be bold with brass – it's not going out of fashion any time soon. Brass wire mesh adds at touch of old school glamour, simple in style yet elegantly effortless. We've always loved these brass wire mesh doors of the Beresford Hotel Bar by Kerry Phelan Design Office, which shine with sophistication when lit from above.
Image sourced from Kerry Phelan Design Office
Elevating trend: Here's an elevating way to use wire mesh. The historic Queen Victoria Building in Sydney's CBD needed to revive Victorian charm as part of its $48m renovation. And Arrow Metal's brass wire mesh was the perfect way to give the elevator shafts and cages a lift. Supplied to project contractors Active Metal and BRC Lift Interiors, the brass wire mesh profiles of WOB-9516 created the lift cage, whilst the internal fit-out of the carriage used WOB-9516D double wire mesh profile. Both varieties of this brass wire mesh are an in-stock, ready-to-ship product at Arrow Metal.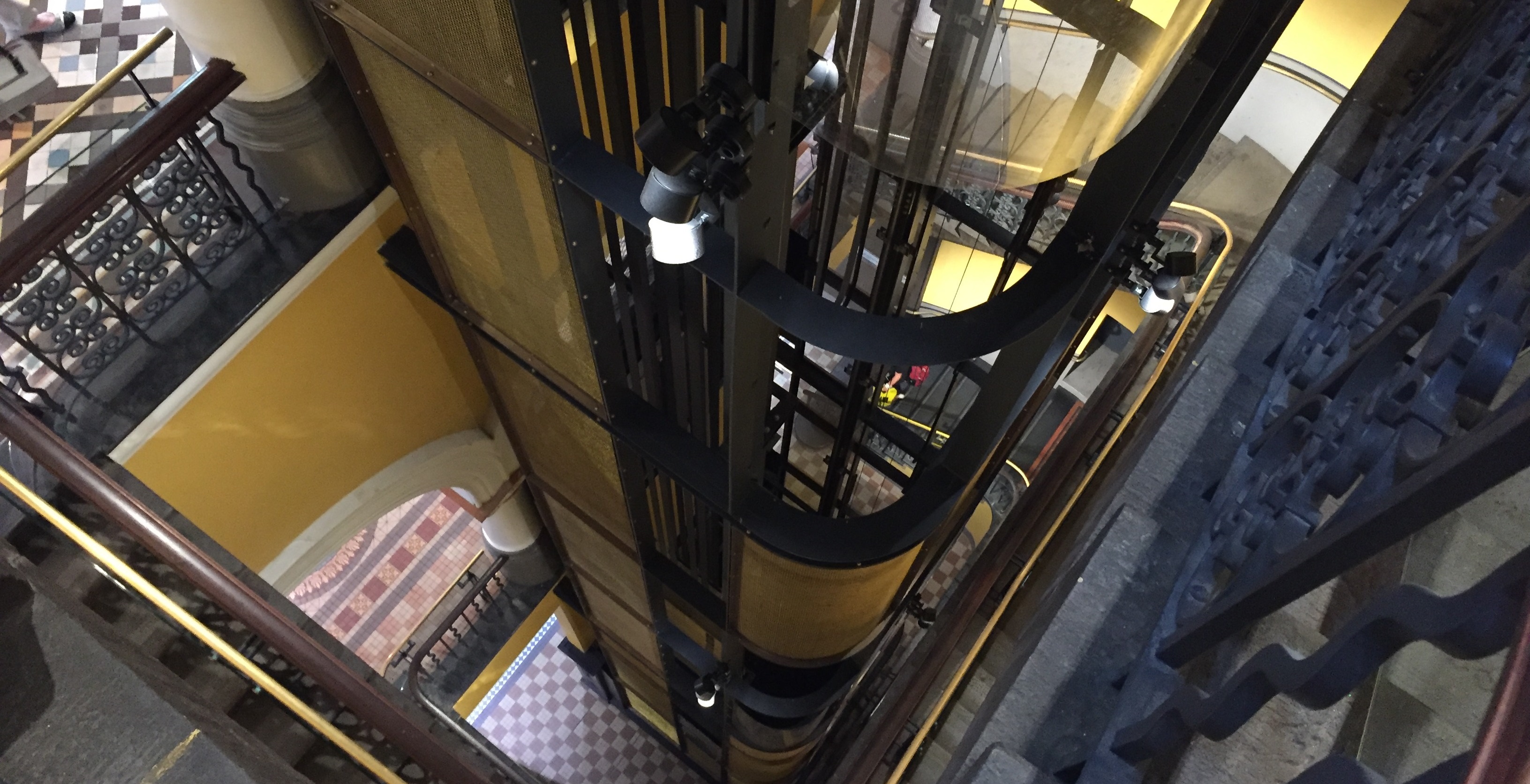 Wire mesh inspiration
If you need wire mesh for your project, Arrow Metal has an extensive range in-stock for immediate delivery, including brass wire mesh. Browse our range of popular welded and wire mesh profiles or talk to us if you need specialist advice on (02) 9748 2200. You can also send us an online enquiry.
Posted: April 23, 2018
---