Weirdest hotels in the world
Staying in a hotel should always be an unforgettable experience – but these guest houses take it to a whole new level! Here are our top picks of the weirdest hotels in the world, where you'll have no reservations about booking a room if you want a break that's anything but conventional:
Underwater dream: The Muraka, Maldives, by Yuji Yamazaki Architecture/Ahmed Saleem
Sleeping under the stars is so yesterday – how about sleeping under the ocean instead? A stay at the Muraka in the Maldives is the closest any of us will get.
The world's first underwater hotel, guests can relax 16-feet deep in the crystal waters of the Indian Ocean, with breathtaking, aquarium views of marine life through the suite's acrylic walls and ceilings.
Created by Yuji Yamazaki Architecture in association with local executive architect Ahmed Saleem, the Muraka is a real 'bucket-list' destination.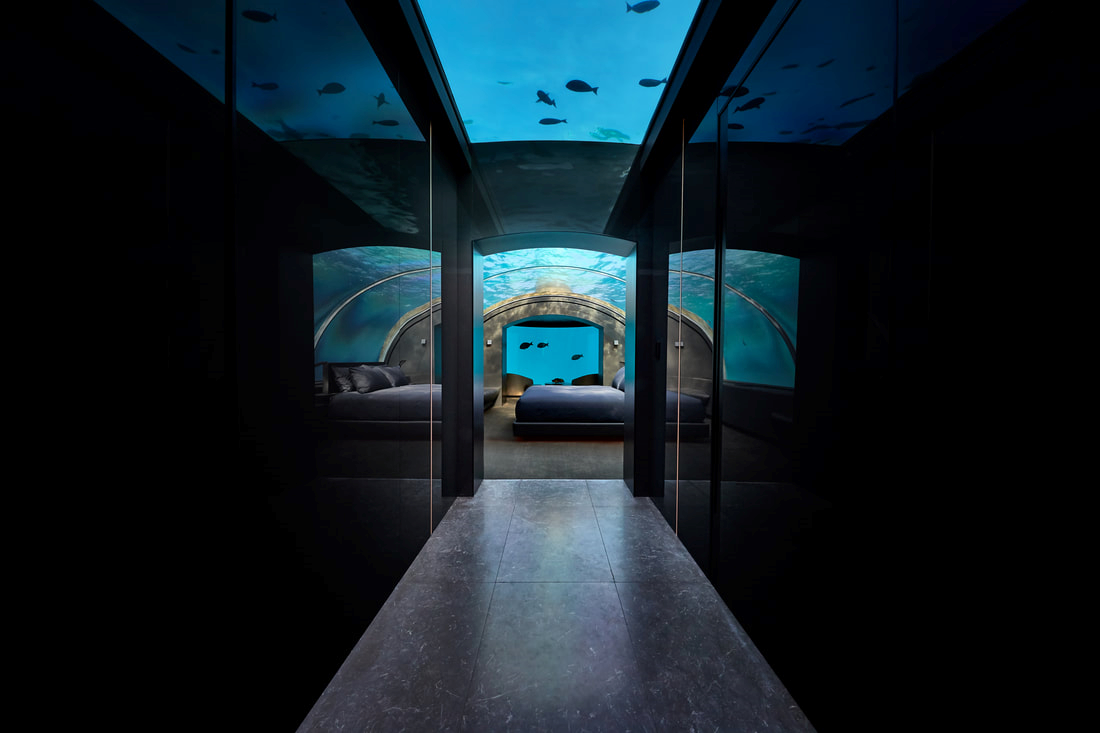 Images sourced from Yuji Yamazaki Architecture
Flying high: Airplane suite, Costa Verde Hotel, Costa Rica
Just when you think you've seen some of the best weirdest hotels, this comes into land.  No one likes sleeping on an aircraft, but at the Hotel Costa Verde in Costa Rica you might just find it's the best night's rest you've ever had.
Yes, the hotel's Phoenix Suite is actually a refurbished vintage 1965 Boeing 727 airplane. Jutting out from the jungle canopy on a 50-foot high pedestal, the two-bedroomed suite was in its former life a fully operational plane transporting holidaymakers for South Africa Air and Avianca Airlines Colombia.
Featuring hand-carved teak interiors from Indonesia and a treetop ocean-view terrace amongst the local monkeys, toucans and sloths, a stay at this suite would be truly first-class.
Images sourced from Hotel Costa Verde
On the Edge: Cliff Concept Boutique Hotel by Hayri Atak
Scared of heights? Then look away now! Turkish studio Hayri Atak has envisioned an incredible concept hotel built into Preikestolen cliff in Norway.
With a swimming pool that overhangs the drop and precipice-protruding balconies topped by a dramatic viewing platform, panoramic views are a guaranteed extra – if you'd be brave enough.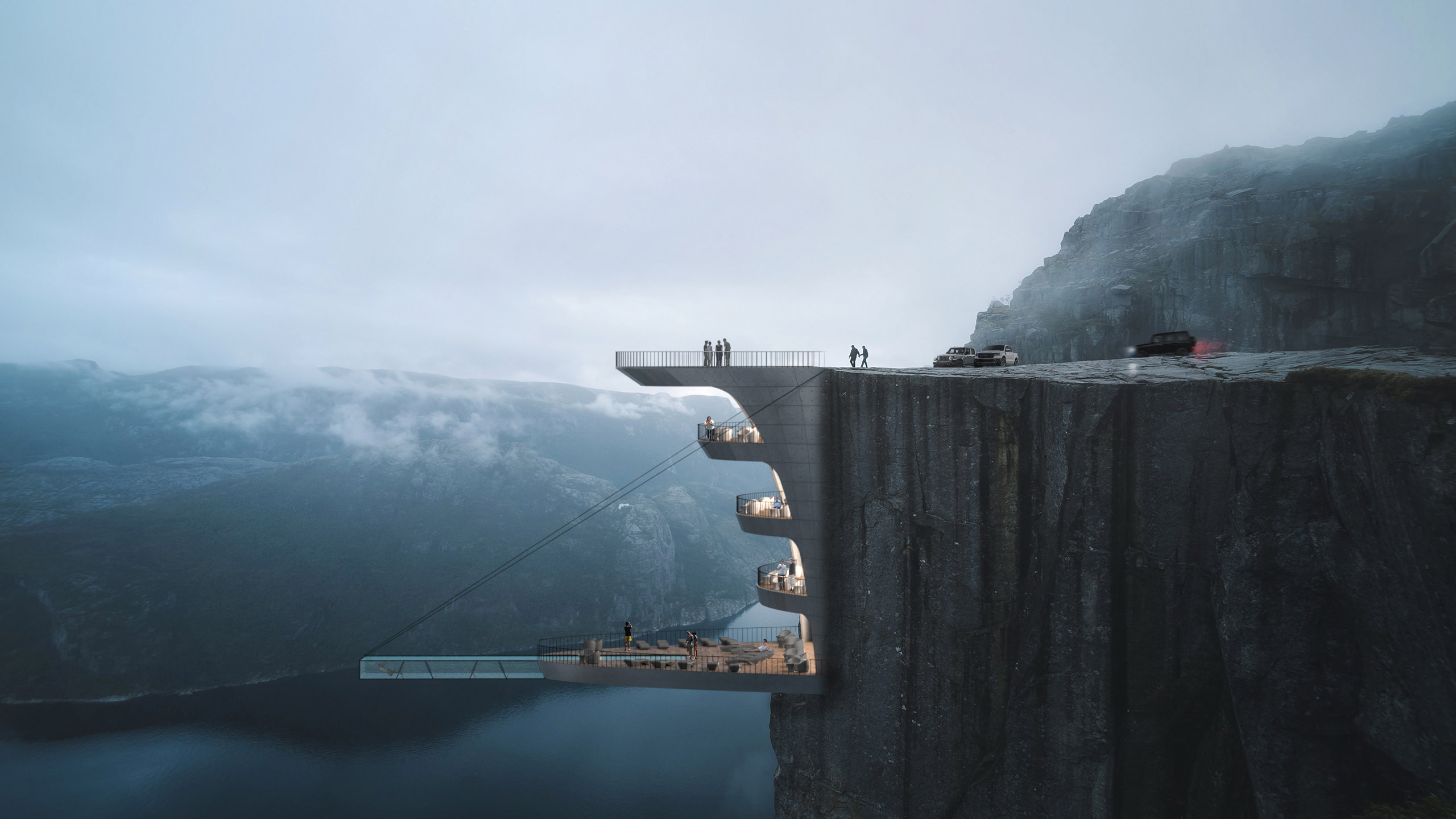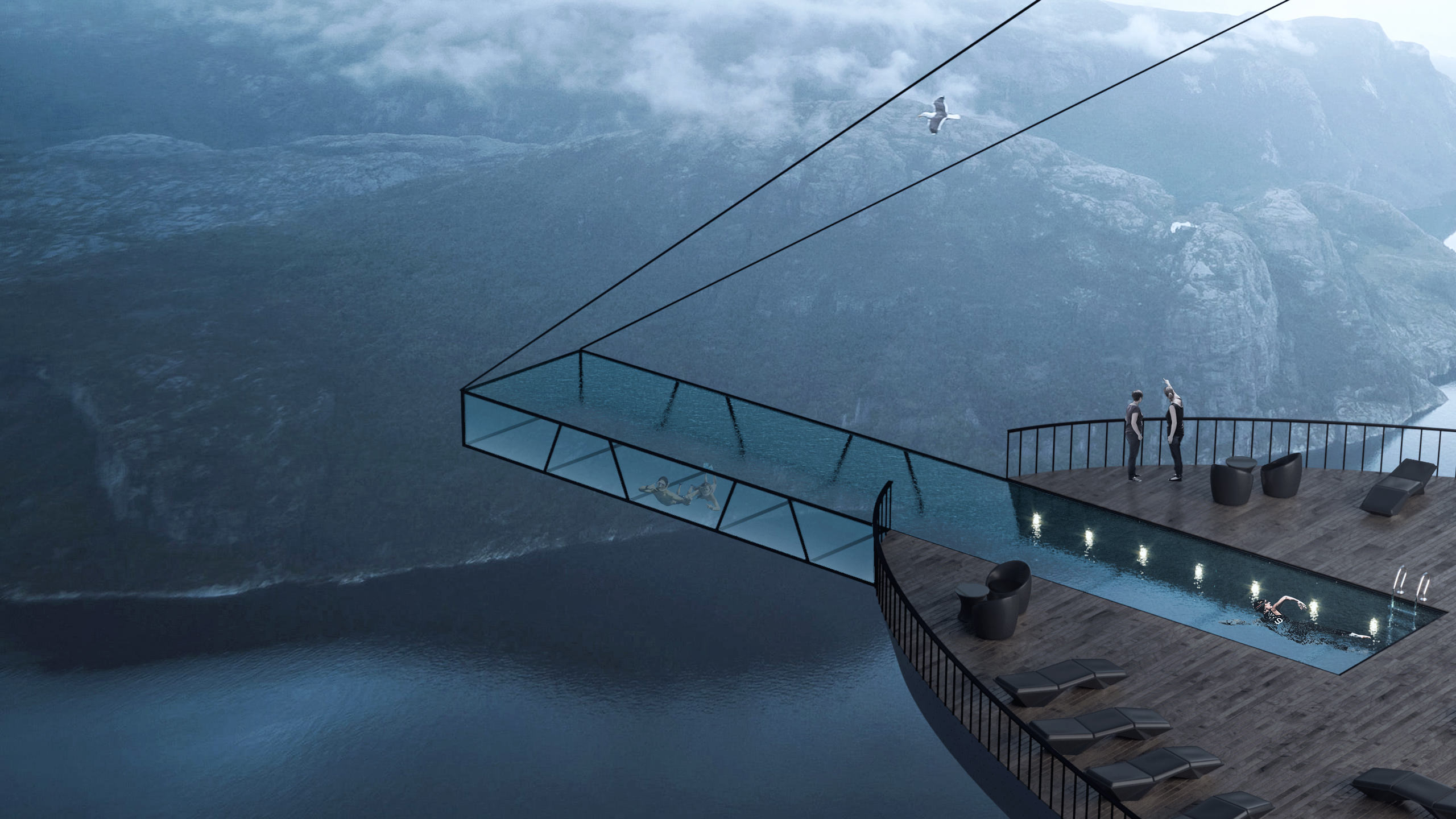 Images sourced from Hayri Atak
Floating Hotel: Sheraton Huzhou Hot Spring Resort, China, by MAD Architects
Like a glowing moon over a river, the Sheraton Huzhou Hot Spring Resort at Nan Tai Lake is a fascinating architectural feat as well as an Insta-worthy picture opportunity.
Connecting past and present, land and water, the hotel's unique ring shape was created using a reinforced concrete core tube, combined with a layered facade of intricately textured white aluminium and glass.
The shimmering half-circle hotel is especially spectacular at night as its mirror-image is revealed in the water below. Architects MAD describe staying at this hotel as 'extraordinary' as it feels like the whole hotel is floating on the lake.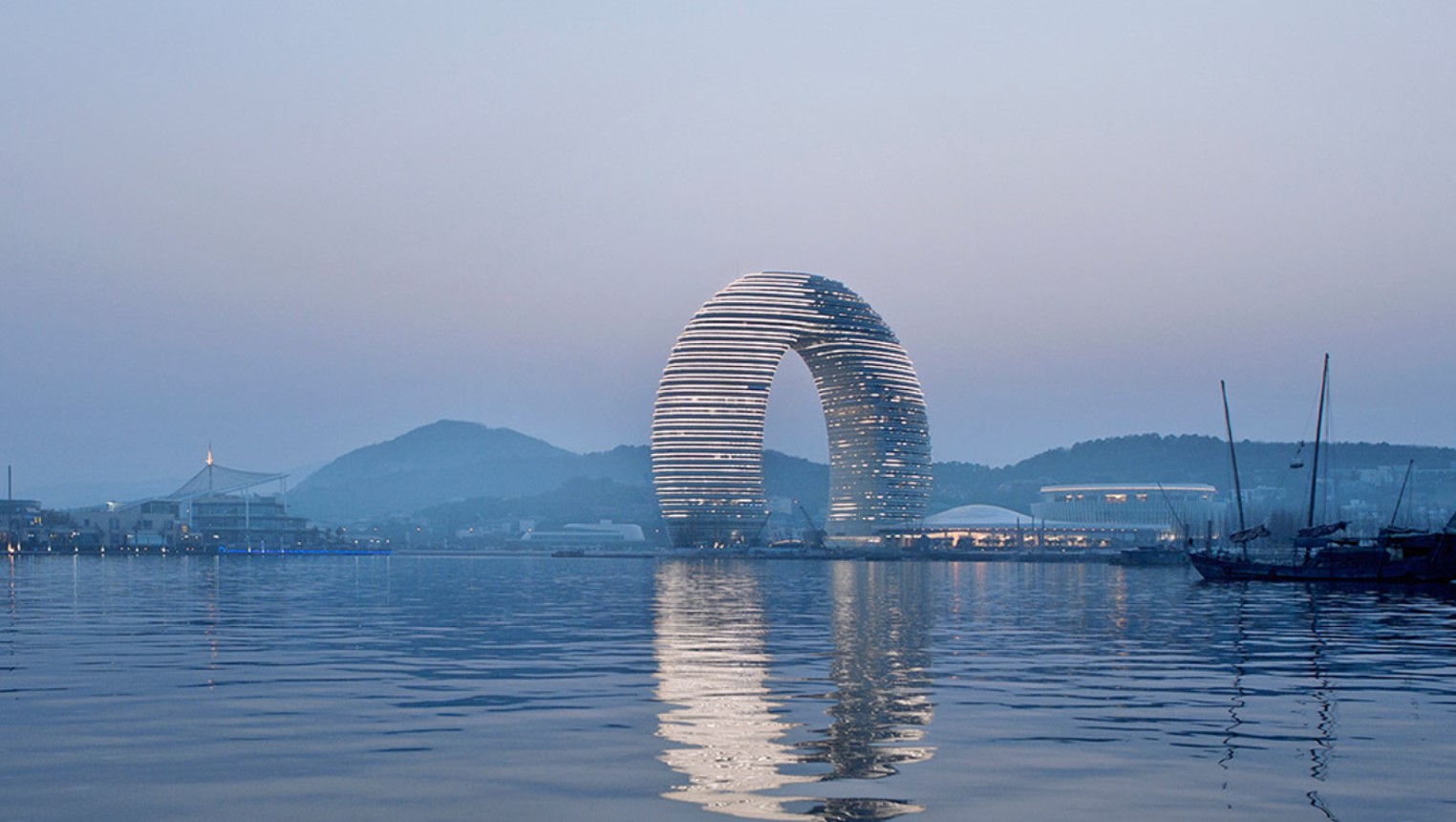 Images sourced from Architects MAD
Hotels and hospitality: Metal ideas
Want more hotel inspiration? Explore some of the ways perforated metal is making guest stays memorable in our Perforated Metal for Hotels and Hospitality feature, which includes more incredible designs including a tree-top hotel in Denmark and a sweet peach interior in Stockholm.
If you have an idea for a hotel or hospitality project and need metal expertise, talk to the Arrow Metal team on (02) 9748 2200 or send us an online enquiry.
Posted: September 2, 2019
---