Who uses perforated metal and wire mesh products?
Have you noticed that perforated metal and wire mesh can be found everywhere? From modern buildings and contemporary interiors to factories, farms and even art galleries.
Because perforated metal, woven and welded wire mesh are so versatile, Arrow Metal's customer base is made up of a comprehensive range of industries and businesses across Australia. We supply our products to:
Architects and developers
Perforated metal and wire mesh are a good look for modern architecture because they offer the perfect combination of form and function, offering the ideal aesthetic solutions to control light flow, ventilation, temperature, acoustics and privacy in modern buildings.
It's why you'll see perforated metal used as an exterior façade and wire mesh for screening. And with endless design options, including custom perforations, metal finishes and even folded perforated metal, there's no limit to architectural creativity and design freedom.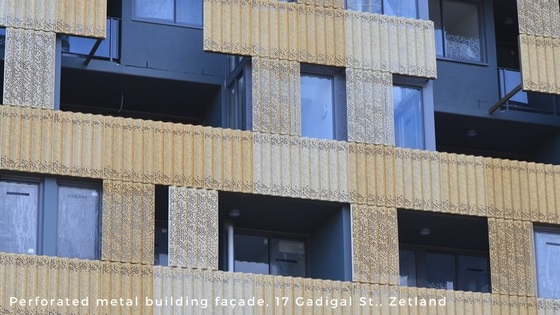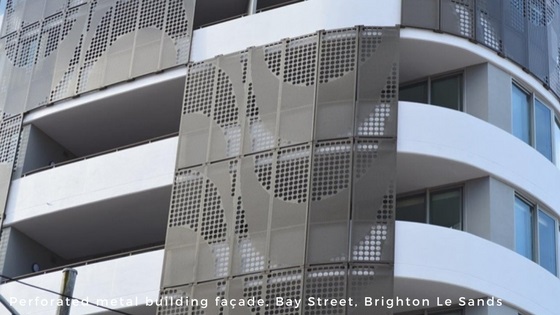 Interior designers
Increasing numbers of interior designers are using the on-trend, timeless appeal of perforated metal and wire mesh to give their spaces a unique finish with an industrial contemporary edge.
You'll now find perforated metal and wire mesh used as interior focal features in high-end residential and commercial properties, from furniture and staircases to balustrades, lighting and ceiling panels.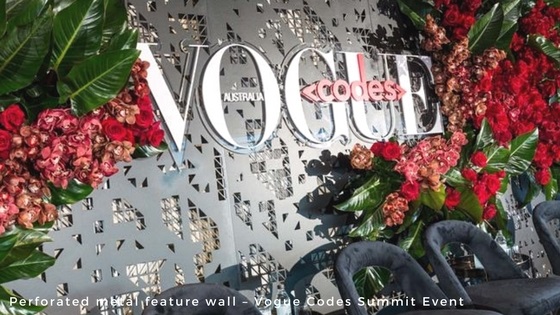 Artists
The pliability, flexibility and strength of perforated metal and wire mesh make them ideal artistic materials. From a full-size ancient basilica made of wire mesh to life-size animal sculptures and perforated metal artworks, the sheer creative possibilities – and talents of artists – never cease to amaze us.
Arrow Metal perforated metal was used to create these dreamy floating clouds at Myer in Sydney, whilst renowned kinetic artist Jade Oakley has used our products to make her mesmerising mobiles.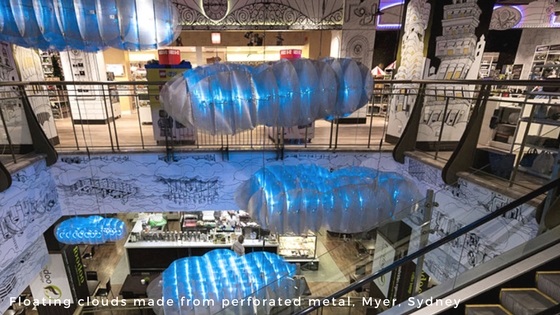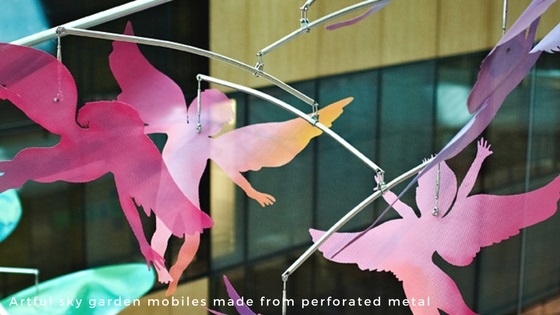 Industrial companies
Perforated metal and wire mesh have a crucial role in industrial factories, used in machinery for protection, ventilation, screening and filtration.
To ensure businesses can keep running and minimise downtime, we have a range of ready-made perforated metal and wire mesh profiles in stock for immediate dispatch.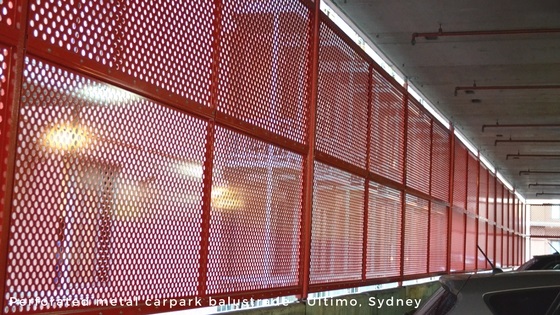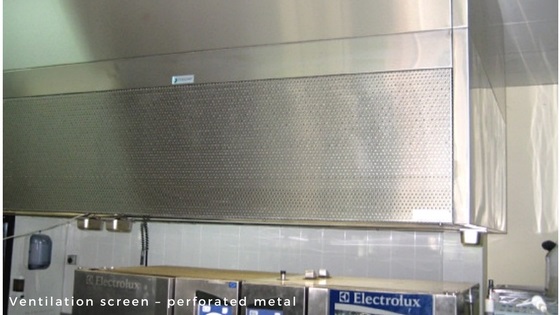 Agricultural farms
Perforated metal and wire mesh are commonly used in agriculture as fencing and flooring to keep livestock safe, thanks to its strength and pliability to animal movement. Products are also used in agricultural machinery for sieving and grading.
Perforated metal panels and wire mesh: Order from Arrow Metal
Arrow Metal offers a full-service solution for ordering perforated metal sheets or wire mesh profiles. If you need custom bespoke metal products, we have the specialist tooling and metal expertise to create even the most complex and intricate design.
Speak to our specialist team for specification advice on (02) 9748 2200 or complete our online enquiry form and we'll quickly get back to you.
Posted: August 15, 2017
---