Modern metal architecture: Perforated metal facade perfection
How do you change a building's entire form and even function using just one material? The answer is a perforated metal facade. Design-savvy engineers and architects use perforated metal to not only affect a building's appearance and shape but for passive environmental impact such as the control of light filtration, air flow and acoustics.
Perforated to be structurally strong, durable yet flexible enough to create curved forms, perforated metal can be manipulated and transformed into even the most complex designs. With a choice of materials from steel to aluminium and the ability to produce bespoke perforations, shapes and finished colours, perforated metal facades aren't just an enticing wrap for a building, they showcase architectural vision.
Arrow Metal's considerable expertise in creating bespoke perforated metal facades has seen it work on some of the most exclusive and prestigious projects in New South Wales, from luxury residential schemes to cutting-edge, award-winning environmental buildings:
1. 17 Gadigal Avenue, Zetland: A shining example of a folded perforated metal facade 
Enveloped in a tapestry of woven gold, Arrow Metal transformed 17 Gadigal Avenue into a rich and opulent residential experience. A bespoke creation by Arrow Metal true to the vision of project architects Collins and Turner, the facade features a series of anodised aluminium panels in subtle shades of gold. Varying perforation patterns and folds give a unique view both inside and out, whilst also providing shade, light filtration and air flow for the residents of each of the 71 apartments.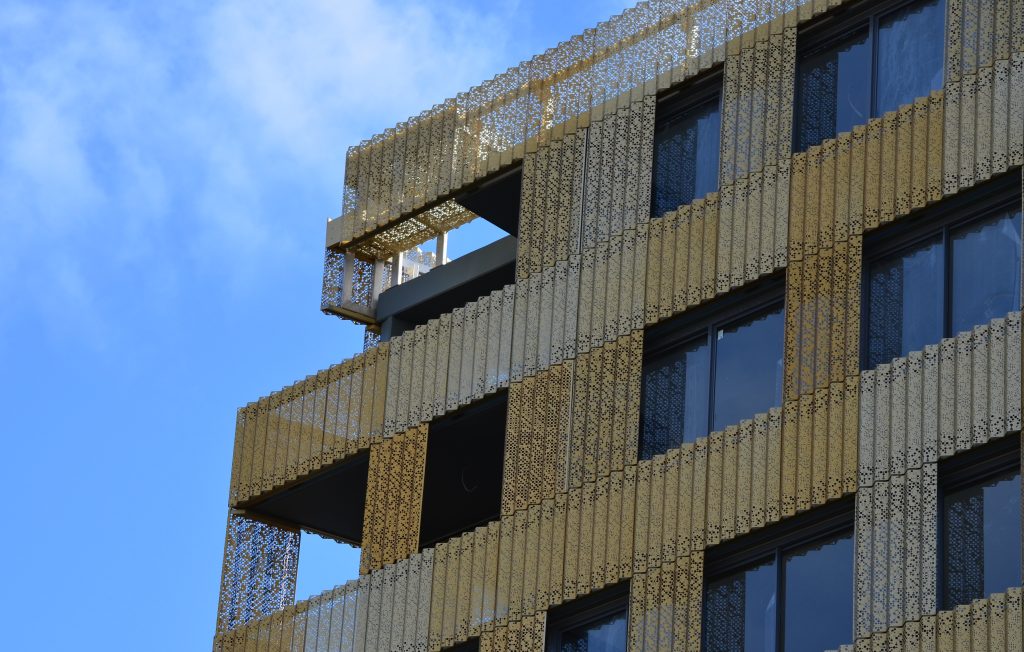 2. Wayside Chapel, Potts Point: A welcoming message of hope for the church's perforated metal facade
Arrow Metal carefully and expertly perforated a series of metal panels to form Wayside Chapel's new crest cladding for its new church building. Featuring the charity's motto 'Love Over Hate', environmental impact of all specified materials were a key consideration for the new Wayside Chapel building, making an environmentally-sustainable perforated metal facade – with all its passive environmental benefits – the perfect choice for architects Environa studio. 15 years in the making, the purpose built building has won many architectural awards, including the gold medal Francis Greenway Society Green Building Award
Arrow Metal went with the flow for 342 Bay Street in Brighton le Sands. Matching the beachside building's fluid feeling, the perforated metal facade by Tony Owen Architects features a wave design, which Arrow Metal created using different sizes and styles of perforation pattern. Both decorative and functional, the facade floods each luxury apartment with natural light and sea breezes, whilst maximising the beautiful water and district views.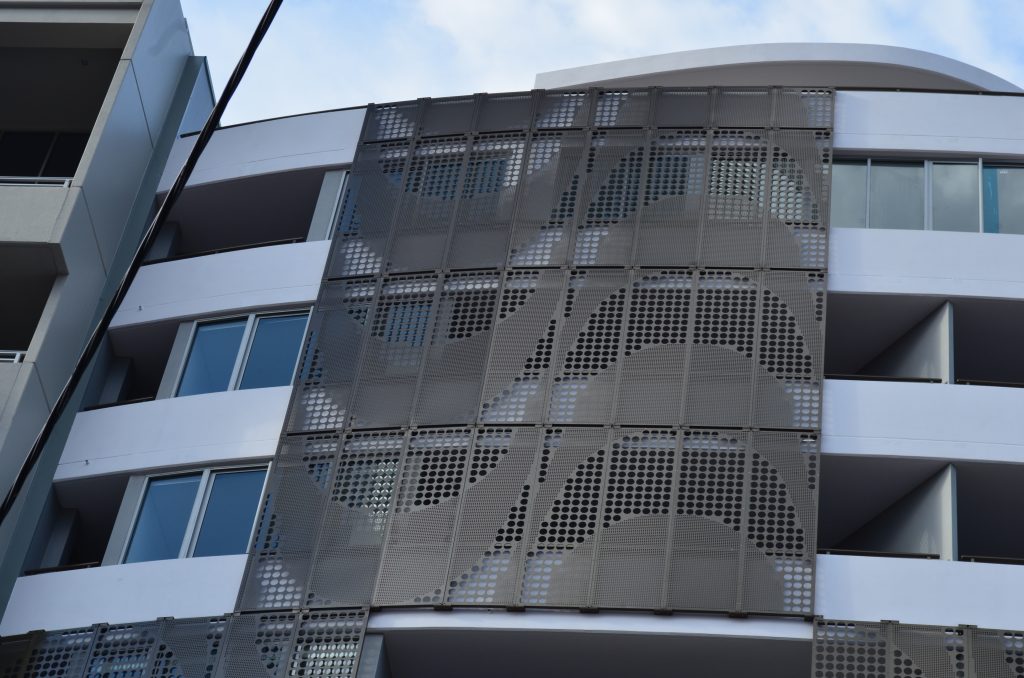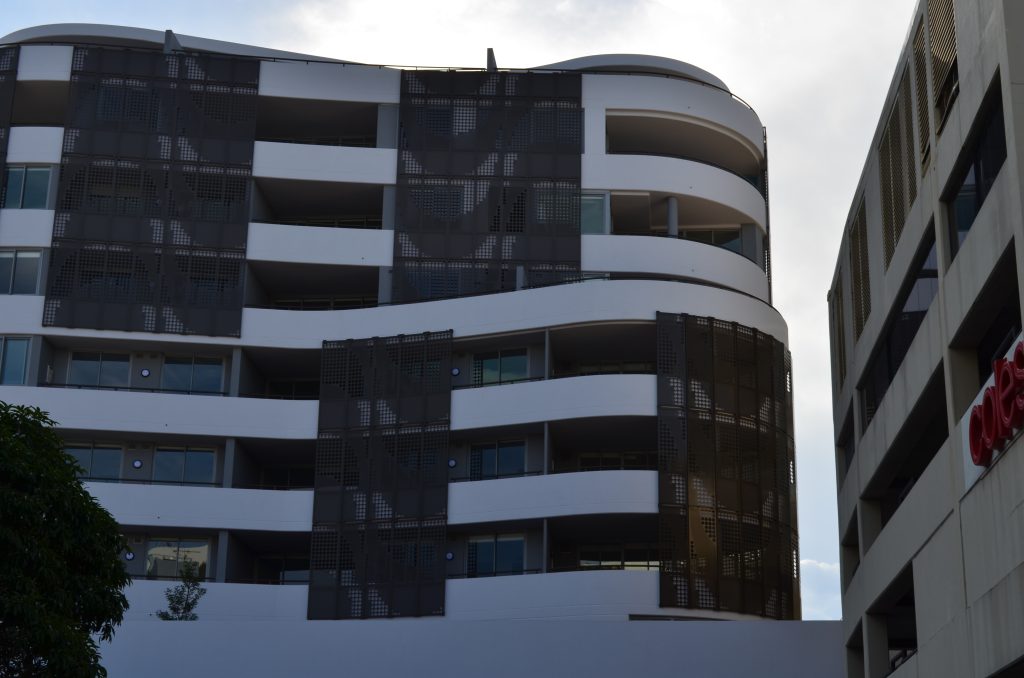 Posted: February 15, 2017
---