The best perforated metal offices
Industrial chic, minimalist aesthetics, customisation and all-round functional appeal – perforated metal offices are on-trend for a hip and vibrant workspace.
Here are some of our favourite office roles of perforated metal around the globe, which show why it's always up to the task:
Lattice office façade: Rio de Janerio, Brazil
Working in these perforated metal offices in Rio de Janeiro is a breeze. The four-storey Anibal Building by Brazilian architecture firm Bernardes Arquitetura is enclosed by a thick lattice of perforated metal that filters sound and sunlight yet maximises ventilation and daylight in the local tropical climate.
The building's unique three-layered façade also features a green wall of living plants and sound proof windows, reducing acoustics of the noisy busy street outside.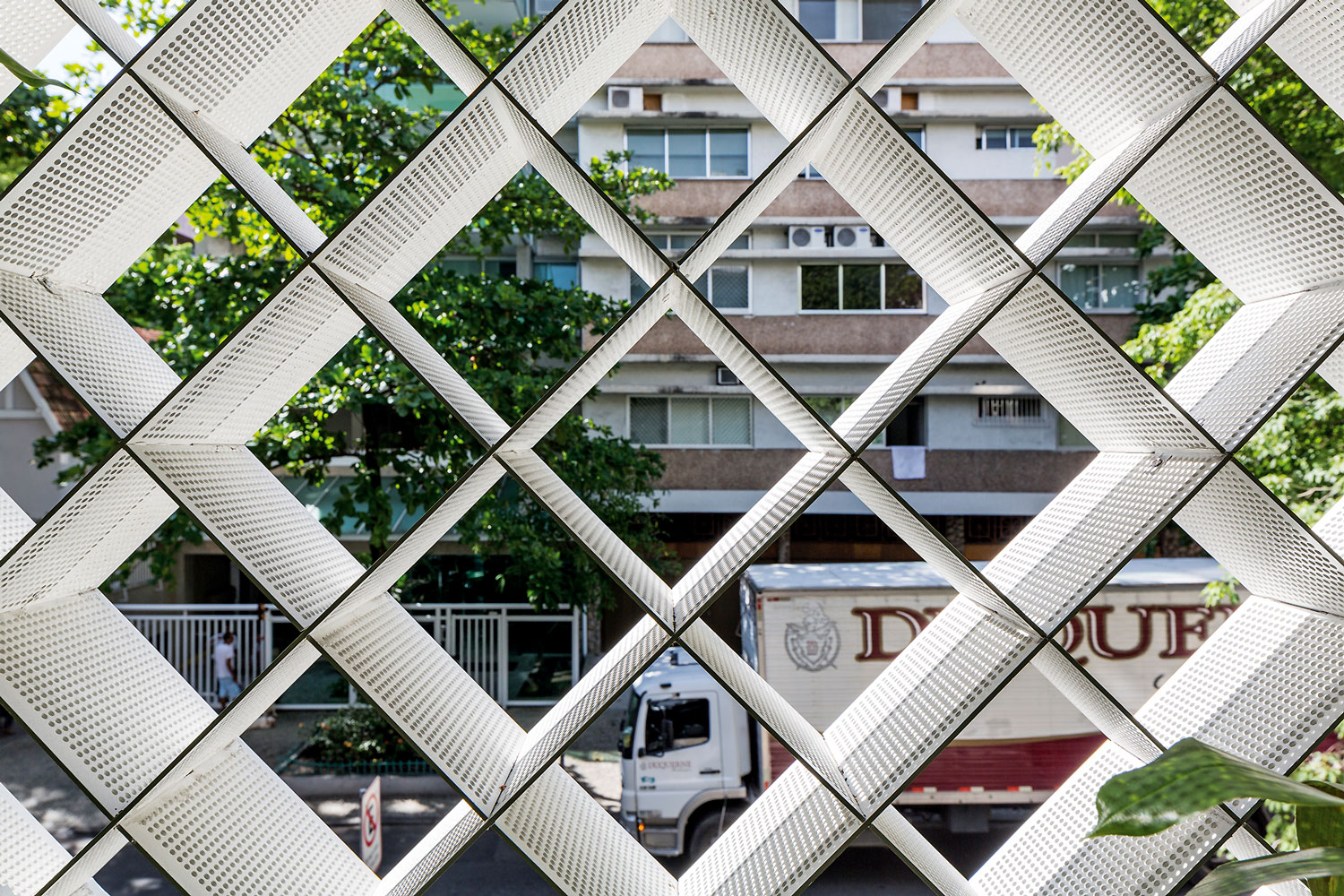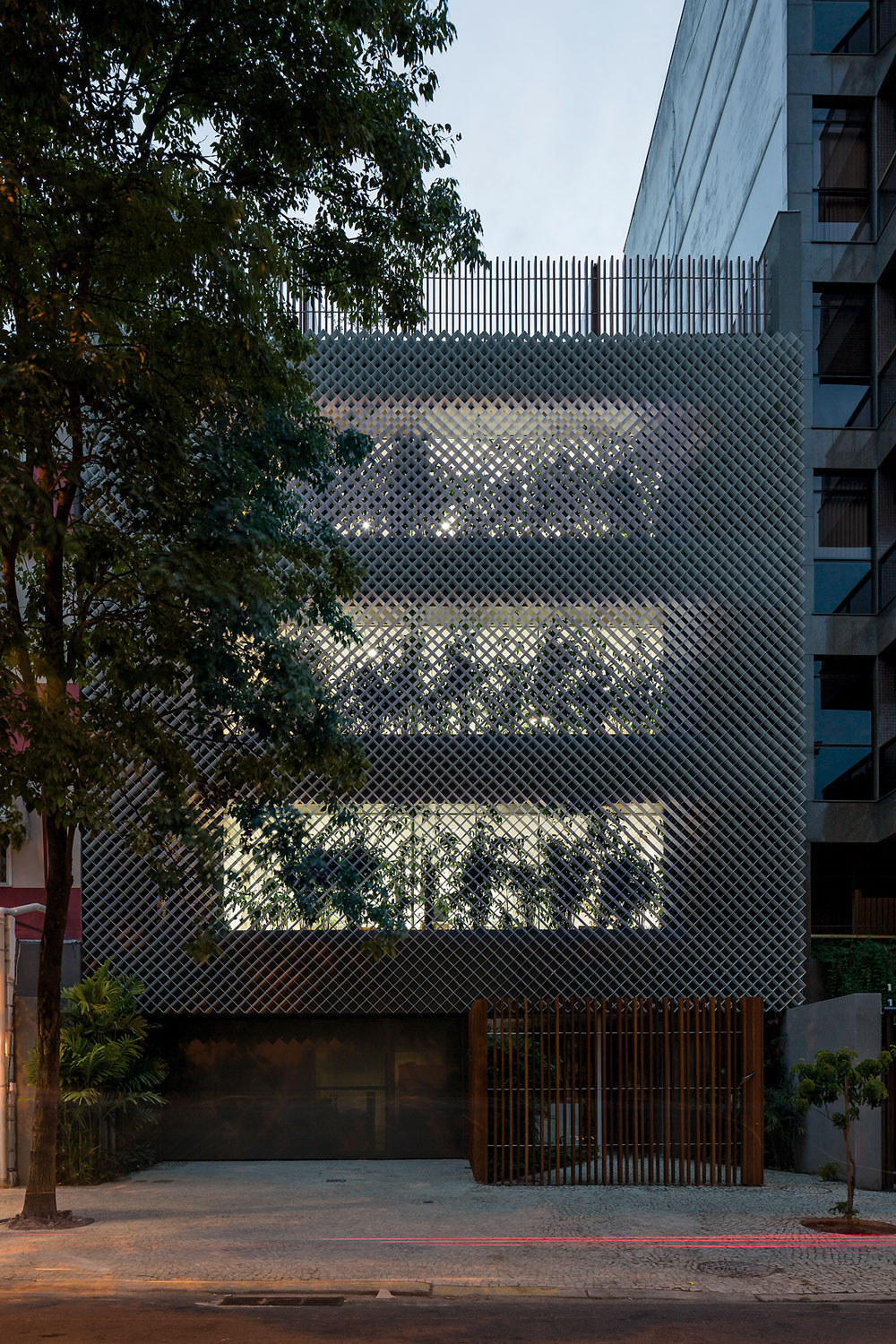 Images sourced from Bernardes Arquitetura
Greenspace for wholesale company: Kangawa, Japan
This award-winning office building in Kangawa, Japan is working hard controlling the sun and privacy for its wholesale worker occupants through a stunning perforated metal facade.
Privacy and solar control were top of the job list for architects HMAA  Hiroyuki Moriyama Architect and Associates Inc, so the firm installed a courtyard on the second floor, maximising greenery and light for a warm and welcoming workspace instead of the 'cold and hard existence' often associated with office buildings.
Images sourced from Hiroyuki Moriyama Architect and Associates Inc
Climbing the ladder: Kansas, USA
Students and teachers at the University of Kansas Business School will have no trouble climbing the corporate ladder – take a look at the incredible perforated metal staircase of the University's new building. Designed by Gensler to 'capitalise connections' and promote a culture of entrepreneurship, it's onwards and upwards for innovative use of perforated metal at this workspace.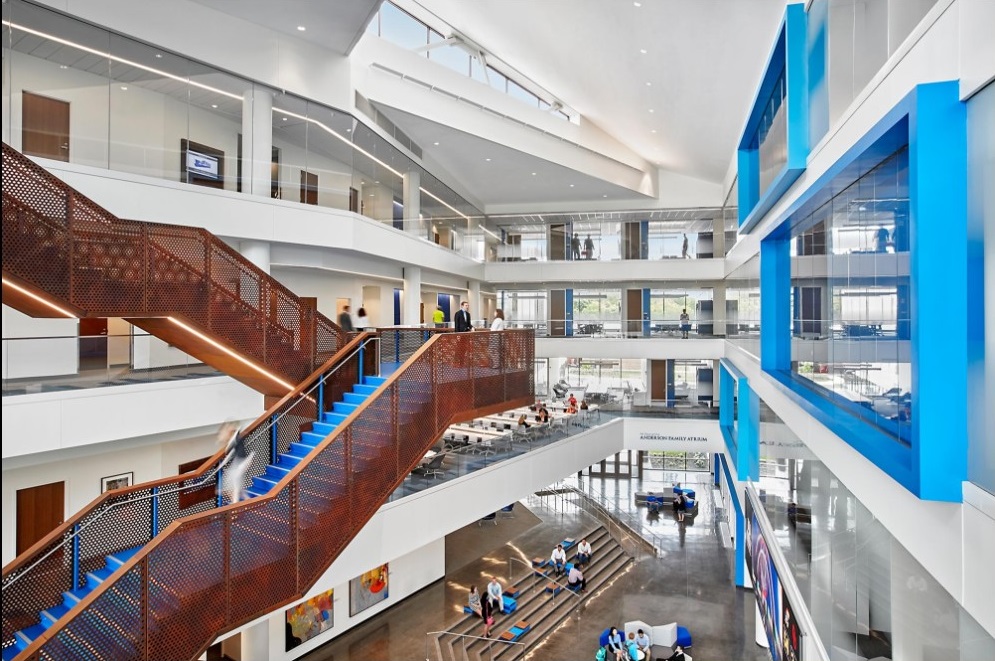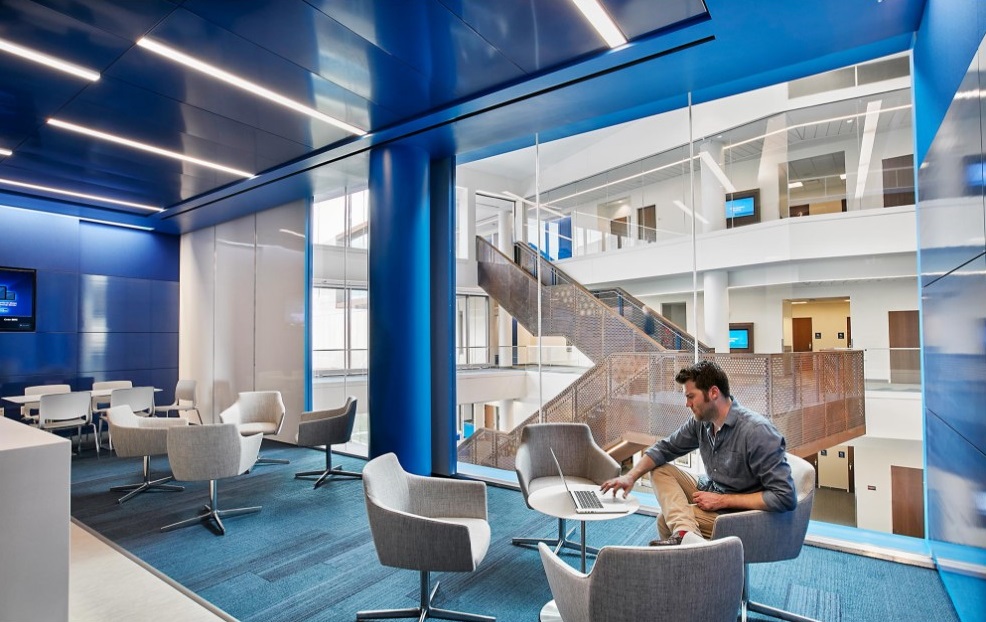 Images sourced from Gensler
Read all about it: Copenhagen, Denmark
Working in this stunning building in Copenhagen is a golden opportunity if you like a quiet work life. The multi award-winning Library by COBE is much more than just a place of reading, it's also a village hall, community centre and urban space. The impressive design resembles a pile of books, finished in a gleaming golden facade of perforated aluminium for a unique textured finish, a feature which also lines the atrium inside.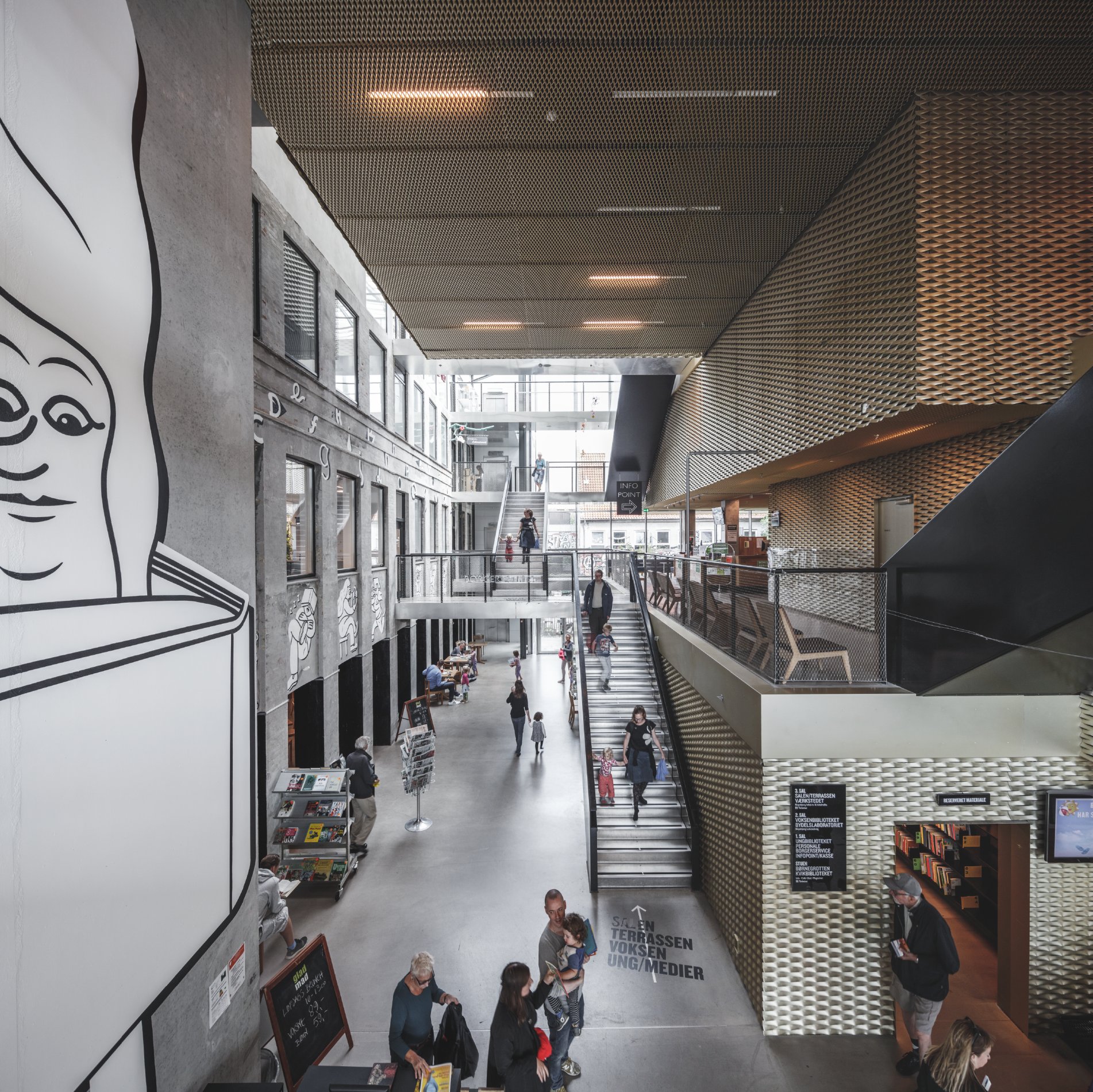 Images sourced from Library by COBE
Career's looking up: Stockholm, Sweden
There's no glass ceiling at this award-winning office in Stockholm, Sweden. Designed by Rosenberg Architects, the 'Flat Iron Building' features an interior of white perforated metal, including a ceiling and spiral staircase. The building, which also includes a residential block, secured LEED Gold certification and was nominated for Stockholm's Building of the Year on completion.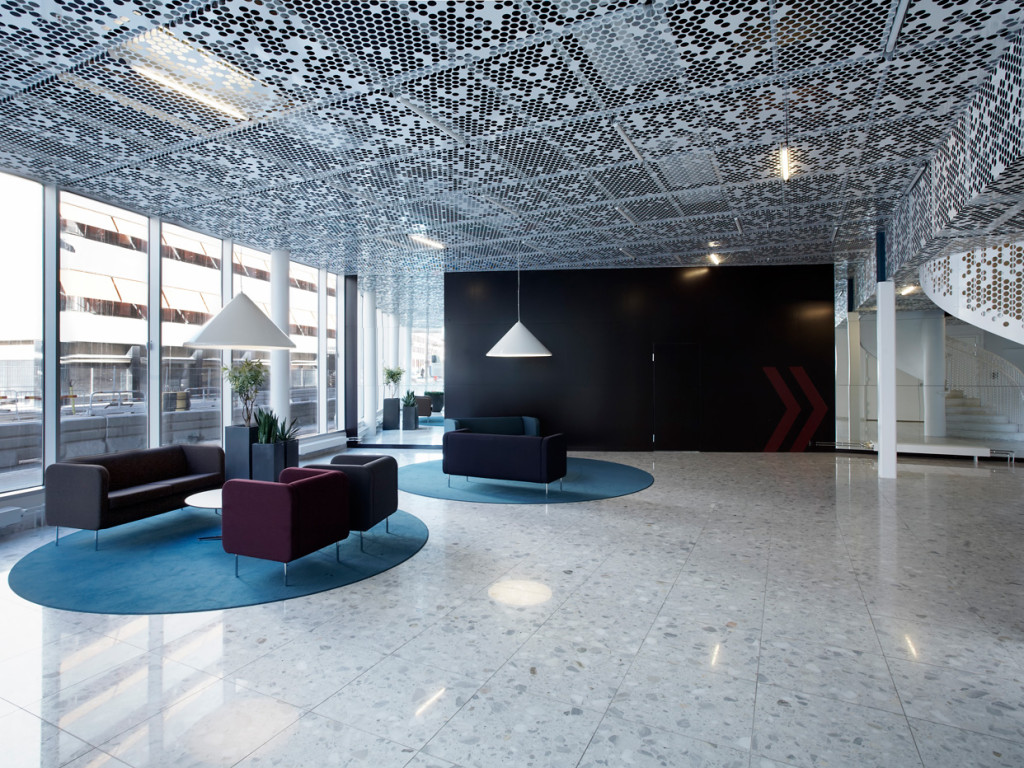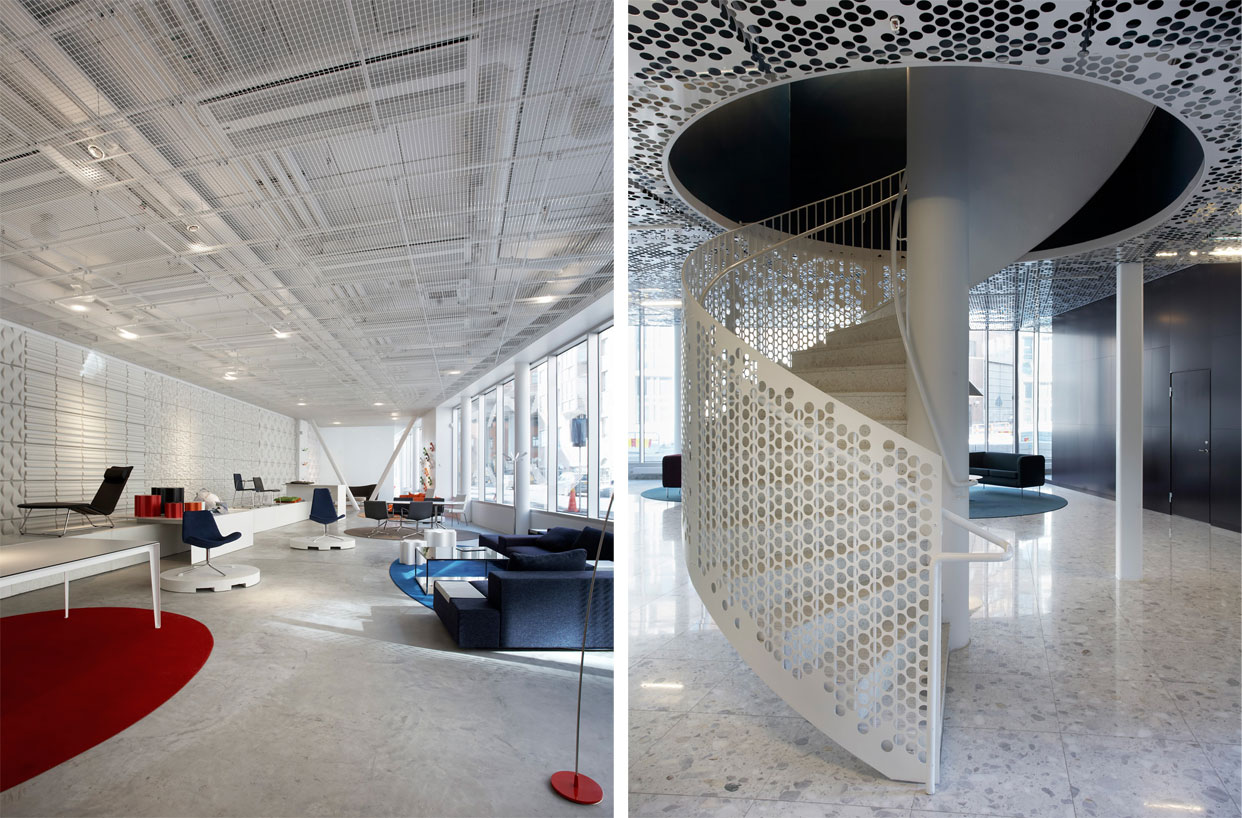 Images sourced from  Rosenberg Architects
Perforated metal offices: Arrow Metal expertise
Make perforated metal work for your corporate project by talking to the experts at Arrow Metal. From facade specification to interior balustrade and fit-out, we can create custom or standard perforated metal solutions. Send us an online enquiry or call us on (02) 9748 2200.
Posted: September 17, 2018
---