Spotlight on small hole perforated metal
Small hole perforated metal might be little in pattern size but it's big in style! Small hole profiles – which are available as tiny as 2mm diameter – are one of the most versatile perforated metal designs that you can order.
Here's your quick guide to some of the different effects that you can achieve with micro pattern and small hole perforated metal from Arrow Metal, and examples of architecture projects that have used these styles for screening, balustrade, and decorative applications.
Why choose a small hole perforated metal pattern?
One of the biggest benefits of small hole perforated metal is the level of transparency it offers. The micro holes, when closely spaced, create a delicate, veil effect that's highly sought-after for privacy applications like facade and window screening. As seen at our staff walkway project at Gosford Hospital. The pattern used here is P244 which has 9.5mm holes. The resulting panels effectively shield hospital workers, but don't impact visibility and airflow.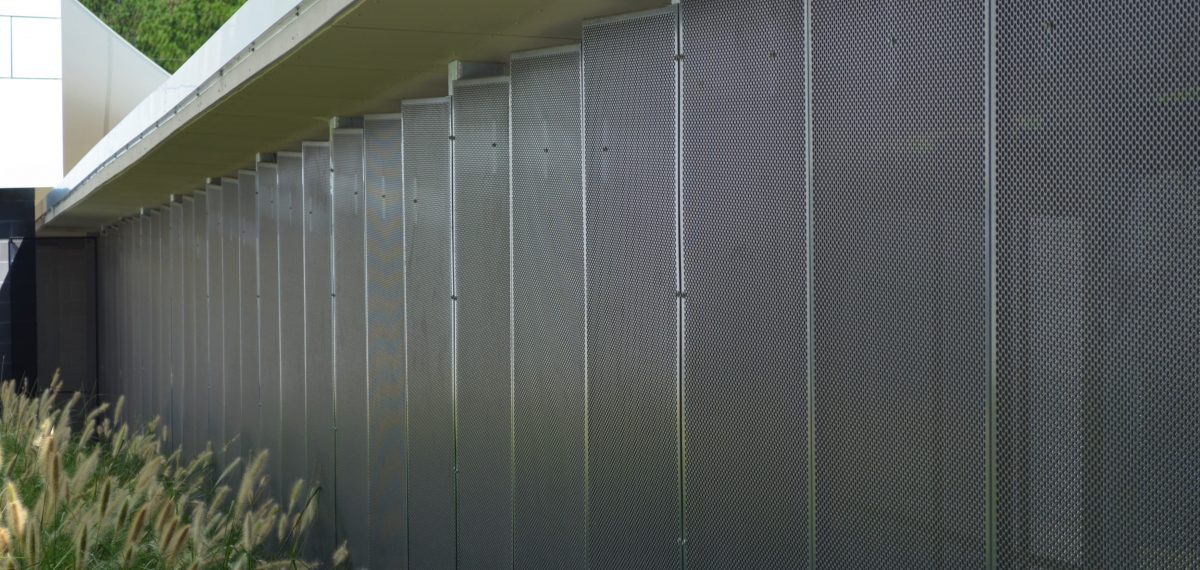 If on the other hand you want a solid effect, space out the holes by decreasing the open area percentage and you have a small hole design that's very robust and contemporary in style – like at this residential fencing project.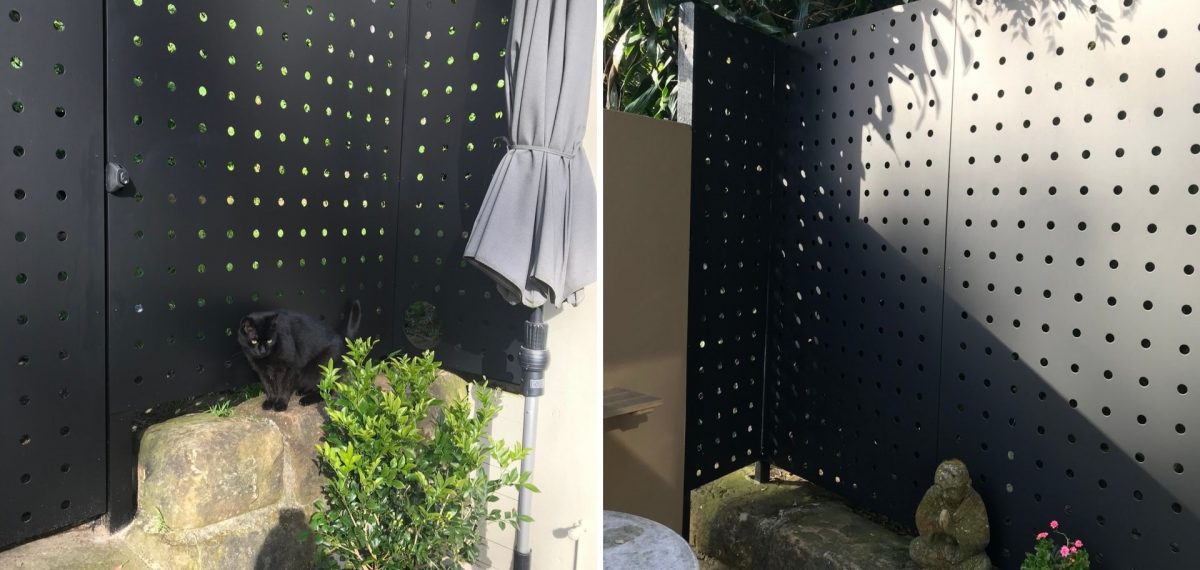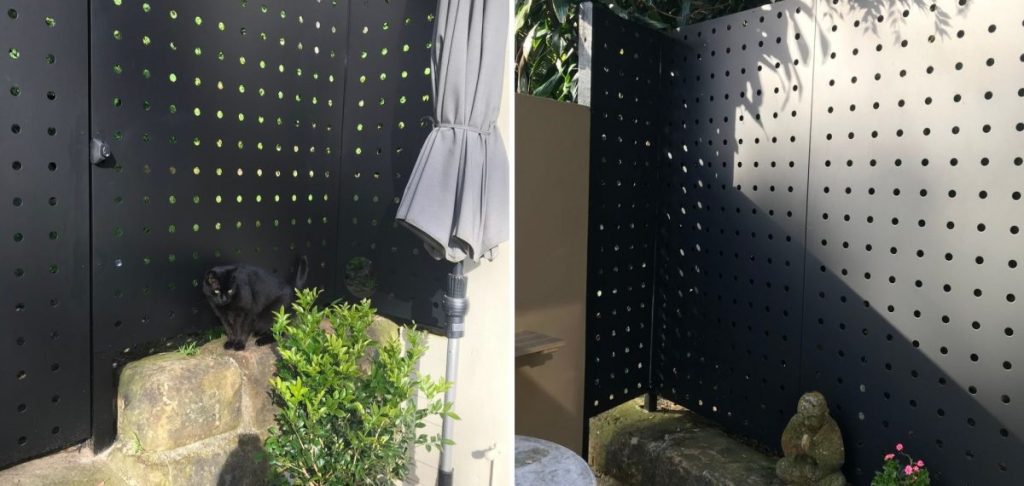 Small hole perforated metal is also ideally suited to customised perforated metal projects where the design involves intricate punching. The small holes mean that even the most minute details in company logos and illustrations can be successfully reproduced. As shown here in the custom signage we manufactured for Nolan's Interstate Transport. The company branding is perfectly replicated, right down to the shading.
Small hole perforated metal patterns available from Arrow Metal
Round hole might be the most common style for small hole perforated metal, but it's not the only option if you want a shape that's a little different. At Arrow Metal we manufacture small hole profiles in styles including: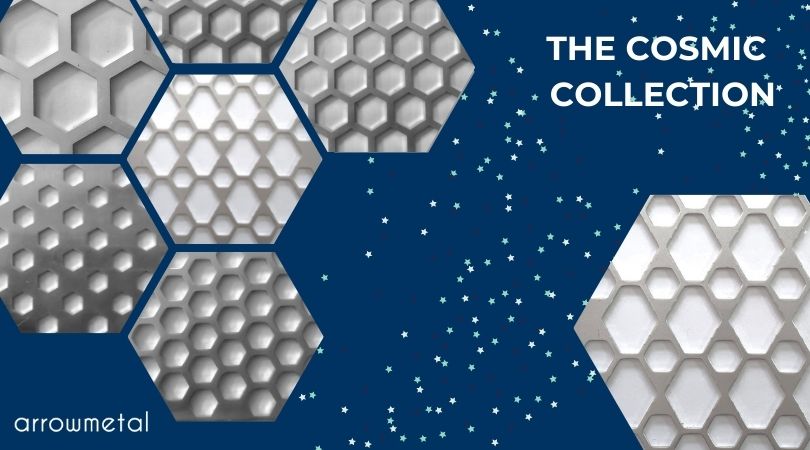 All these designs are either in stock profiles ready for immediate dispatch or are made-to-order profiles that have a two to three-week typical leadtime. If you have very tight timescales, talk to our team to explore fast turnaround pattern options.
Customised small hole perforated metal patterns
As with all the patterns in our made-to-order and in-stock ranges, right down to 3mm diameter you can customise the small hole pattern to suit your exact requirements. We can alter the open area, change the pitch or the hole size. We can also add colour and effects to your finished panels, for even greater design impact.
Or why not create your own unique bespoke design? We have the tooling capability at Arrow Metal to mix and match patterns in a single panel, or recreate any design in perforated metal including photographs, images, and words.
Project gallery: Small hole perforated metal projects
Take a look at some of Arrow Metal's amazing architectural projects that relied on small hole perforated metal to achieve their design aesthetic.
Cowper Street Granville: Small holes become big words
Verses by a local poet were expertly punched into metal by the Arrow Metal team for the Cowper Street project in Granville. The running style of the handwriting is captured perfectly using small holes, as it flows around the building exterior.
St Ursula's College: Small holes make safe staircases
Small hole perforated metal is a top-grade solution for safe staircases at St Ursula's College. The Arrow Metal team manufactured the aluminium balustrade panels as part of the college's major redevelopment.
Chatswood Interchange: Small holes blossom into floral designs
Hundreds of small holes make up the beautiful flower-themed murals at Chatswood Interchange in Sydney. We custom-punched these decorative panels to recreate artist illustrations in metal, using provided digital images for reference.
Order small hole perforated metal for Australia-wide dispatch
Browse our range of small hole designs in our brochure, which has details of panel sizes, base metal options and panel thickness. Call our team on (02) 9748 2200 to order. You can also make an online enquiry here.
Posted: August 7, 2021
---