Residential perforated metal ideas
From property renovations to large-scale developments, perforated metal is right at home when used in residential projects. Here are some of the different ways to use residential perforated metal, including balustrades, staircases and facades for incredible interiors and elegant exteriors:
Elevate an interior with a perforated metal staircase
Staircases have gone from purposeful and practical to focal features in many high-end homes. A perforated metal staircase makes a real stand-out statement compared to typical wood-and-glass combinations, creating a cool and contemporary aesthetic that can be adapted by perforation pattern to suit any style of modern interior.
London-based DBLO Architects' unusual staircase is a great example of a residential perforated metal project. Created for the renovation of a private home in London, the perforated steel surface allows light to shine through to the floors below, whilst the alternating stair design was the perfect solution to the narrow space and steep roof access.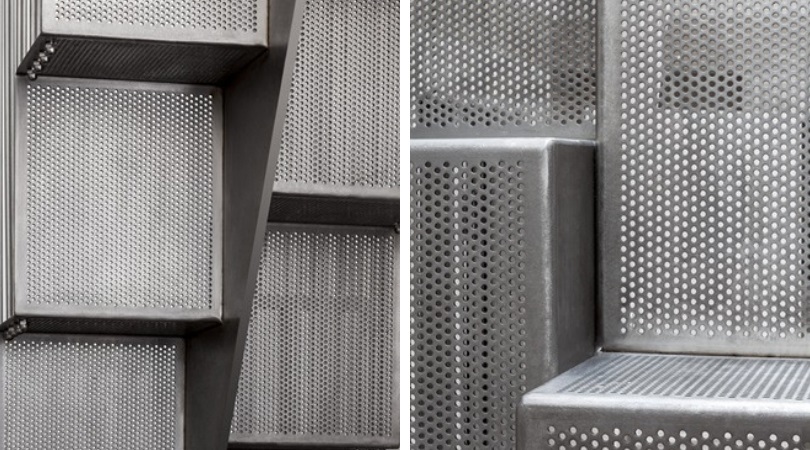 Images sourced from DBLO Architects
At this residential home in Balmain the all-black custom-made perforated metal staircase contrasts beautifully with the timber touches for cohesive interior style. Manufactured by Arrow Metal using CAD technology, the intricate pattern of the staircase is actually based on one of the homeowner's favourite photographs. The unique perforated metal is also used as privacy screening in the garden.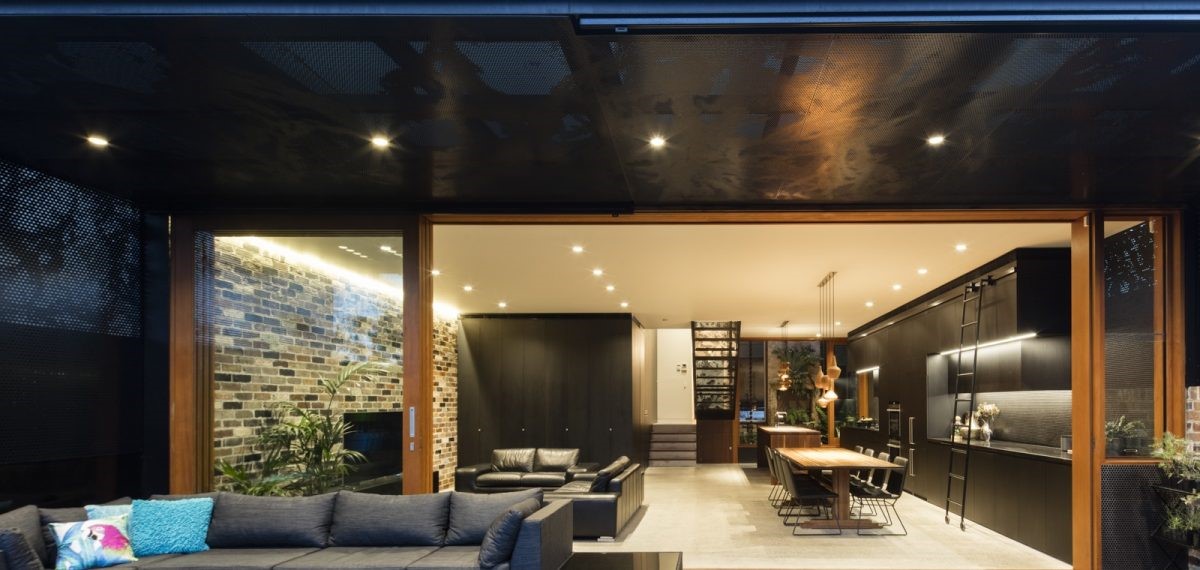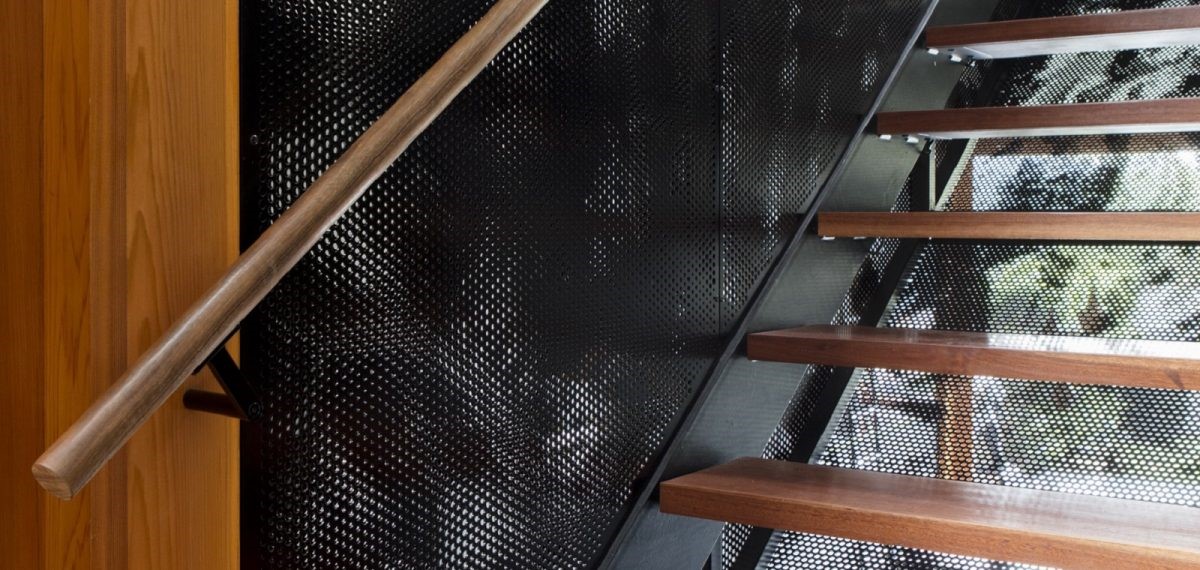 Step up the style with a perforated metal balustrade
If a full perforated metal staircase is a step too far but you still want to achieve an open and airy focal feature, perforated metal balustrade is the best of both worlds.
The McCulloch Residence in Montreal by Naturehumaine is the ideal balance. The perforated metal balustrade is specified in black as a nod to the works by the owner of the property, who is a graphite pencil artist. The style and shade of the balustrade is enhanced by the birch wooden staircase, with pale wood a key modern element of the home for seamless design and style.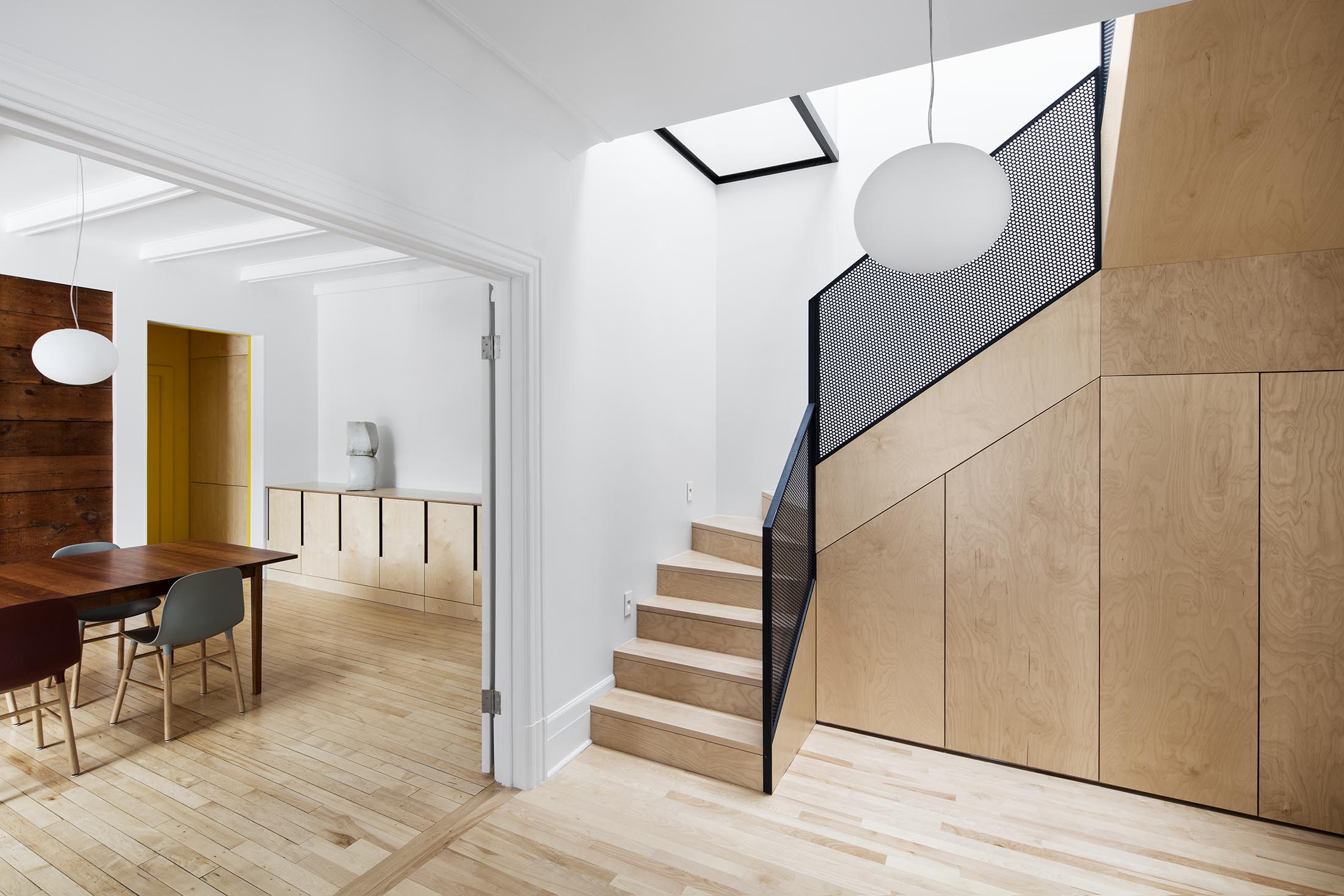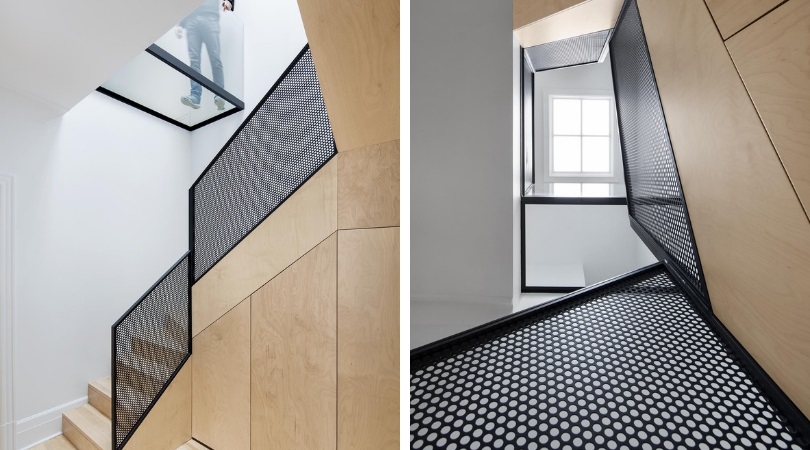 Images sourced from  Naturehumaine
Balustrade can also be specified to match a property's period features. Instead of modernising a home, perforated metal balustrade was specifically created in a Federation style for the renovation of this Sydney house. Made by Arrow Metal for the architect Frank Mangione, the square perforations and white finish – also used for privacy screening – complement the classic exterior features.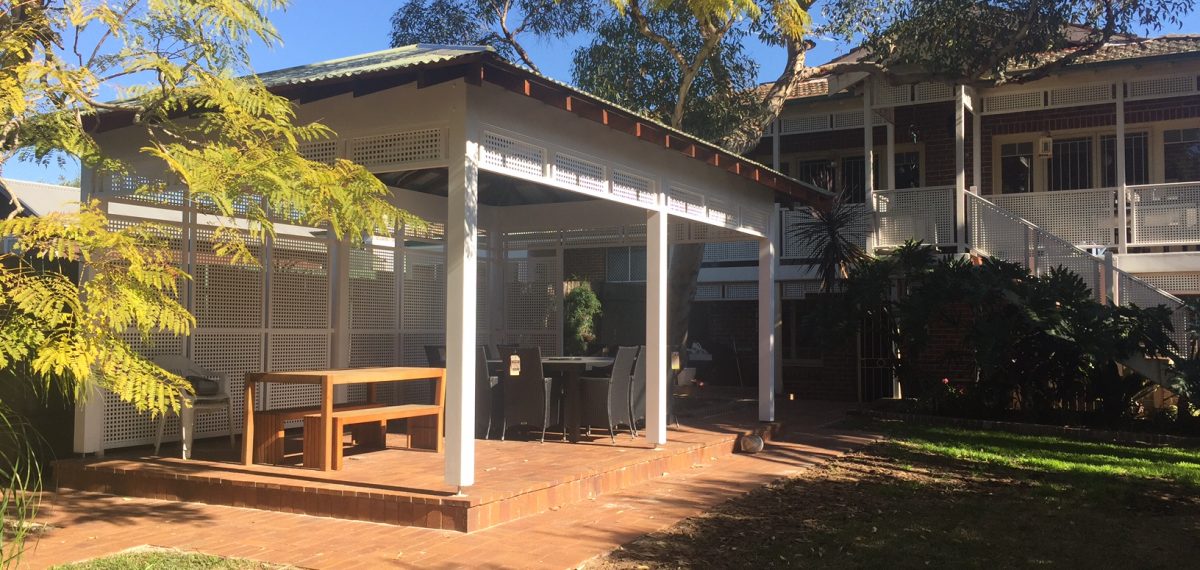 Achieve perfect privacy with perforated metal screening
Increased privacy is usually high on the home renovation wish-list. And this is when residential perforated metal really shines. When specified as privacy screening, perforated metal retains the light and outgoing views for occupants without compromising the look and feel of a property or outdoor space.
At Ma House, a single family home in Israel, Pitsou Kedem Architects used perforated metal to create a real wow-factor whilst protecting the privacy of the property's residents at the same time. The white aluminium screens in front of the concrete exterior create a layered private space that includes water features and places to sit and reflect.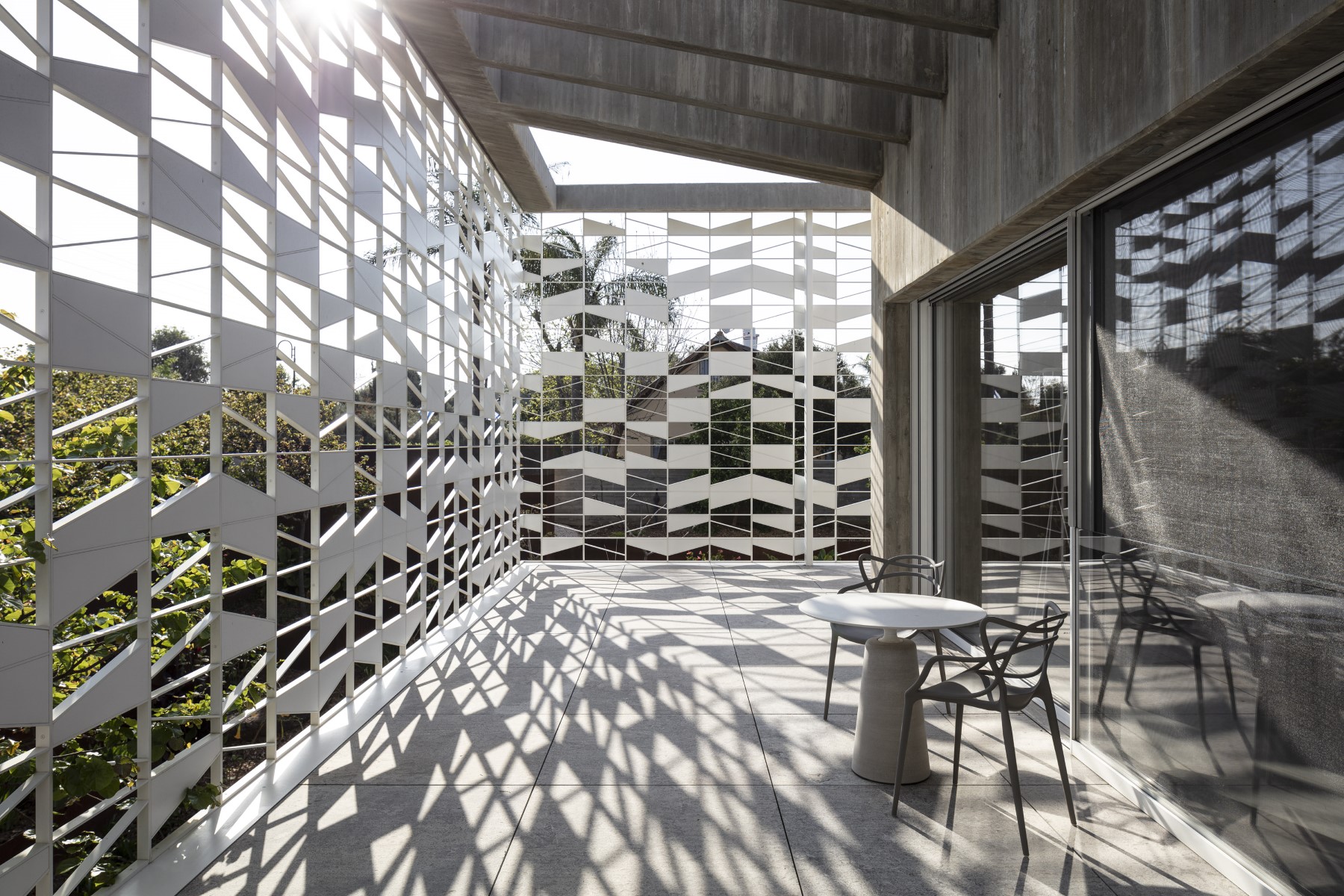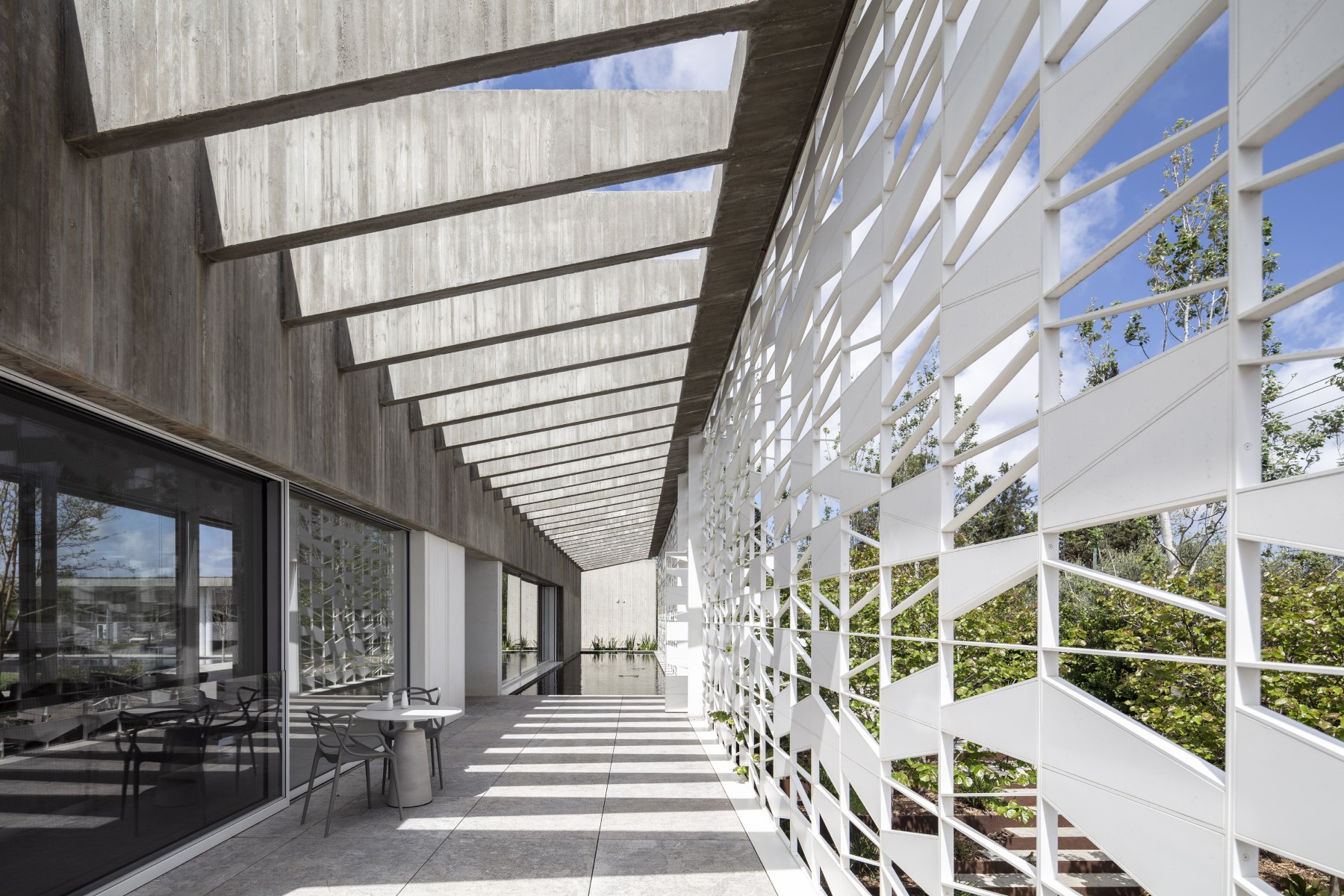 Images sourced from Pitsou Kedem Architects
Create kerb appeal with a perforated metal facade
A perforated metal facade gives a property real front. Take a look at the big impact KC Studio made on this tiny narrow house in Taipei, Taiwan.
Just 3.7m wide, the property's perforated metal facade meets the homeowner's request for more light into the property but not at the expense of privacy or security.
By updating the 50-year old, three-storey house with a new facade, natural daylight is maximised without compromising other factors, which were key considerations given the home's location near to night markets and tourist attractions.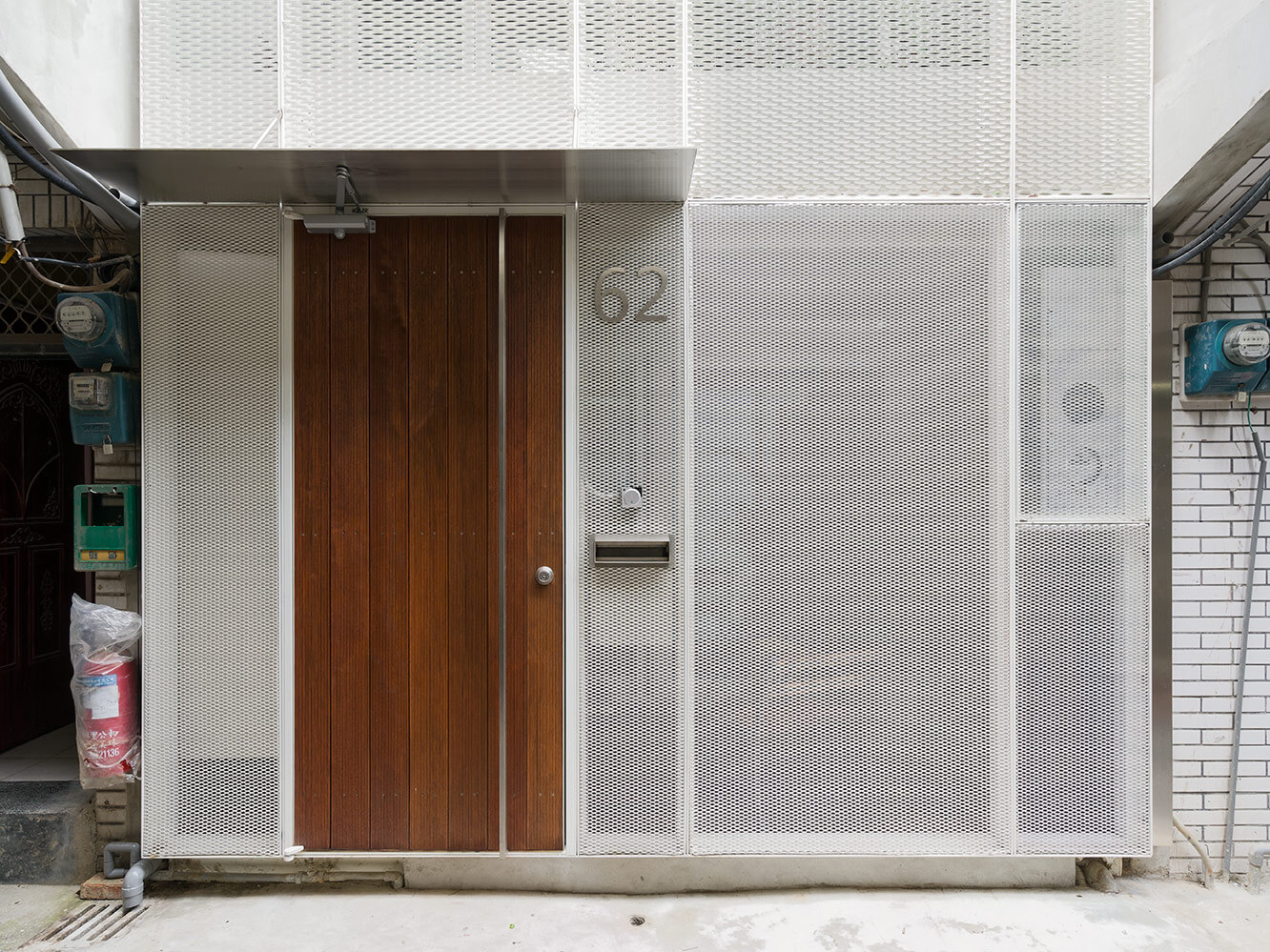 Images sourced from KC Studio
Residential perforated metal: Arrow Metal expertise
Talk to the Arrow Metal team to explore using perforated metal for your next residential project on (02) 9748 2200 or send us an online enquiry. We can perforate metal in any custom design and have a wide range of in-stock, popular profiles ready to ship to anywhere in Australia. Choose from a range of perforated metal finishes including colour, metallic effects or durable coatings to suit your budget.
Posted: July 1, 2019
---