About this project
Residents at a new luxury assisted living complex in Camden are living the high life, in contemporary apartments and grounds that feature bespoke leaf design perforated panels made by Arrow Metal.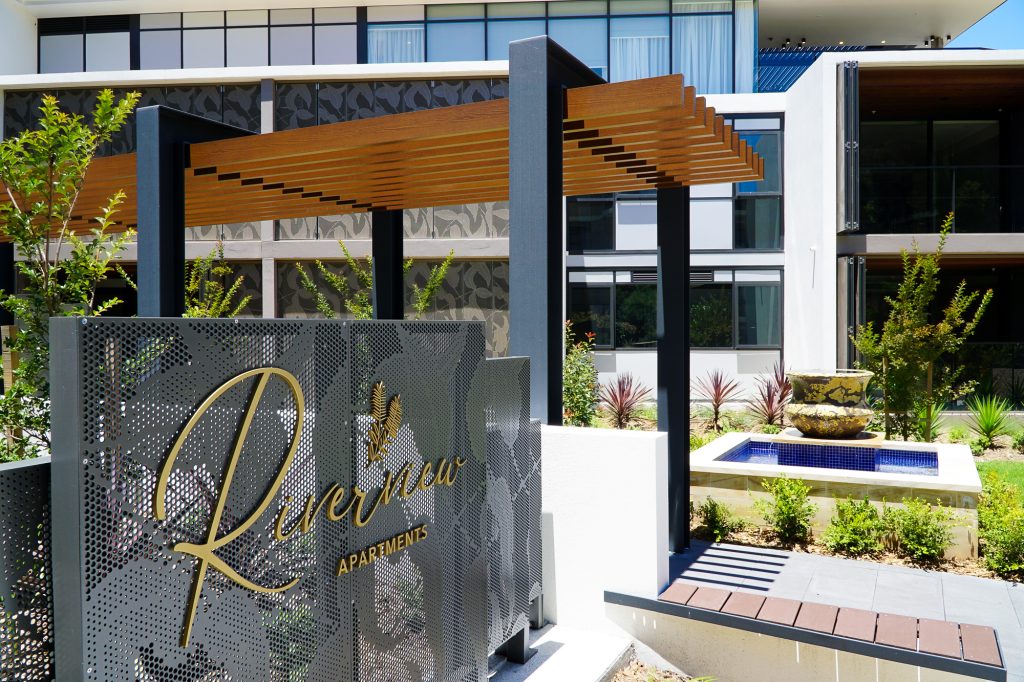 Installed as folding balcony screens, welcome signage and walkway panels, the nature-themed screens used throughout the prestigious Riverview development – the first of its kind in the Macarthur region – reflect its beautiful bushland surroundings and the modern resort lifestyle that awaits.
Making the
leaf design perforated panels
for Riverview at Carrington

Manufacturing the intricate leaf screens for the state-of-the-art senior living complex, which includes a rooftop terrace, concierge, dining room, and communal lounge, began with just a basic drawing.
The Arrow Metal team worked closely with the builders and architects to translate this into a workable eucalyptus leaf pattern, which would achieve all the necessary privacy, ventilation, light flow, and aesthetic requirements across the site.
CAD drawings were created to ensure precision perforation, considering each installation location, panel size, and function, from seamless and easy folding capability for the apartment balconies to branded entrance signage.
In total 325 panels were manufactured for the large-scale project in 3mm aluminium, creating a stunning, cohesive, and visually appealing scheme that elegantly matches Riverview's architecture and branding, whilst also adding a sense of serenity and nature to each apartment interior outlook.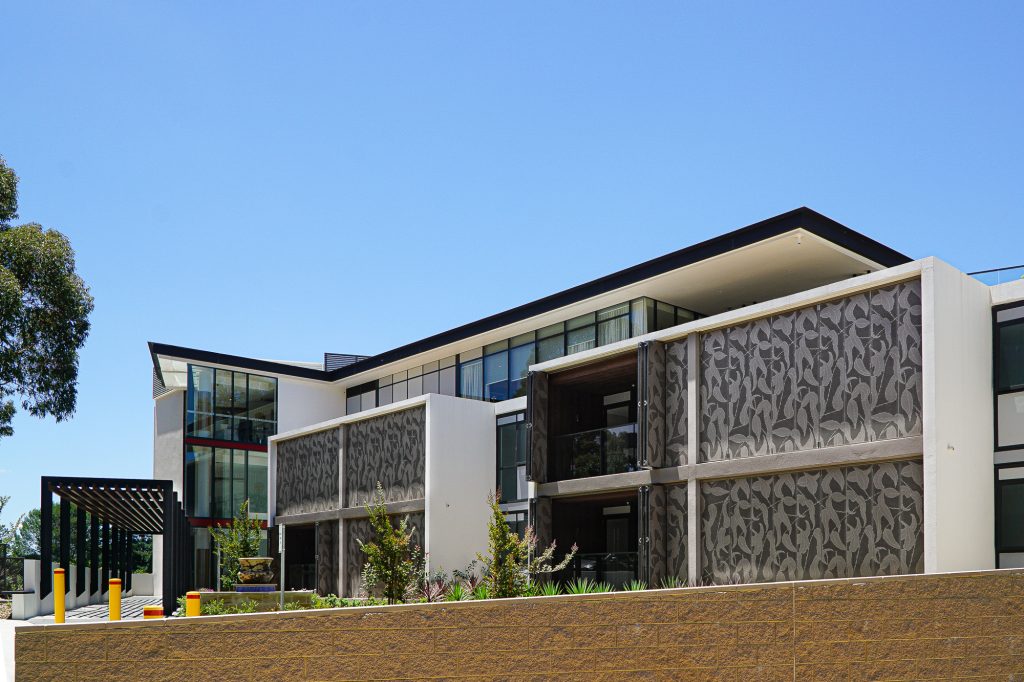 Riverview consists of 41 luxury apartments, together with shared communal spaces, landscaping, and community facilities.
Balancing independent living with a range of health and care services, Riverview is part of the not-for-profit Carrington Care estate, which offers a variety of senior living solutions to suit all ages and care needs.
Leaf design perforated panels
: Residential development perforated metal expertise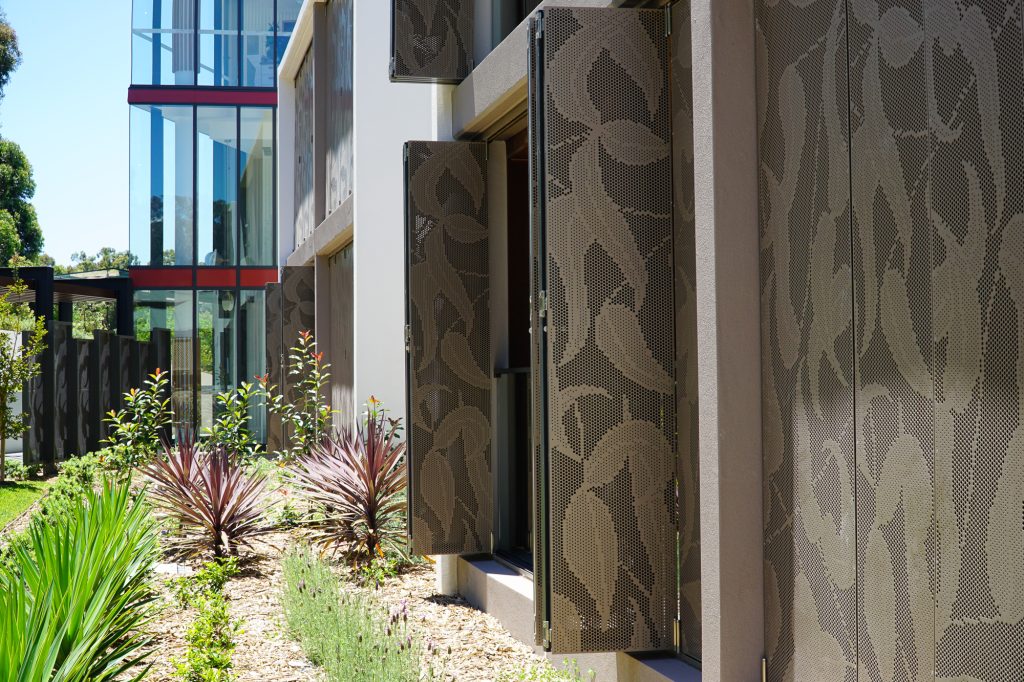 Riverview at Carrington is the latest project to showcase our customised perforated metal capabilities and design options for all types of property developments, from large-scale apartments to boutique residences.
Explore the poetry-themed facade and artwork we manufactured for the Cowper Street apartments in Granville, a wave design for a unit block in Brighton-le-Sands, and Infinity apartments' perforated folding facade.
To work with us for your property projects, call our team on (02) 9748 2200 or contact us online here.
---
---
You can also browse through our Project gallery.