Perforated metal for transport projects
Perforated metal for transport is just the ticket to help people on their way safely and with style. A key feature of most modern and dynamic transport terminals, perforated metal is the reliable route for many architects and designers for guaranteed project success.
Perforated metal for transport projects is often used as:
Balustrade for passenger safety: Sturdy, strong and durable, perforated metal balustrade is the perfect solution for passenger safety and accessibility. The choice of perforated metal material and finish ensures the balustrade can be customised to withstand the harshest weather conditions including marine harbour environments. Take a look at the custom perforated metal balustrade and screens Arrow Metal produced for Brisbane ferry terminal network.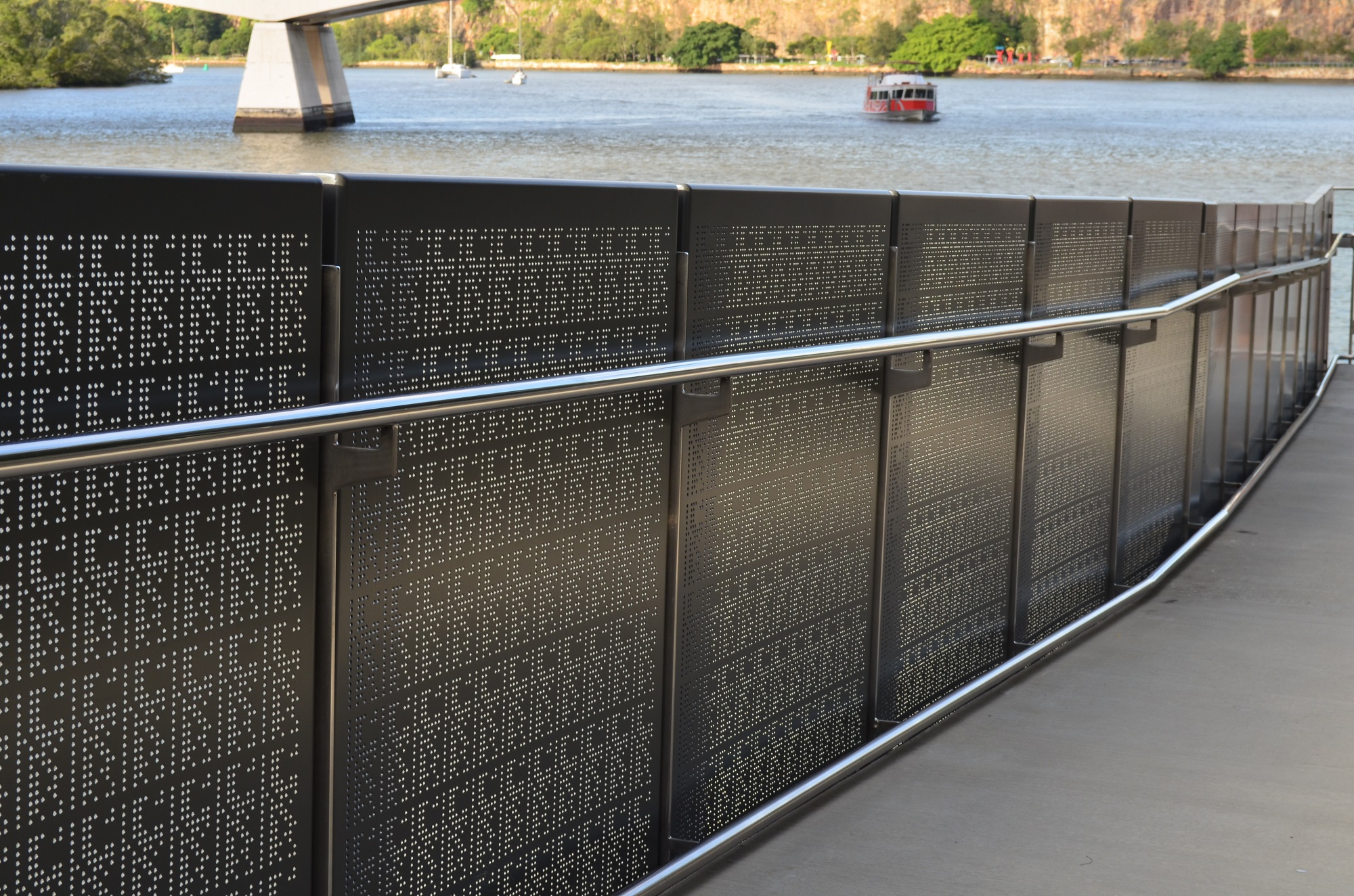 Ceiling panels for tunnels: Traversing through tunnels is often a necessary part of the journey and perforated metal is an illuminating way to keep pedestrians moving. Perforated metal ceiling panels allow light to shine whilst adding unique architectural style. The perforated metal ceiling panels we created for the Wynyard to Barangaroo walkway were designed to add a sense of flow.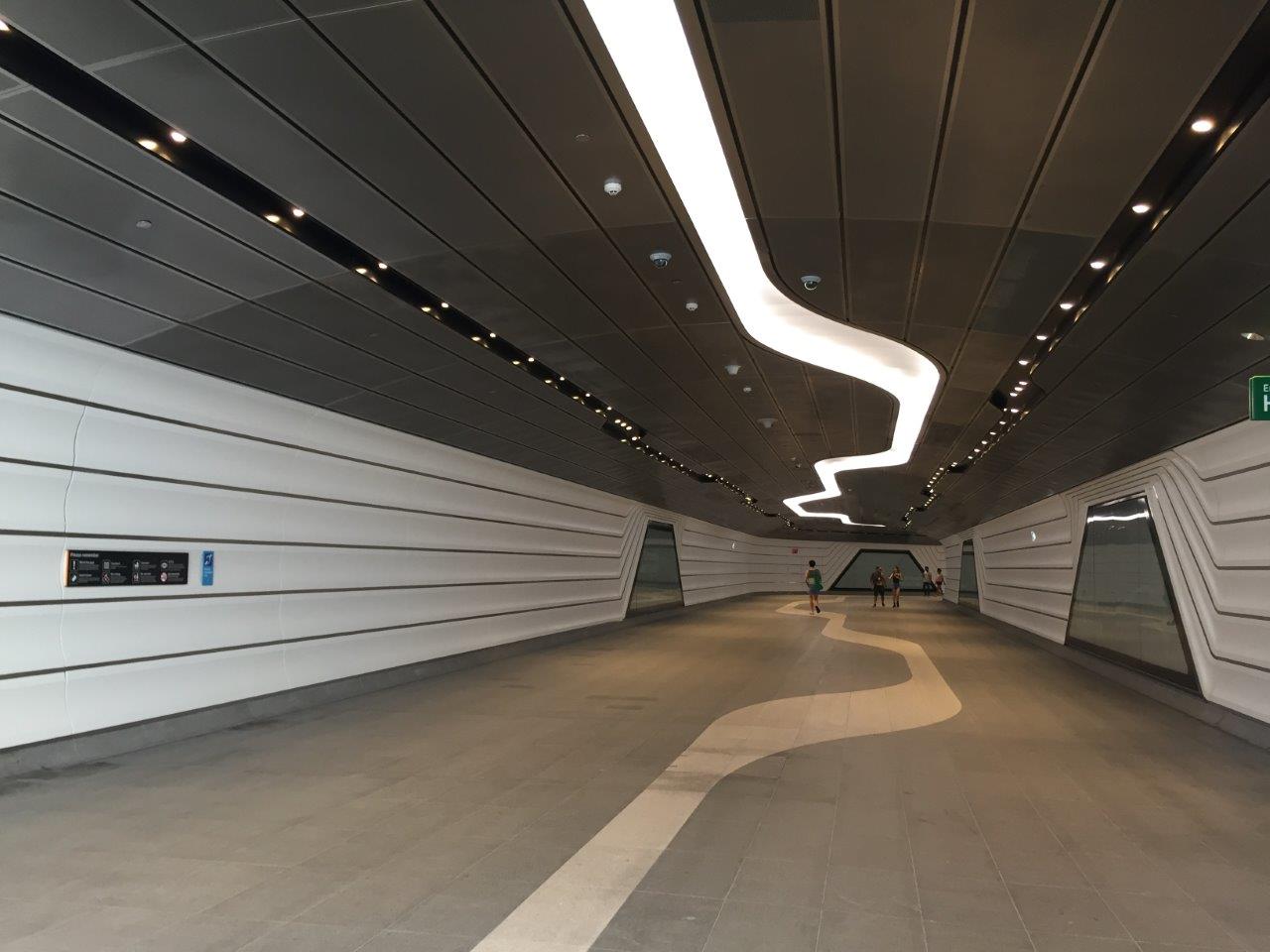 Footbridge and walkways: Custom perforated metal can give a functional footbridge a real wow factor. The architecturally-designed panels Arrow Metal perforated for Oatley train station's new 50m footbridge are a first-class example. Open perforations on the side panels allow light to stream through whilst smaller perforations on the roof shield passengers in bad weather.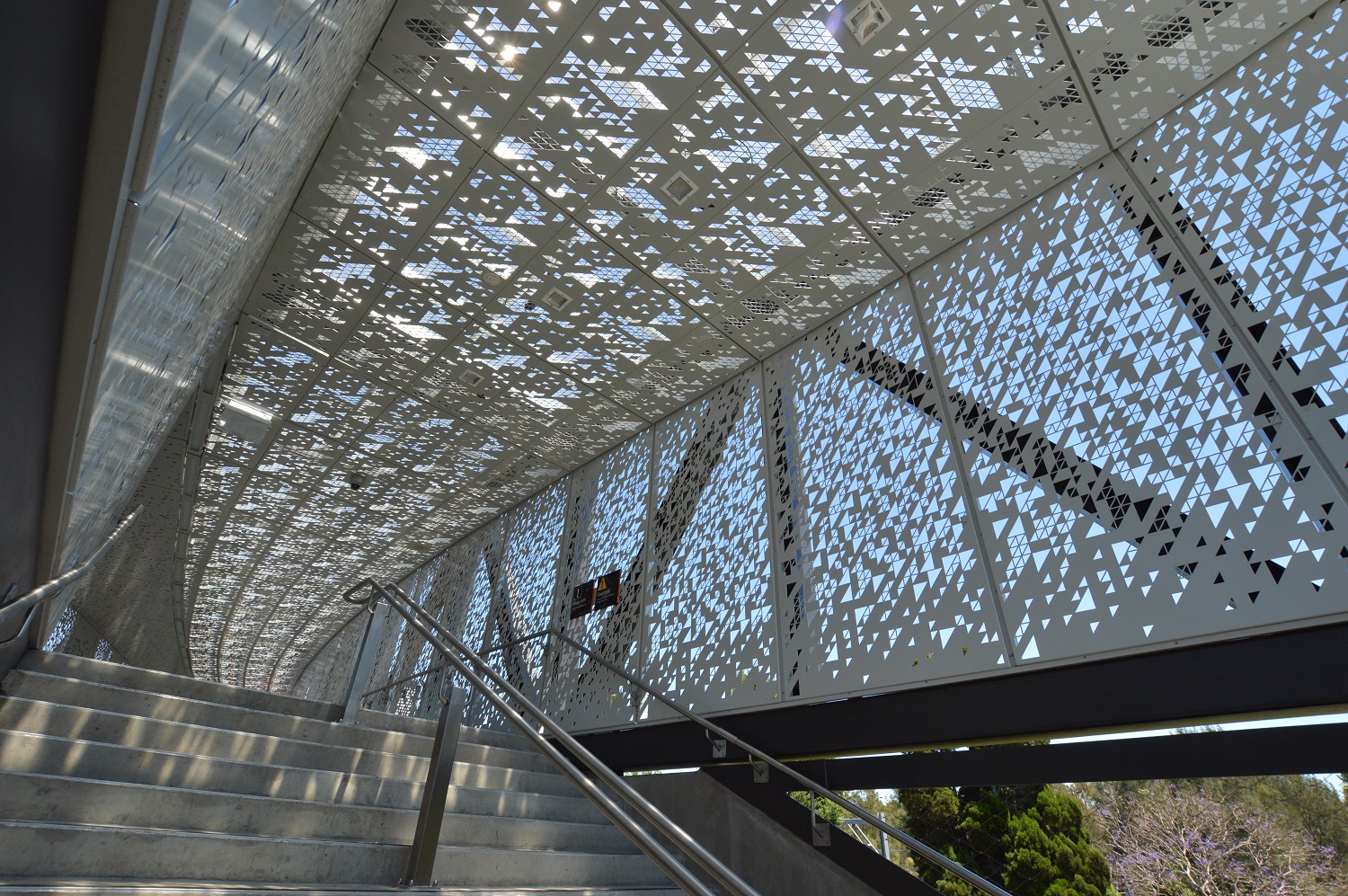 Benefits of perforated metal for transport
Products have to perform when specified for transport projects – passenger safety depends on it. In the right profile and perforation, perforated metal exceeds the demands of even the busiest transport hub.
But functionality doesn't have to sacrifice style. Here's why it's also the material of choice for transport projects of all sizes:
Customisation options: We can perforate metal in almost any design using our state-of-the-art tooling. From complex geometric patterns to architectural shapes, CAD drawing ensures precise perforations and a perfect fit.
Choice of finish: Add solid colour, metallic effects or guarantee durability and longevity with different finishes.
Arrow Metal: Cost-effective transport project solutions
Speak to the Arrow Metal team for expert advice when using perforated metal for transport projects. We'll recommend the most cost-effective solution that keeps your budget and your project on track. Call us on (02) 9748 2200 or send us an online enquiry.
Posted: March 20, 2018
---