Perforated metal skin is a building transformer
How can one material take a building from ordinary to extraordinary? A perforated metal skin is an architectural transformer that can instantly and radically change a building's form and shape.
Take a look at these incredible before and after projects to see how a perforated metal skin has shape-shifted these structures:
Oatley Train Station, New South Wales
Oatley Train Station might be of heritage significance but that hasn't stopped it making tracks into modern architectural design.
A new 50m footbridge was installed as part of the station's $23m redevelopment under the NSW Government Transport Access Program, using custom perforated metal panels made by Arrow Metal.
Each panel of the unique and striking walkway required its own CAD drawing due to the intricate and complex triangular pattern specified by the architect.
The new footbridge has not only transformed the station's appearance, but how people reach the platforms, improving safety, security and accessibility.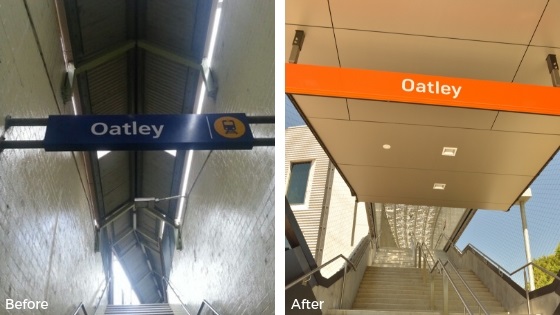 Blacktown Tennis Centre, New South Wales
A perforated metal skin has served to be the perfect makeover for this tennis complex in Blacktown. Manufactured by Arrow Metal, the red perforated metal facade features a sports-themed illustration to motivate and inspire players.
The perforated panels are also used inside the tennis centre, creating an energetic and confident environment when hosting major regional tennis tournaments.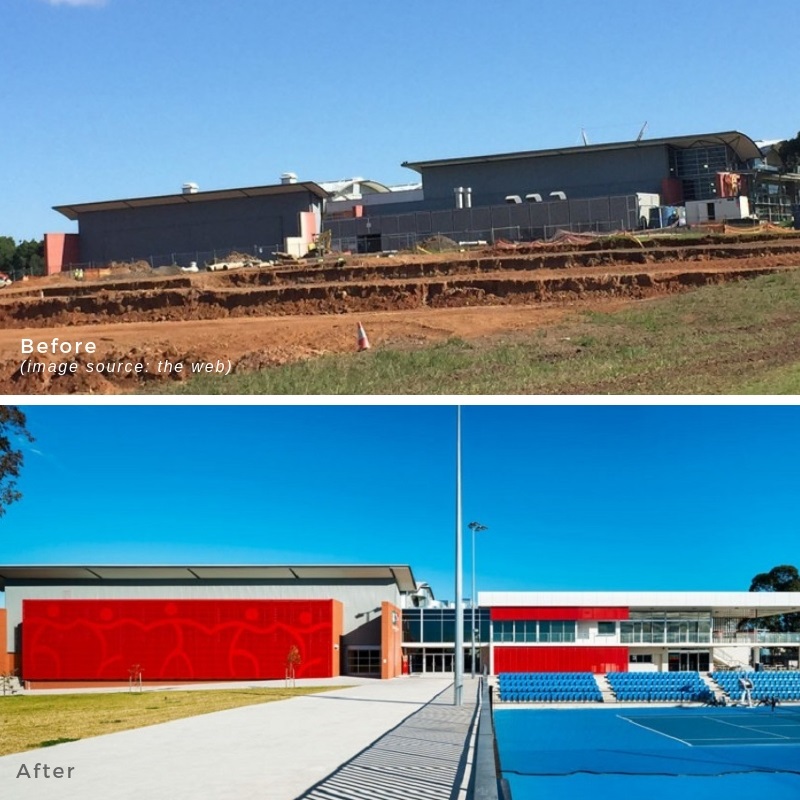 Harris Park Railway Station, Sydney
Another train station upgrade as part of the NSW Government Transport Access Program, Harris Park's new look is just the ticket.
Arrow Metal supplied the perforated metal skin for the enclosed passenger walkway, tooled using a futuristic geometric pattern. A focal point of the station, the light effects are enhanced by coloured pillars.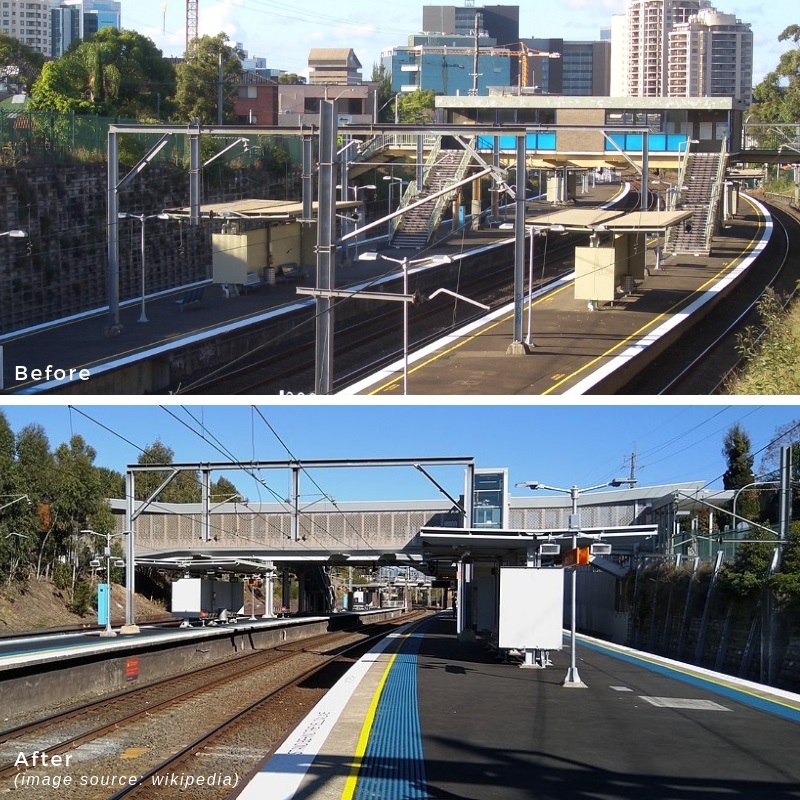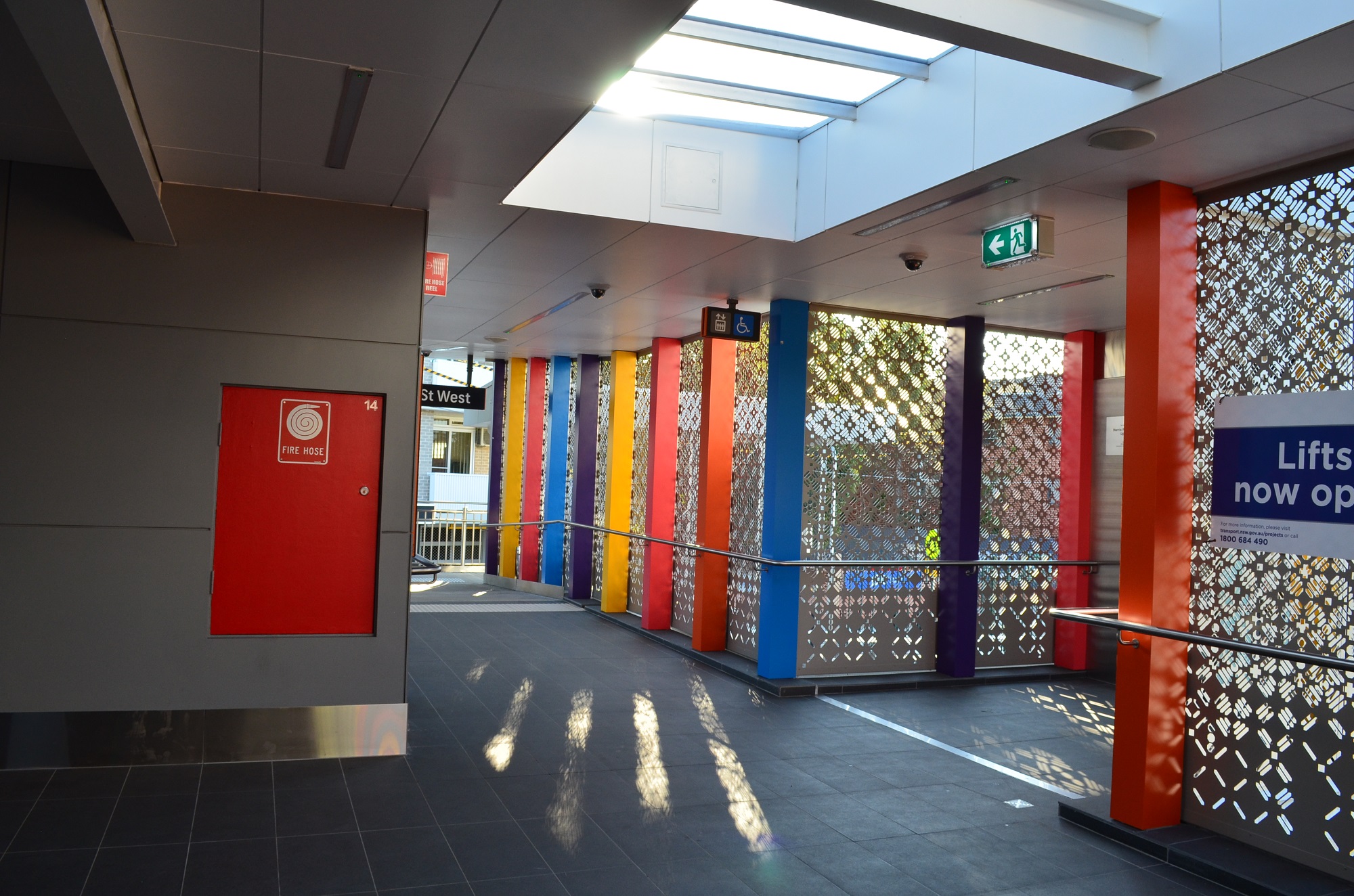 Infinity Apartments, Canterbury
Street appeal has reached new heights at this apartment block in Canterbury. The perforated metal shutters, manufactured by Arrow Metal, don't just renovate the building but give residents privacy whilst maintaining the Cooks River views through the floor to ceiling windows.
Because of the building's semi-circular shape, the 500 perforated metal panels required unique folding, with some folded flat, others in a zig-zag design and some featuring a combination of both.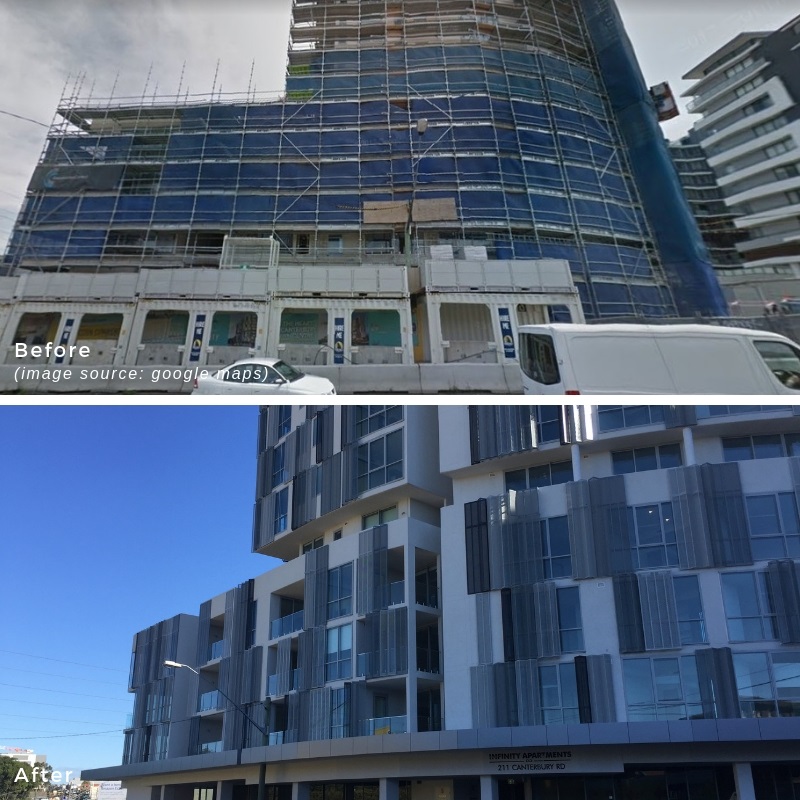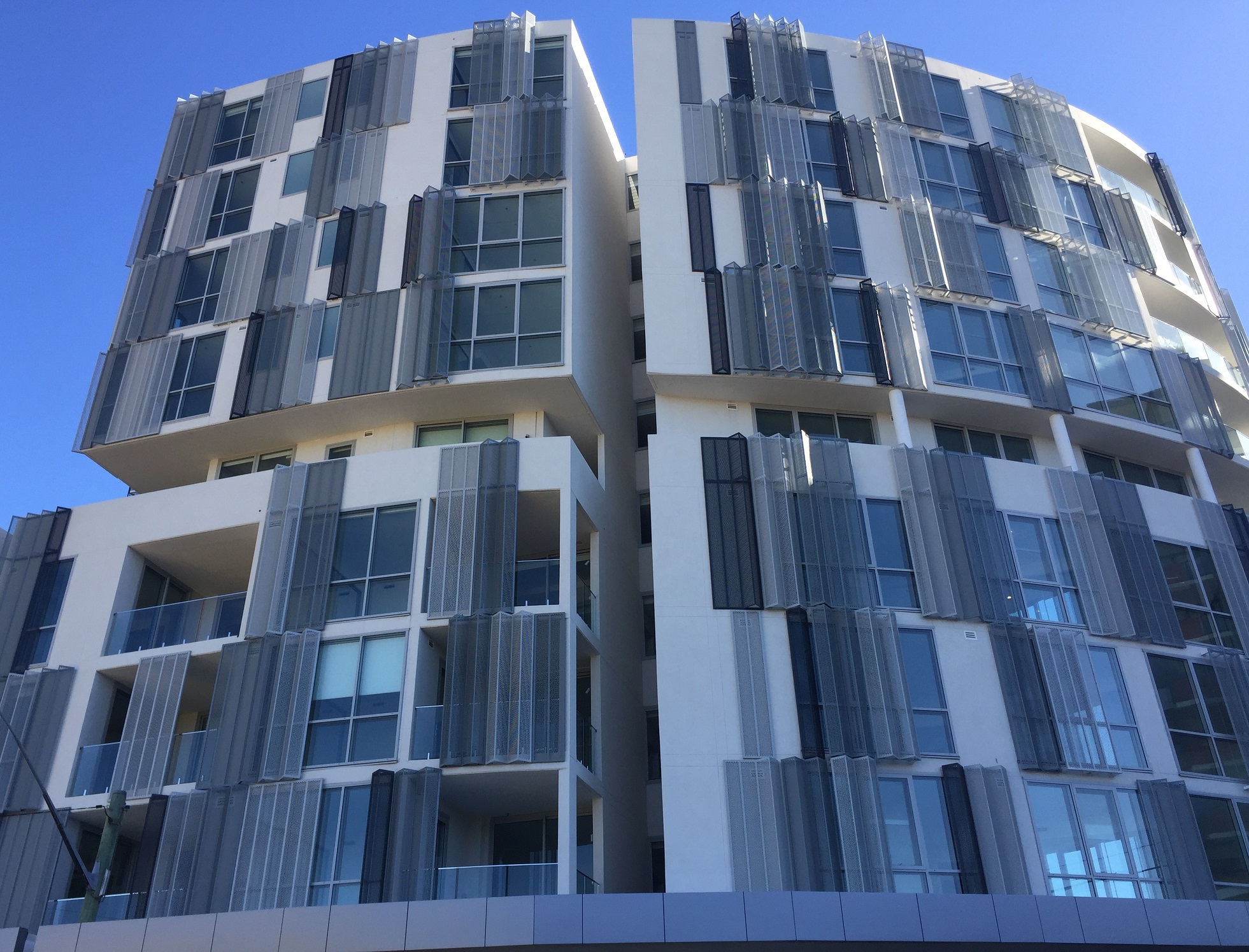 Dream Downtown Hotel, New York
A shining perforated metal skin is an instant way to upgrade. Handel Architects converted an iconic office building into what has become one of the city's most recognisable hotel landmarks.
The building's original porthole windows have been reinterpreted as a perforated facade, using a two-layer skin of stainless steel. Especially effective at night, the holes also feature throughout the interior, casting soothing patterns and shadows on surfaces.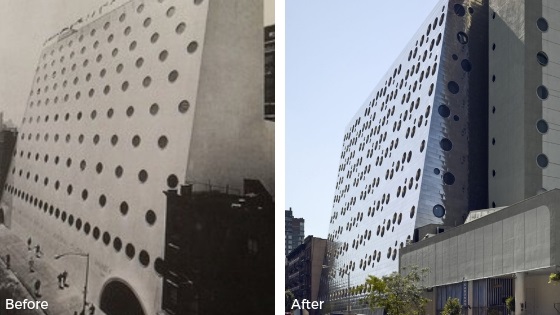 Images sourced from Handel Architects c
Al Thumama Stadium, Qatar
Metal is the perfect match for this impressive stadium for the 2022 World Cup. Inspired by the gahfiya, a traditional woven cap for men, a perforated metal skin will recreate the lace-like weave.
Designed by Arab Engineering Bureau (AEB), the 40,000-seat Al Thumama stadium is located near to Hamad International Airport, giving visitors an unforgettable view from the air and the ground. Work is now starting on the stadium's upper tiers, and although it's not complete it has already won an award, securing the prestigious MIPIM / The Architectural Review Future Project Award in 2018.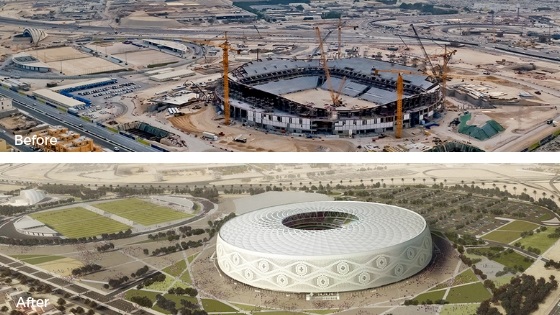 Images sourced from Supreme Committee for Delivery and Legacy
Education City Stadium, Qatar
There is no substitute for metal to create the sustainable skin of this Qatar 2022 World Cup stadium. Designed by FIA Fenwick Iribarren Architects, Education City Stadium's triangular, diamond-shaped perforated metal facade is inspired by Islamic architecture.
Currently being built using green construction practices and environmentally-friendly initiatives to minimise carbon footprint, it has already scored a top green goal as the first venue in the world to win provisional 5-star certification from the Global Sustainability Assessment System (GSAS).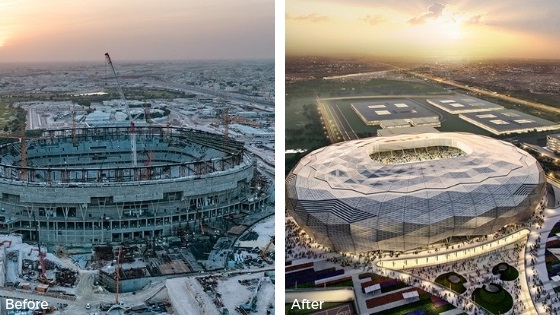 Images sourced from Supreme Committee for Delivery and Legacy
Perforated metal expertise and advice
Browse Arrow Metal's project gallery to see more metal ideas. For custom perforated metal facades and project advice, talk to our expert team on (02) 9748 2200 or send us an online enquiry.
Posted: April 2, 2019
---