Perforated metal privacy screens: Tips and Ideas
How do you preserve privacy, yet still create a sense of transparency? Use perforated metal! Privacy screens are one of the most popular uses for perforated metal in interior and exterior residential and commercial architecture because they help to conceal, but don't cloak, for a light and airy feel. Perforated metal privacy screens are commonly used as a facade, landscape screening, internal room dividers, and decorative features.
Read on to find out more about how to choose the best patterns for perforated metal privacy screens, customisation options, and the special effects we can achieve at Arrow Metal for practical, high-end design privacy solutions.
Why use a perforated metal screen for privacy?
There are many reasons architects favour perforated metal for privacy screening:
Airflow and ventilation: The perforations in the panels maximise light flow and airflow into the space behind, without compromising privacy
Shading: Perforated metal privacy screens are great solar shade providers for apartments and homes, keeping occupants cool and reducing energy use
Decorative designs: Perforated metal design options are extensive and can be tailored to fit your project's exact requirements
Customisation: We can create completely customised perforated metal privacy screens for an individual and unique architectural feature, using any image – such as these residential privacy screens that feature a pattern based on a family photograph.
How to choose the best patterns for perforated metal privacy screens
The biggest factor to consider when you are planning your screening is how much privacy you need from your panels, as this will influence pattern choice and the openness of the design. For example, perforated metal privacy screens covering ground-floor windows usually require a much more 'closed' design than those of the upper floors.
But for all types of privacy patterns, you will see that factors such as hole size and open area percentage – which means the amount of area made up of holes in the panel – come into play.
Profiles that have small, closely-spaced round holes and a high open area percentage create a sheer, mesh-style effect that's very effective for privacy if you want transparency and light at the same time.
You can see a good example of this effect in the walkway project at Gosford Hospital, where privacy was essential for the hospital staff.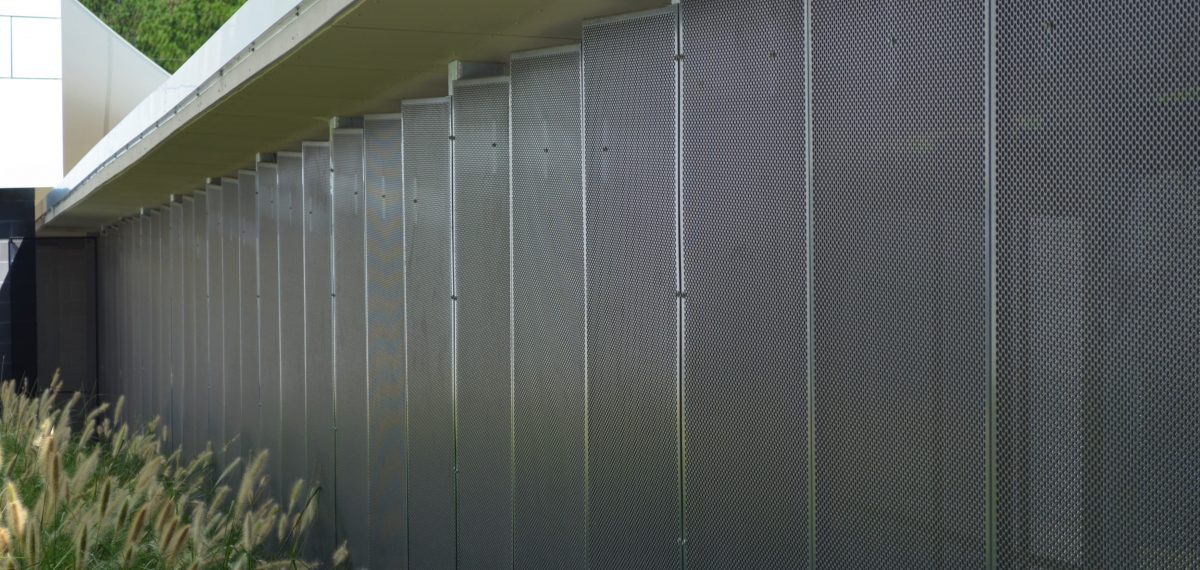 Whereas profiles featuring widely-spaced round holes and a low open area percentage have a much more solid result. You can see this in the fence panels we made for a property project in Paddington.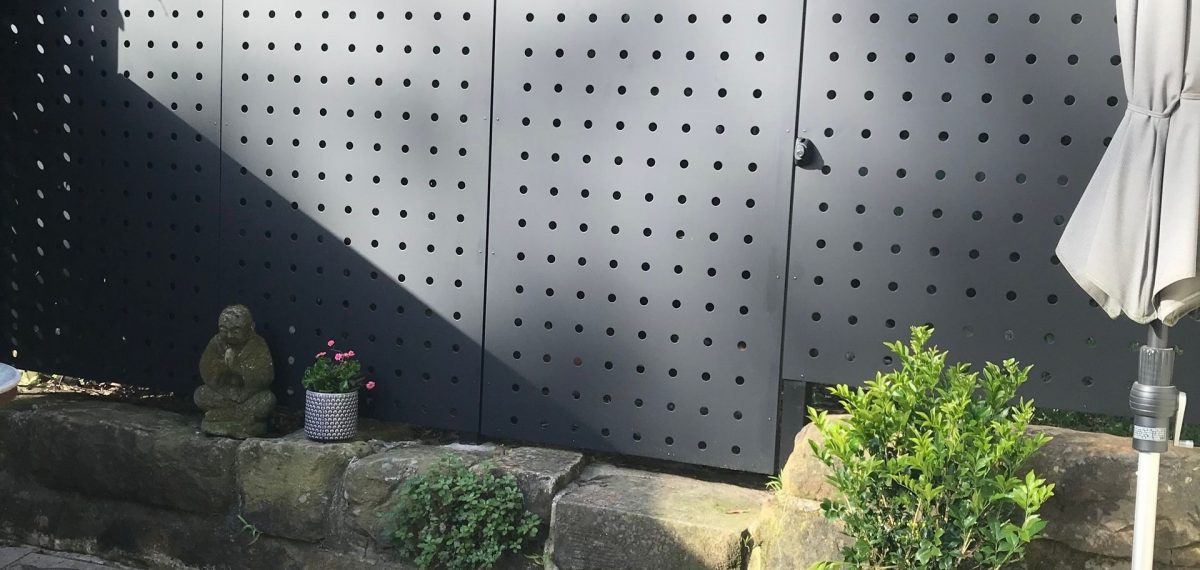 Talk to our team about your privacy requirements in the first instance, and we will identify suitable patterns that meet performance and privacy requirements.
Perforated metal privacy screen customisation options: Colours, finishes, effects, and folding
When you order your perforated metal privacy screens from Arrow Metal, you have a choice of additional customisation options to add a unique touch:
Colours: Make a bold impact with your privacy screens and finish them off in colourful style. You can choose from strong, long-lasting powder-coated colours or additional durable finishes if your installation has specific environmental factors to consider.
Special effects: We can add special effects to the metal, such as metallic coatings, which give a luxury look without the high cost. Metallic coatings are especially popular for interior perforated metal privacy screens, as room dividers in open-plan spaces.
Folding and bending: Privacy screens that fold up are great for building facades and window coverings, as occupants can move and adapt the screens to suit. You can see this in action at Infinity Apartments in Canterbury. The floor-to-ceiling windows maximised views but presented privacy challenges. The solution was a foldable, metal shutter facade, which required unique folding for almost every panel by our expert team.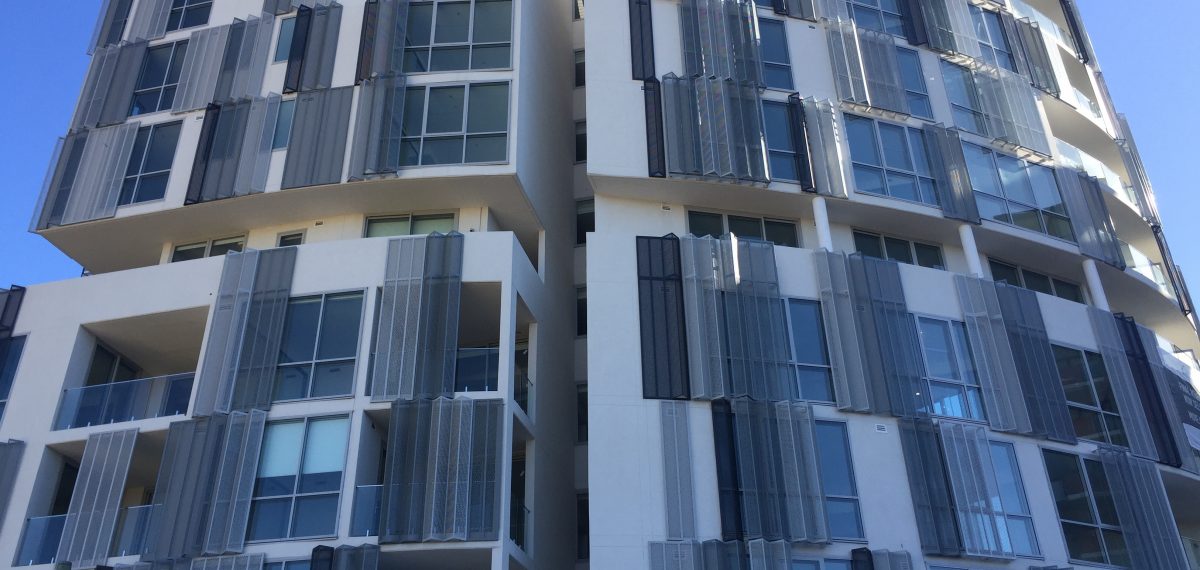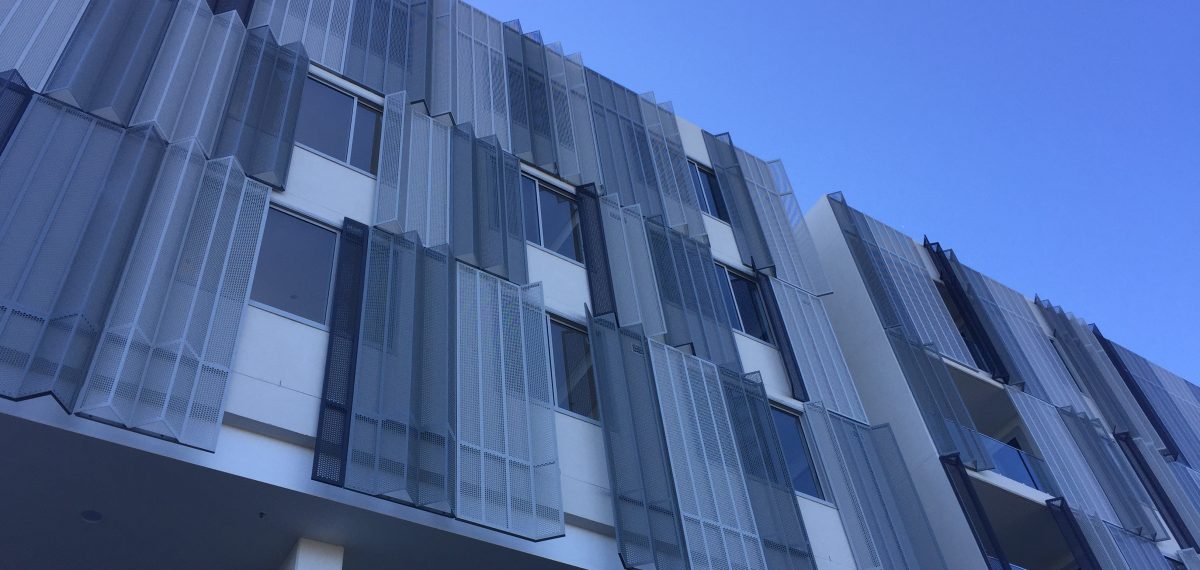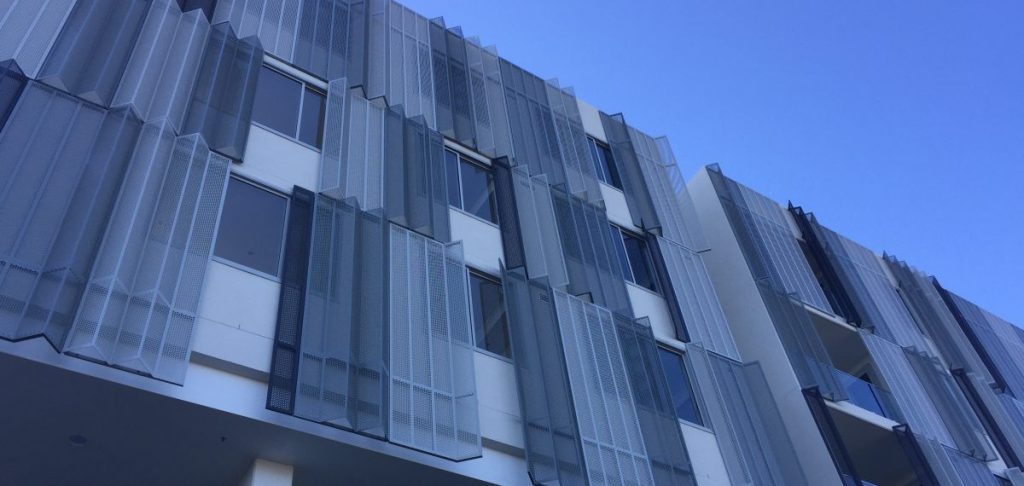 You can learn more about the different types of finishes in our blog here.
Perforated metal privacy screens: Customise and order your panels with Arrow Metal
Call our team on (02) 9748 2200 to chat through your privacy screening project requirements and design ideas. You can also make an online enquiry here. We have a range of popular panel profiles in stock ready-to-ship for quick delivery, together with made-to-order designs and bespoke design solutions for all types of privacy installations.
Posted: July 13, 2021
---