Perforated metal pattern: Unusual Shape Ideas
The practice of perforating metal has been around for over 150 years. But what began as a single hole perforated metal pattern that was punched by hand has evolved into the weird and wonderful.
Thanks to advances in technology and trends, now almost anything is possible using sophisticated CAD drawing and modern tooling machinery.
Crystal shapes, crosses, squares and hexagons create a unique combination, whilst a 'basic' in-stock range of perforated metal is actually anything but, including round-end rectangle and geometric shapes.
Here are some of the most unusual perforated metal pattern shapes available and inspirational ideas of how they can be used:
Combination pattern
The spectacular sequence of shapes punched into each panel for Harris Park train station's new footbridge was created using Arrow Metal's latest machinery.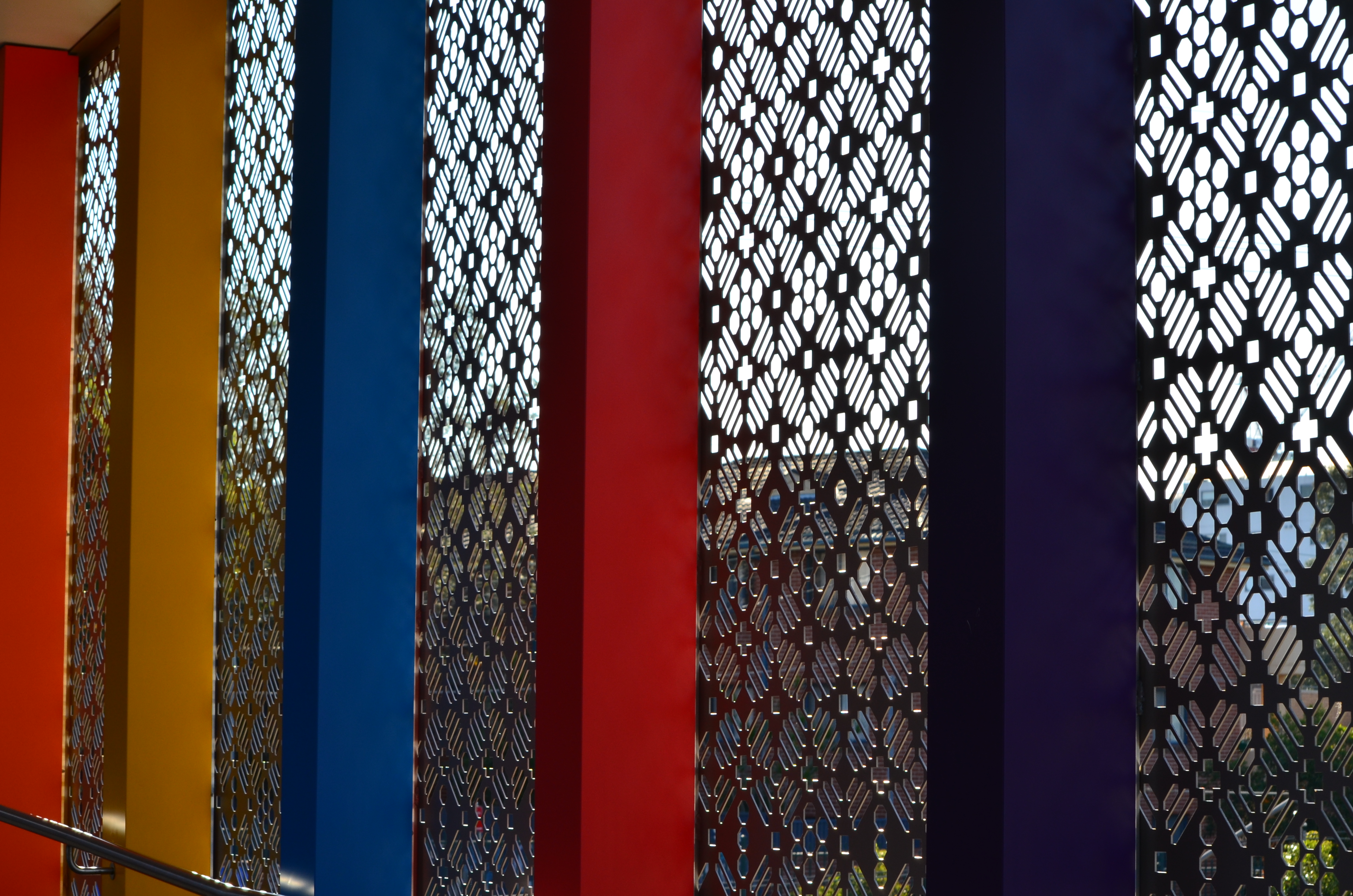 Capable of perforating all these different shapes in a single sheet, this blended perforated metal pattern creates an incredible visual effect, especially when combined with the colourful interior columns.
Our new machinery means you can achieve different shape groupings in a single sheet, instead of the same repetitive perforation shape.
Hexagon pattern
Hexagon honeycomb shapes have been creating a real buzz in metal trends for a while now. Architects HOK even covered this towering hotel in Beijing in the distinctive pattern, creating a steel honeycomb facade which is lit by LED lights for a shimmering nightlight show.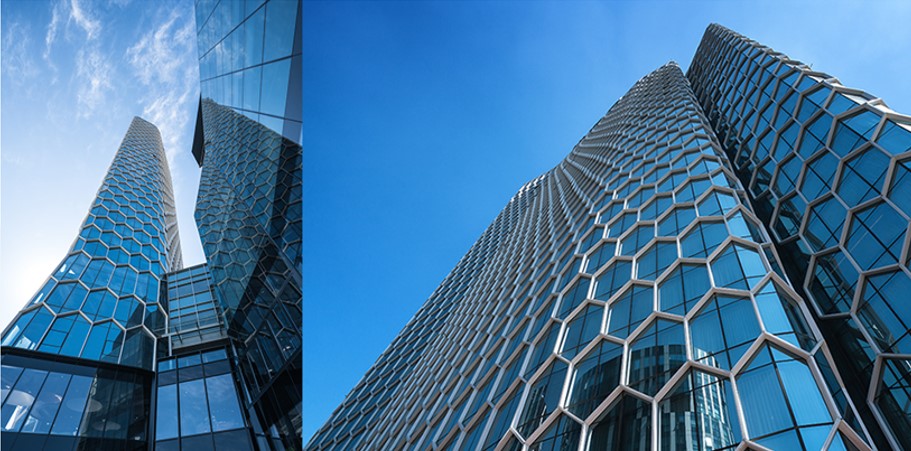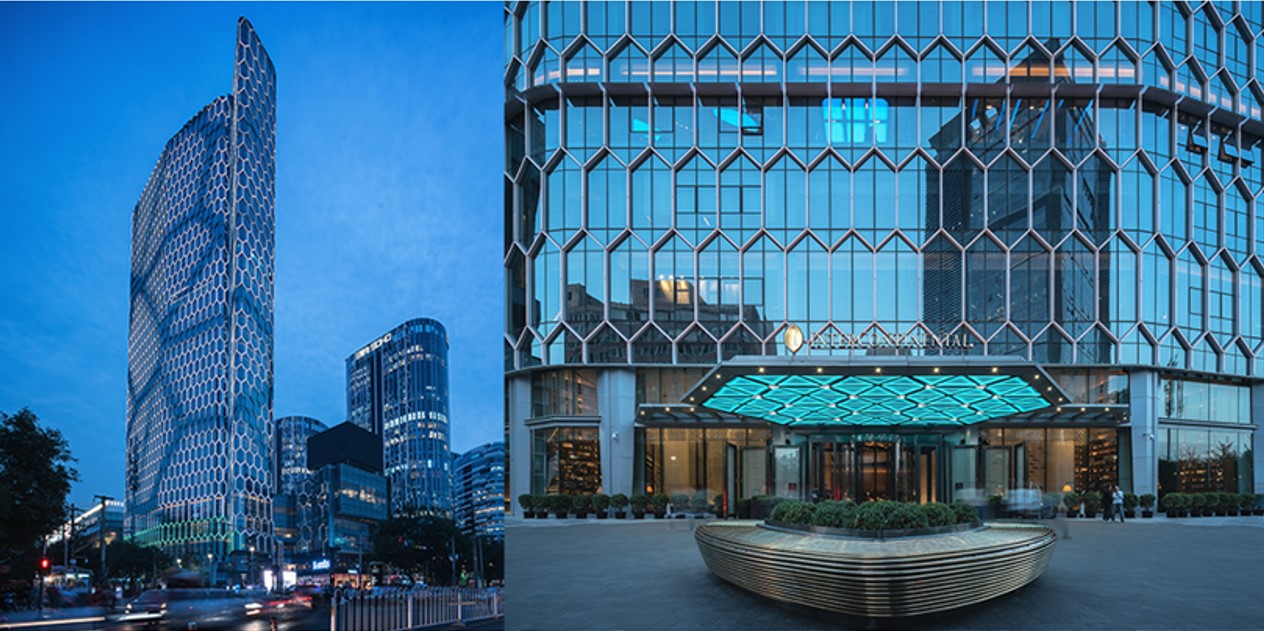 Images sourced from  Architects HOK
We created a custom hexagon pattern for the metal panels at Cranebrook Shopping Centre, exactly to the architect's specifications which required a specific open area percentage. If you do not have the budget for custom honeycomb patterns, the hexagon shape is actually a 'standard' perforated metal pattern, available in 10mm or 28mm dimension.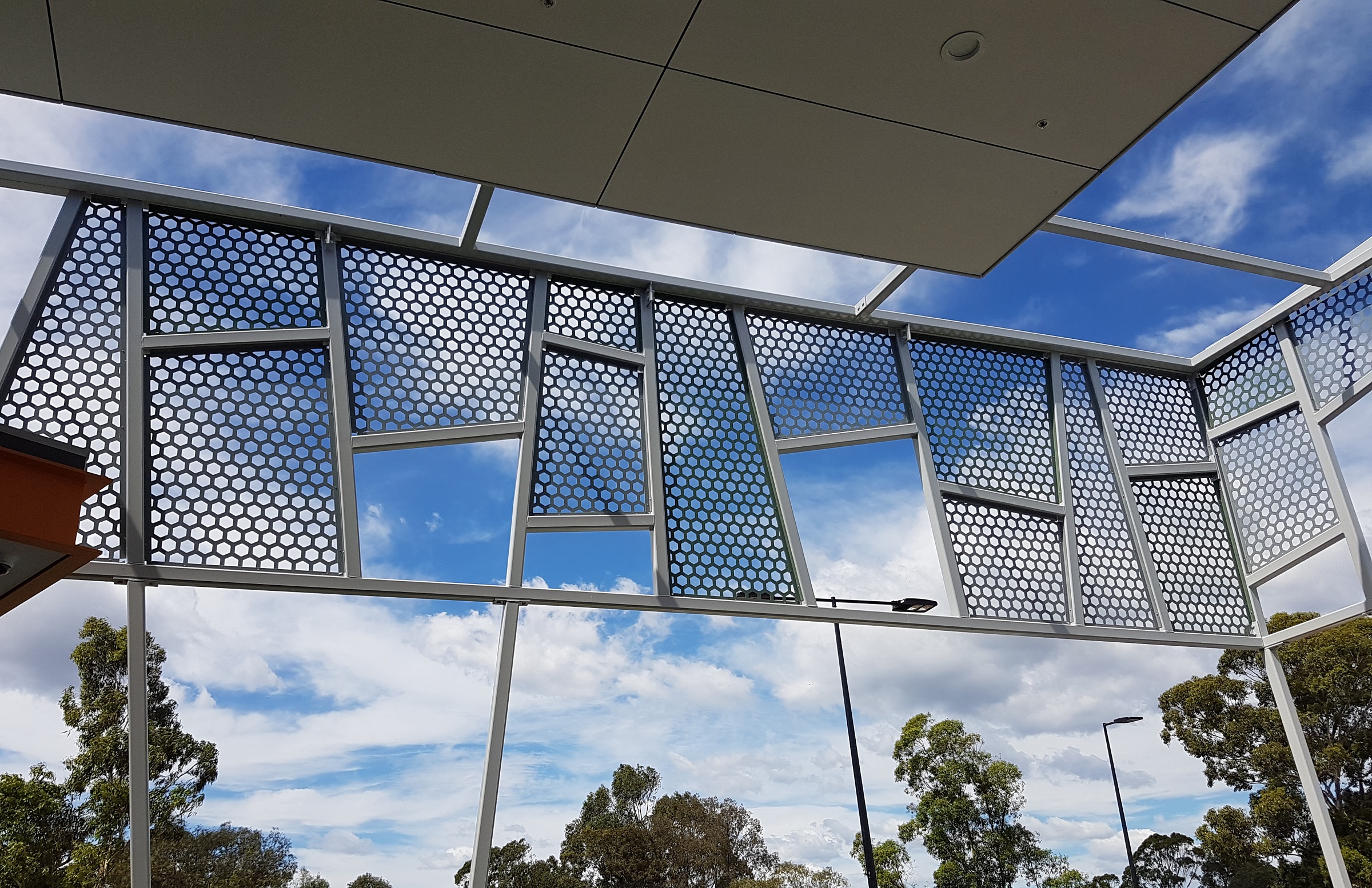 This pretty starburst-inspired perforated metal pattern is the perfect combination of elegance and femininity. It was created by Arrow Metal for display stands to showcase the Pandora DO jewellery range. The intricate and delicate pattern might seem complex but look closely and you can see it is actually a series of triangles, squares and solid circles.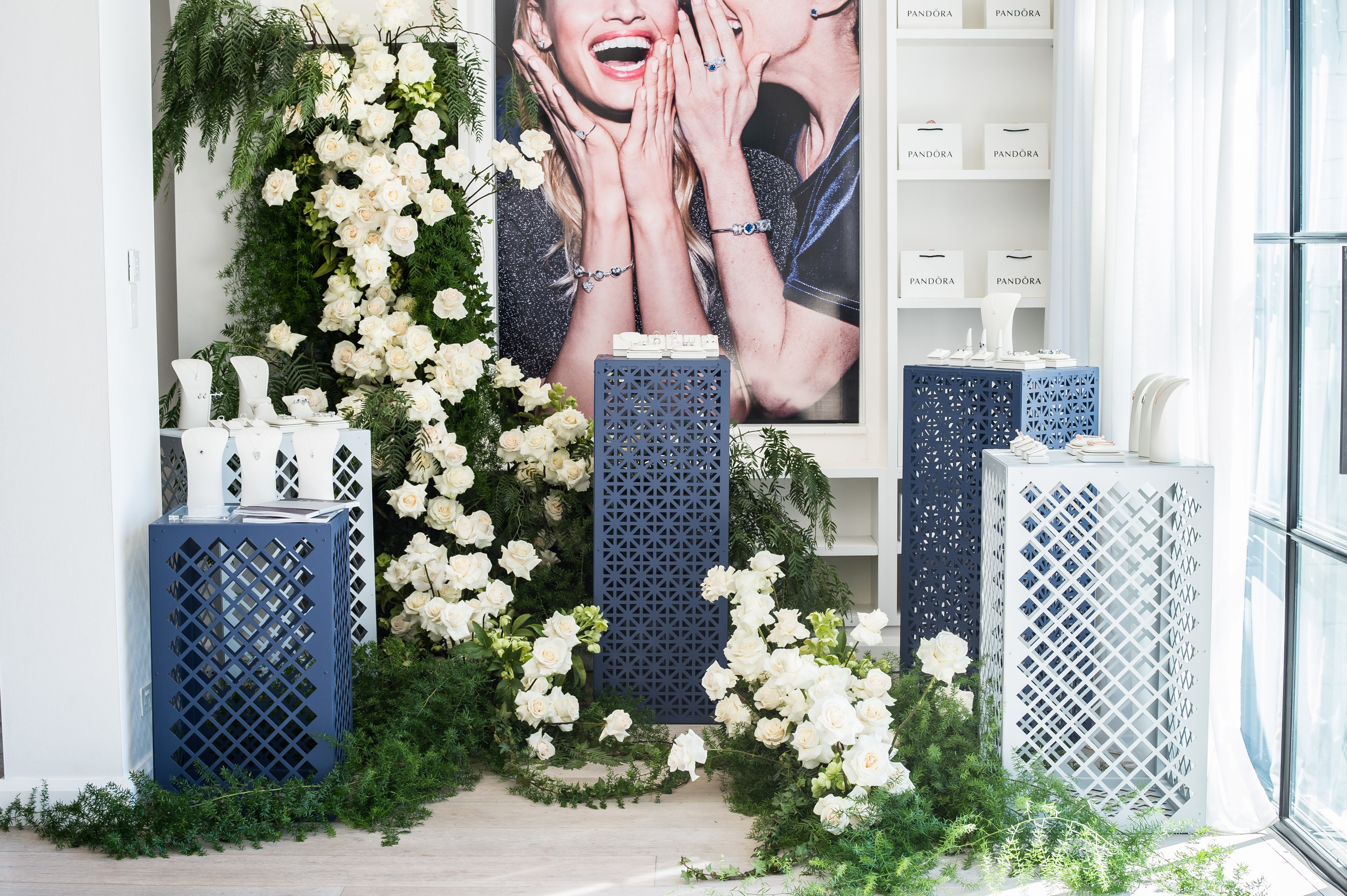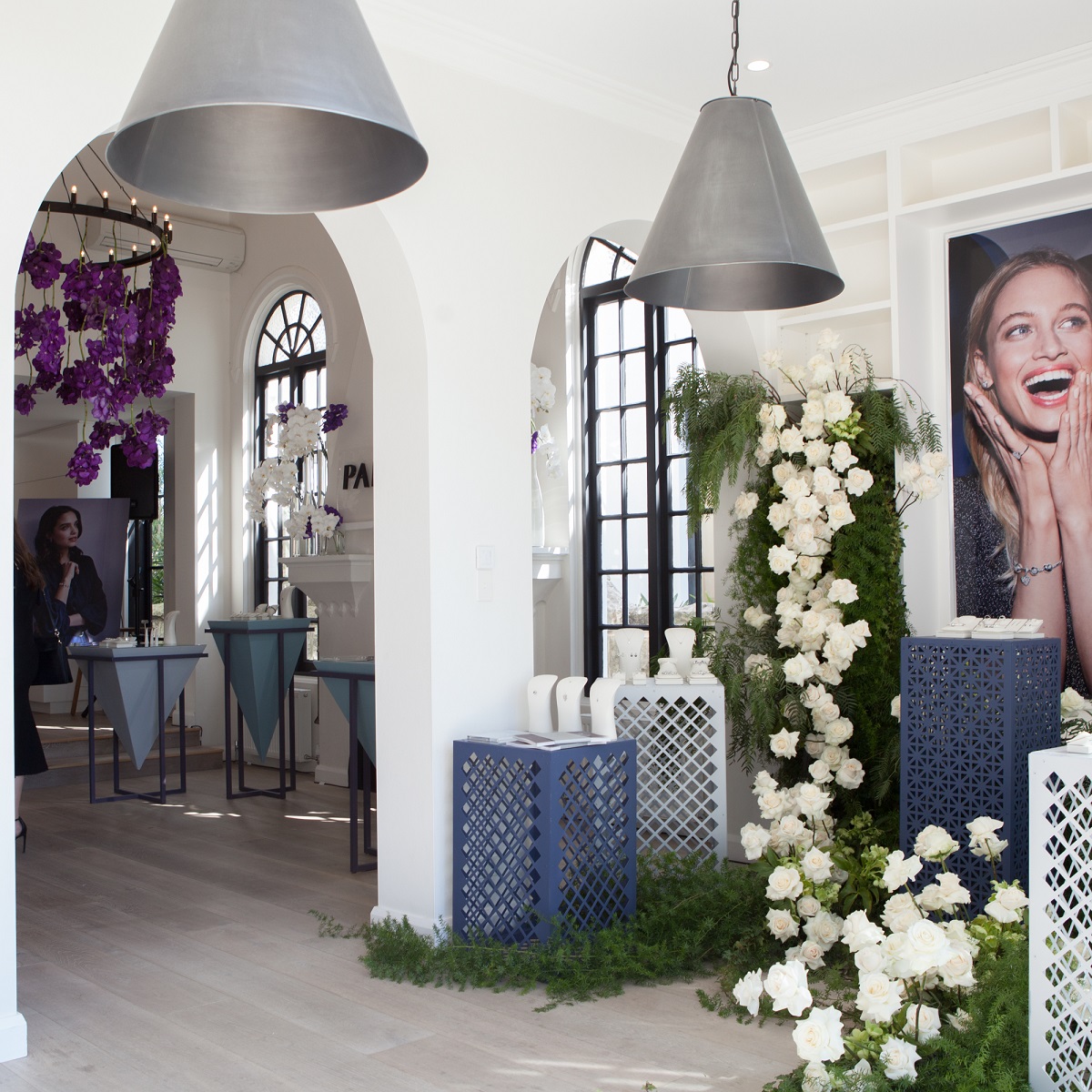 Triangle pattern
Triangles are on-point in the trends especially when you add in some shape variety. The architecturally-designed panels for Oatley Station Footbridge are a great example. Expertly perforated by Arrow Metal, the different styles and sizes of triangle create an eye-catching effect.
A similar style can be seen at this restaurant in Cleveland, USA. Created by architects Robert Maschke, Arcadian Food & Drink features a triangle perforated facade, a pattern that is continued inside on interior balustrade and walls.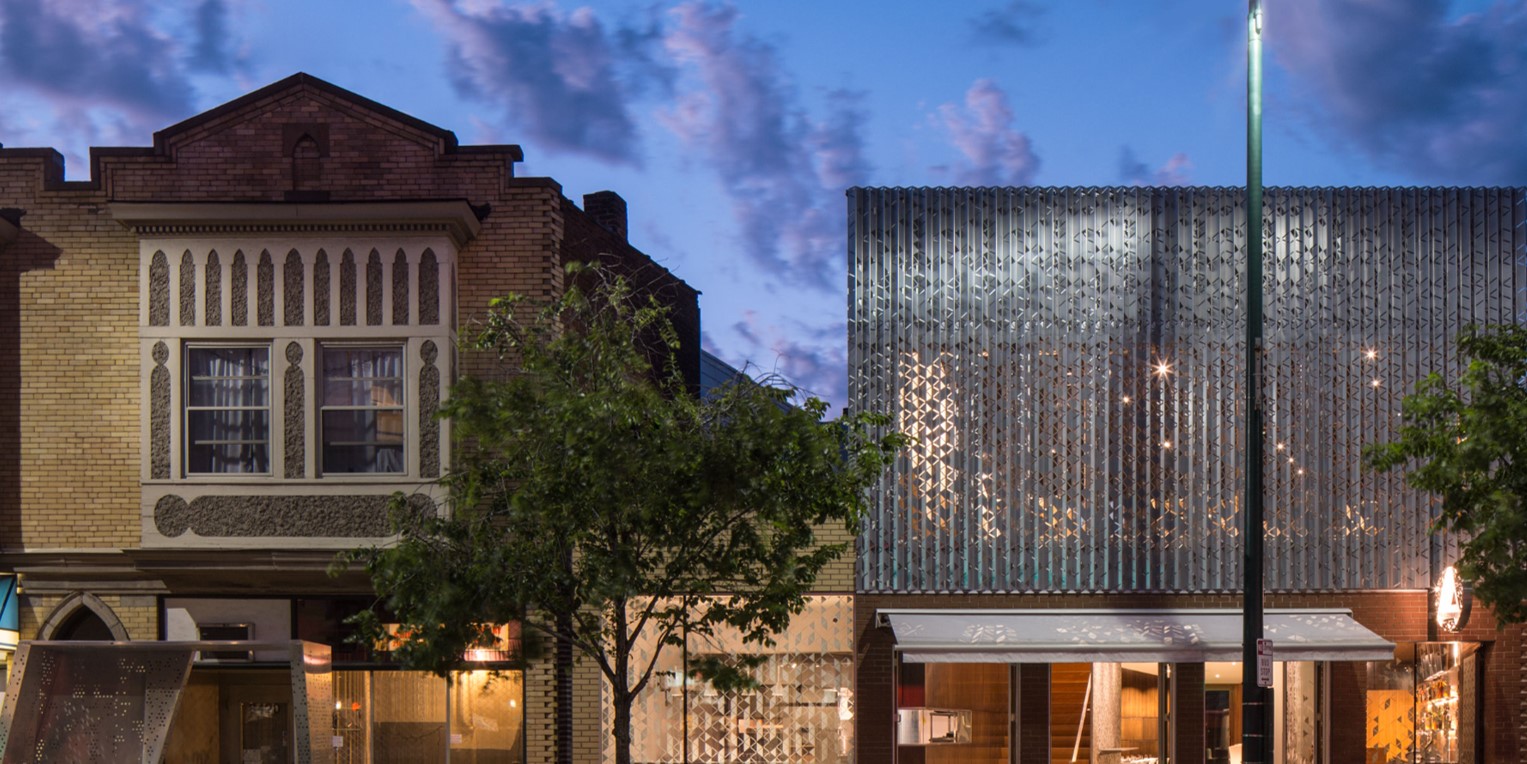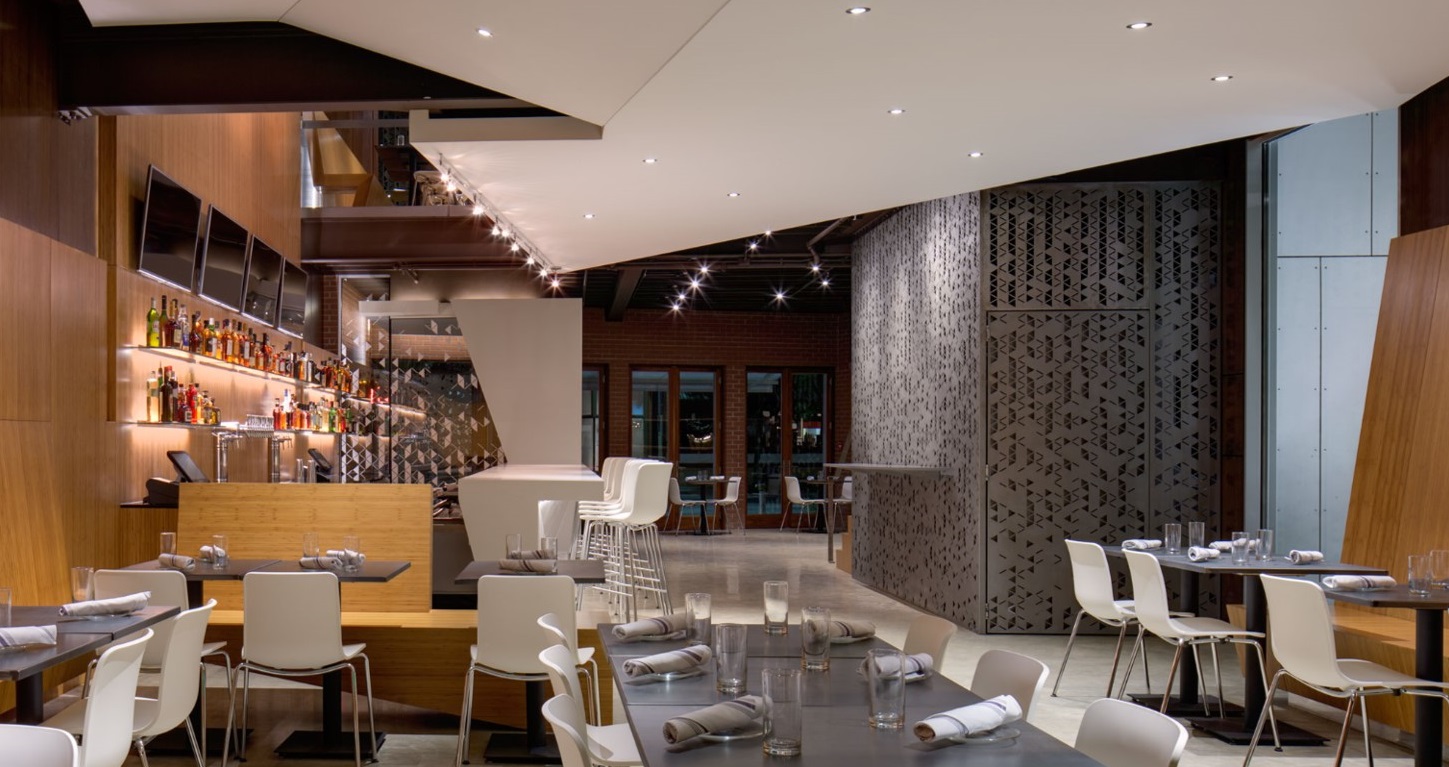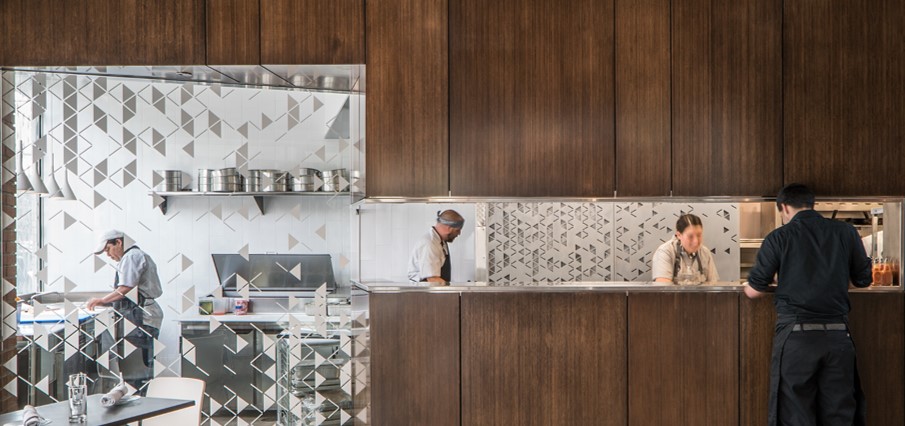 Images sourced from Robert Maschke
Arrow Metal perforated metal pattern capability
Talk to the Arrow Metal team to explore the unusual perforated metal shapes that we can achieve. We have standard and in-stock profiles available for immediate dispatch or we can create your unique, combination custom solution. Call us on (02) 9748 2200 or send us an online enquiry.
Posted: June 4, 2019
---