Perforated metal ideas: Archdaily Awards
Which buildings do architects find most inspiring? ArchDaily's Building of the Year Awards has revealed the favourites – and many of the finalists and winners use perforated metal or wire mesh as a key feature. Take a look at the shortlisted projects and winners for perforated metal ideas and inspiration:
Best office: C&P Corporate HQ, Austria, by INNOCAD
Adding the Offices category win to its already impressive list of accolades, the C&P real estate corporate HQ in Graz by Austrian architects INNOCAD is an architecture favourite for many reasons – its grid formation, multi-layered functional facade, modern working zones and the transparency of interaction between people, space and technology. A project with plenty of inspirational ideas, we particularly like the suspended metal mesh ceiling and wire mesh and perforation patterns on balustrade and balconies.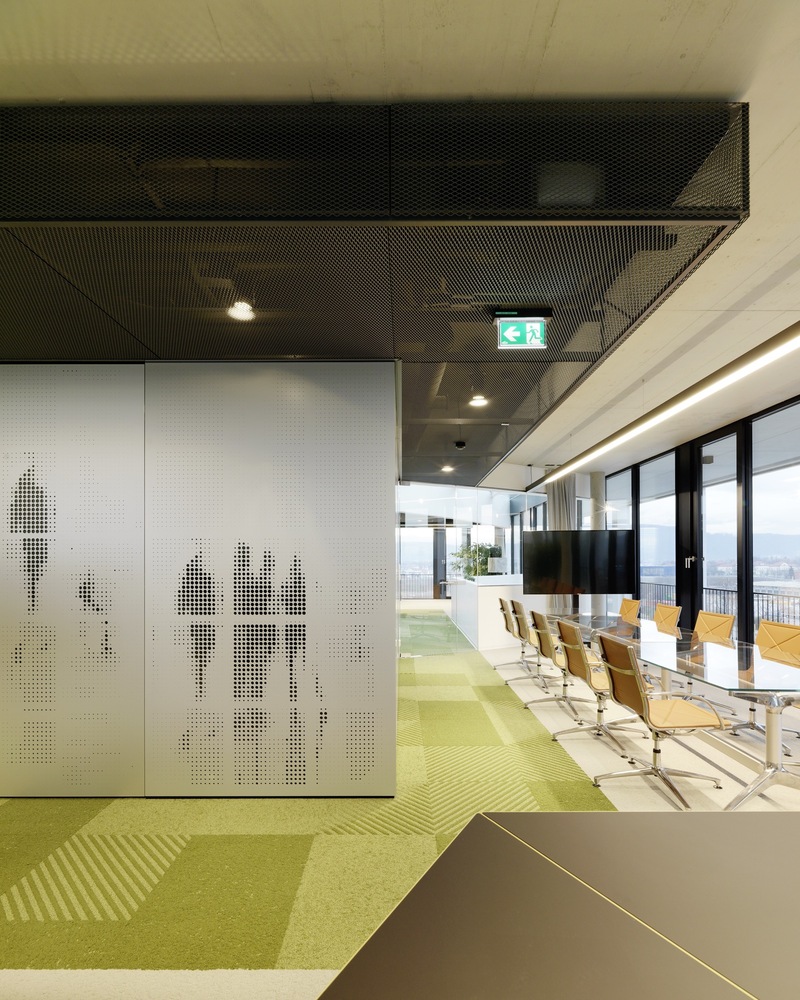 Images sourced from INNOCAD
Best Public Architecture: SESC 24 de Maio, Sao Paulo, by MMBB Arquitectos & Paulo Mendes da Rocha
For the SESC 24 de Maio project, architects MMBB Arquitectos & Paulo Mendes da Rocha transformed an old urban building into a 14-storey mega leisure and culture complex. Features include a rooftop swimming pool, cafes, climbing wall, theatre, library, gallery space, gym and studios. Wrapped in a glass facade, the project's prominent use of wire mesh and perforated metal perfectly complements the city landscape and the building's exposed interiors.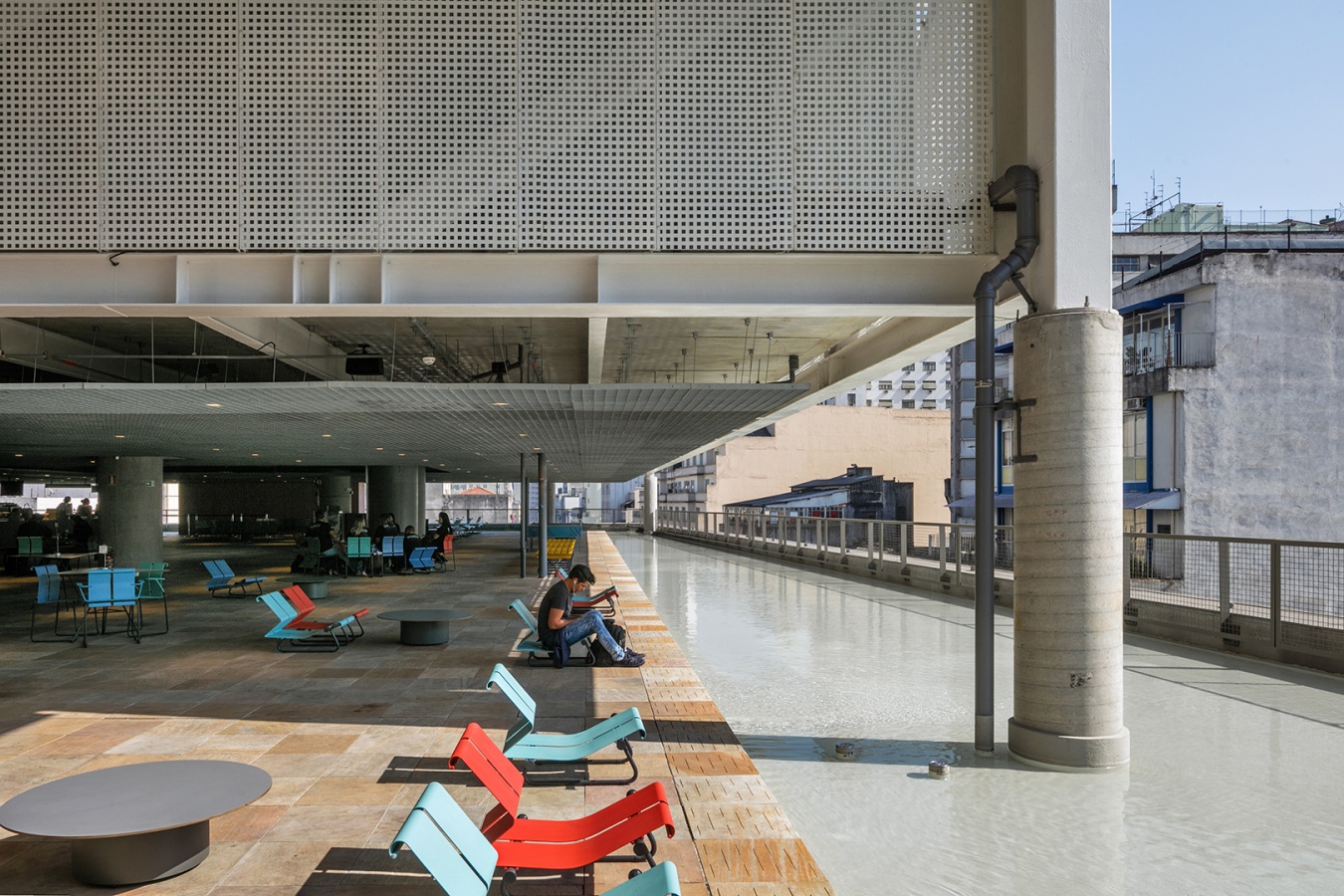 Images sourced from  MMBB Arquitectos & Paulo Mendes da Rocha
Housing finalist: Drivelines Studios, Johannesburg, by LOT-EK
Drivelines Studios by LOT-EK is an entire apartment complex made from shipping containers. A new 'model of urban living' in a downtown area, the stacks of 140 upcycled shipping containers are packed with perforated metal ideas. Hinged at one end, the buildings have a sleek and straight street-facing outlook that hides an inner courtyard of staircases, elevators and bridges. Wire mesh balustrade and fencing is the finishing touch to the heavy metal design.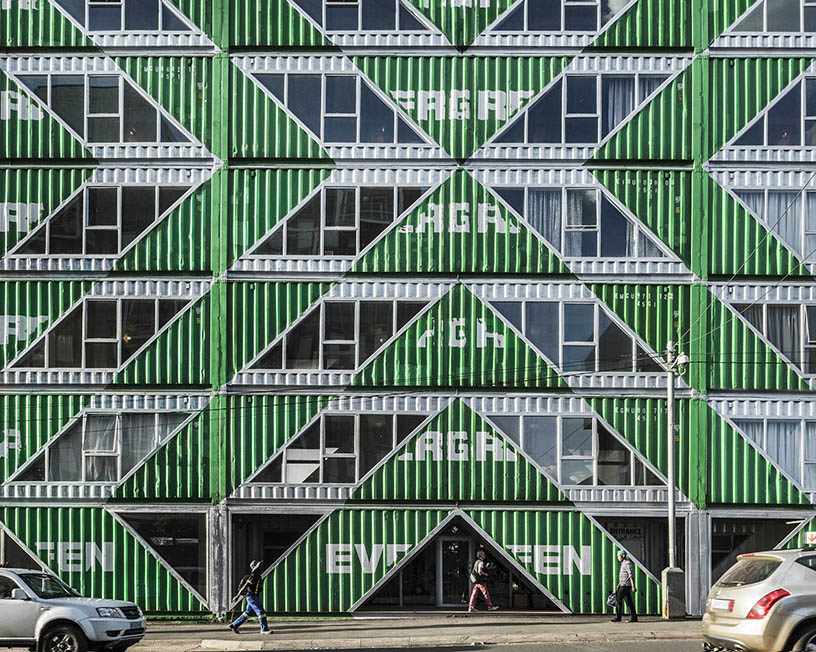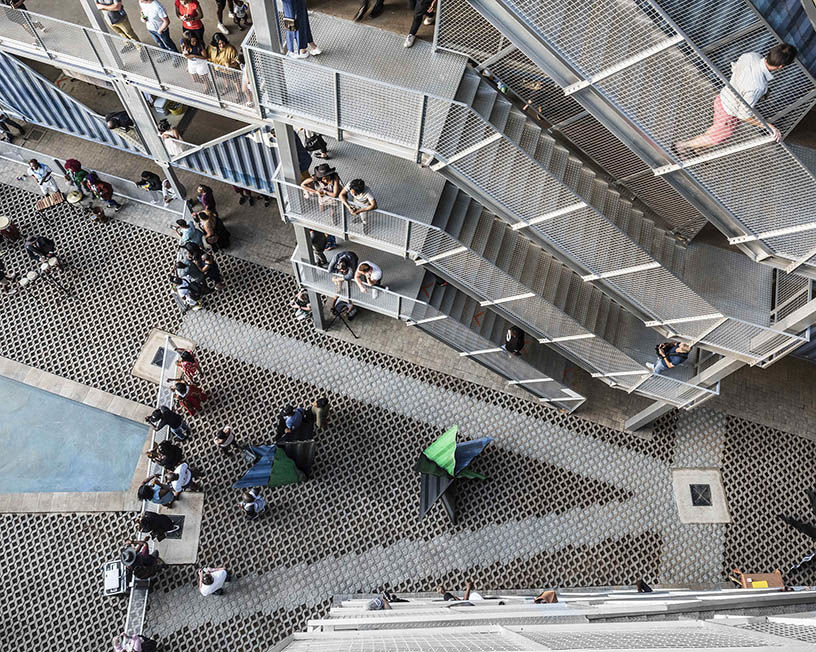 Images sourced from LOT-EK
Industrial architecture finalist: Martin's Lane Winery, British Columbia, by Olson Kundig
This ArchDaily awards finalist project is pouring with perforated metal ideas. The perforated metal features inside Olson Kundig's Martin's Lane Winery in British Columbia, Canada actually help to tell the story of how wine is made. The custom-made, perforated metal spiral staircase leading to a tasting and visitor experience area was inspired by the filtering equipment and the spiralling intricacy of how vines grow.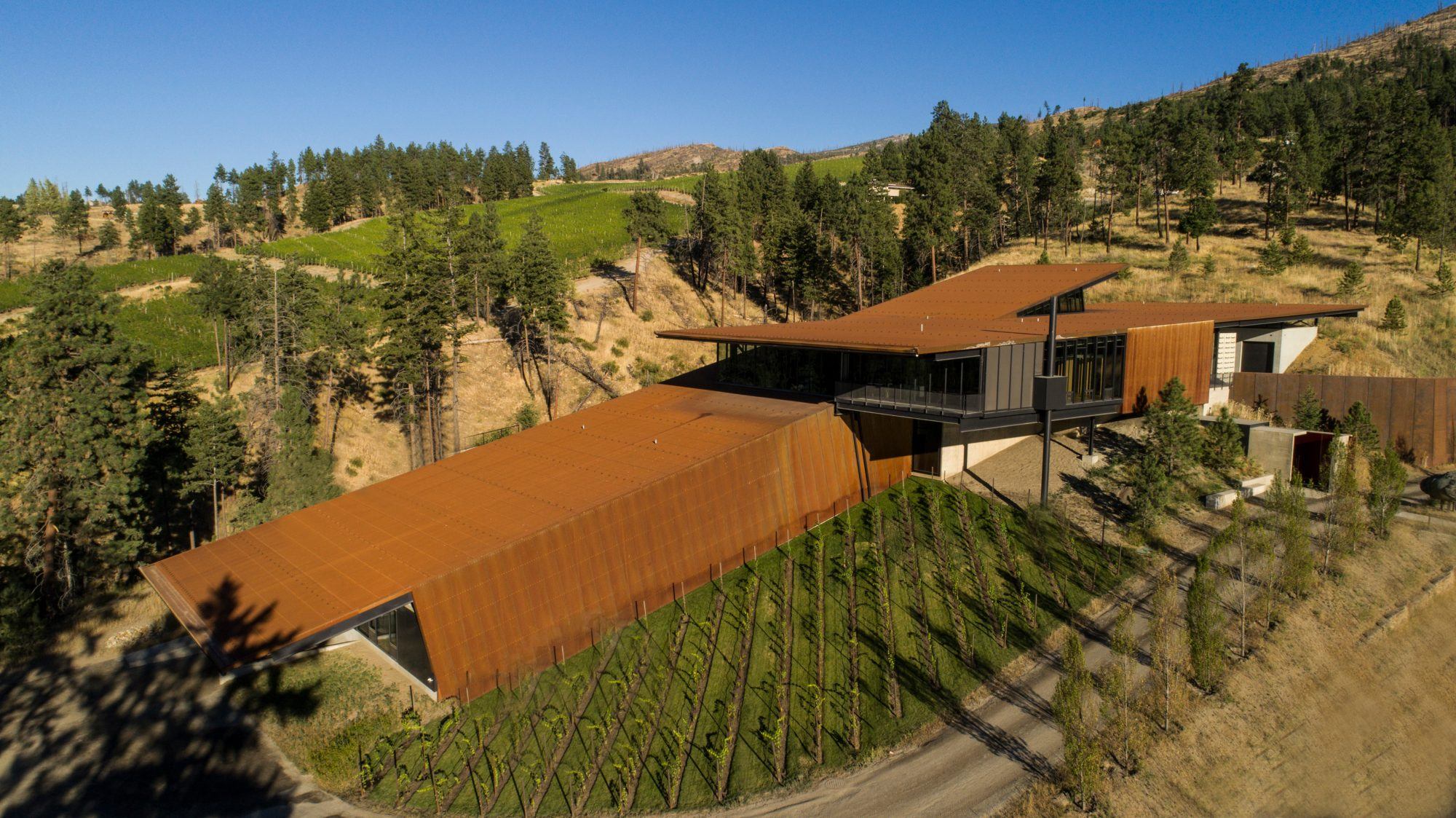 Images sourced from Olson Kundig
Industrial architecture finalist: Star Engineers, India, by Studio VDGA
A corporate office and automobile electronics factory, Star Engineers by Studio VDGA boasts a beautiful coloured perforated metal facade that acts as a living, breathing green wall around a lush landscaped exterior. The powder coated, perforated metal facade across the front of the building maximises privacy whilst shielding occupants from the sun in the sub-tropical climate, and makes a stand-out statement painted in the colours of the company logo.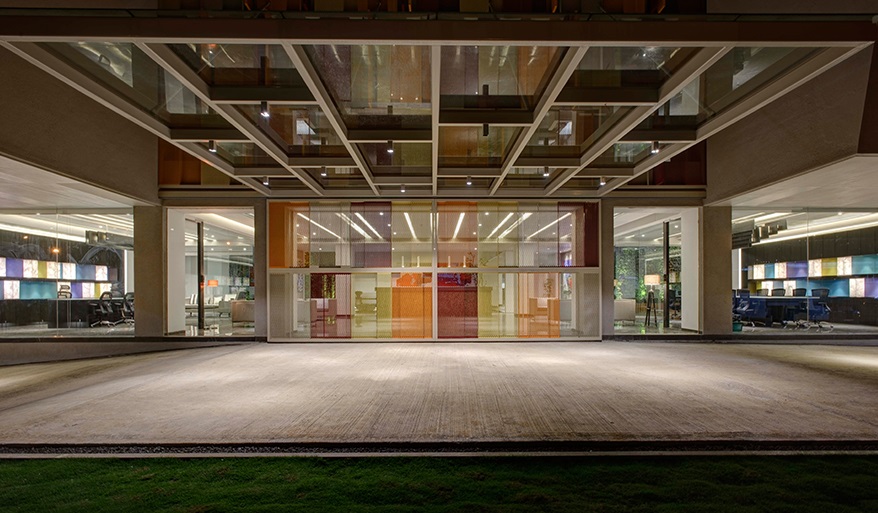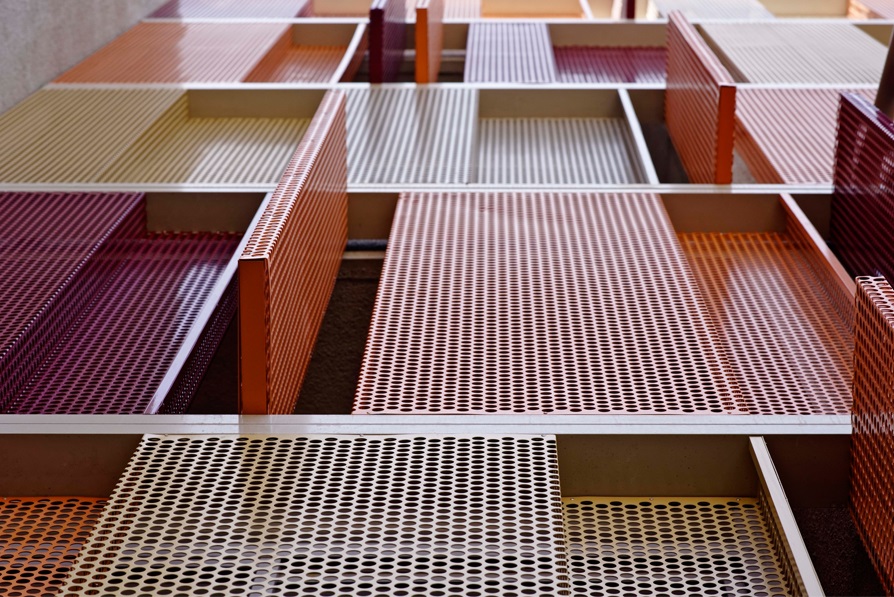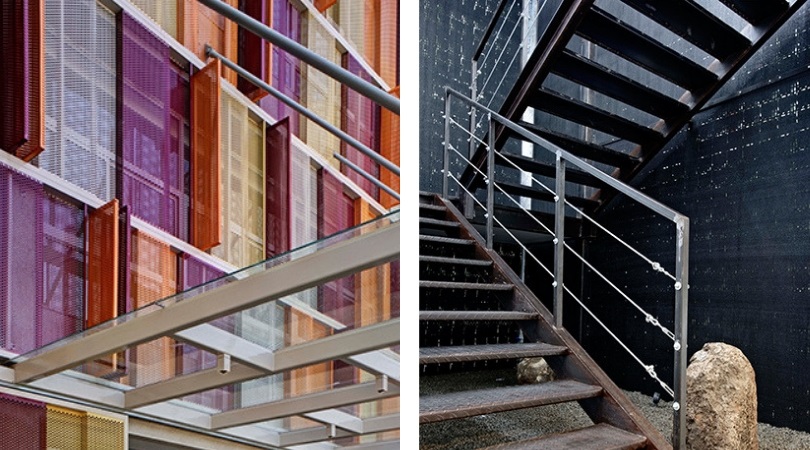 Images sourced from Studio VDGA
Perforated metal ideas, inspiration and expertise
Browse Arrow Metal's project gallery for more perforated metal ideas and inspiration.
If you need custom perforated metal, standard profile perforated metal sheets or wire mesh for your architecture project, get in touch with our expert team on (02) 9748 2200. You can also send us an online enquiry.
Posted: March 26, 2019
---