Interior Trends 2019: Glitz, Glam & Black is back
What's in – and what's out – for interior trends 2019? Experts are already predicting we'll see lots of glamour and glitz as art deco makes a triumphant return, with sustainable materials a heavy feature for environmentally-friendly interiors.
Here's how perforated metal and wire mesh weaves perfectly into interior trends 2019:
Interior Trends 2019: Black is back
Everyone loves a bit of drama and matt black is set to be the dark side of interior trends next year. Coupled with other colours and tones to create contrasting interiors, the matt sheen of this trend adds a sophisticated touch.
Perforated metal balustrade in matt black is a bold statement and elevates the trend. Take a look at the privacy screening and custom balustrade we created for this home in Balmain.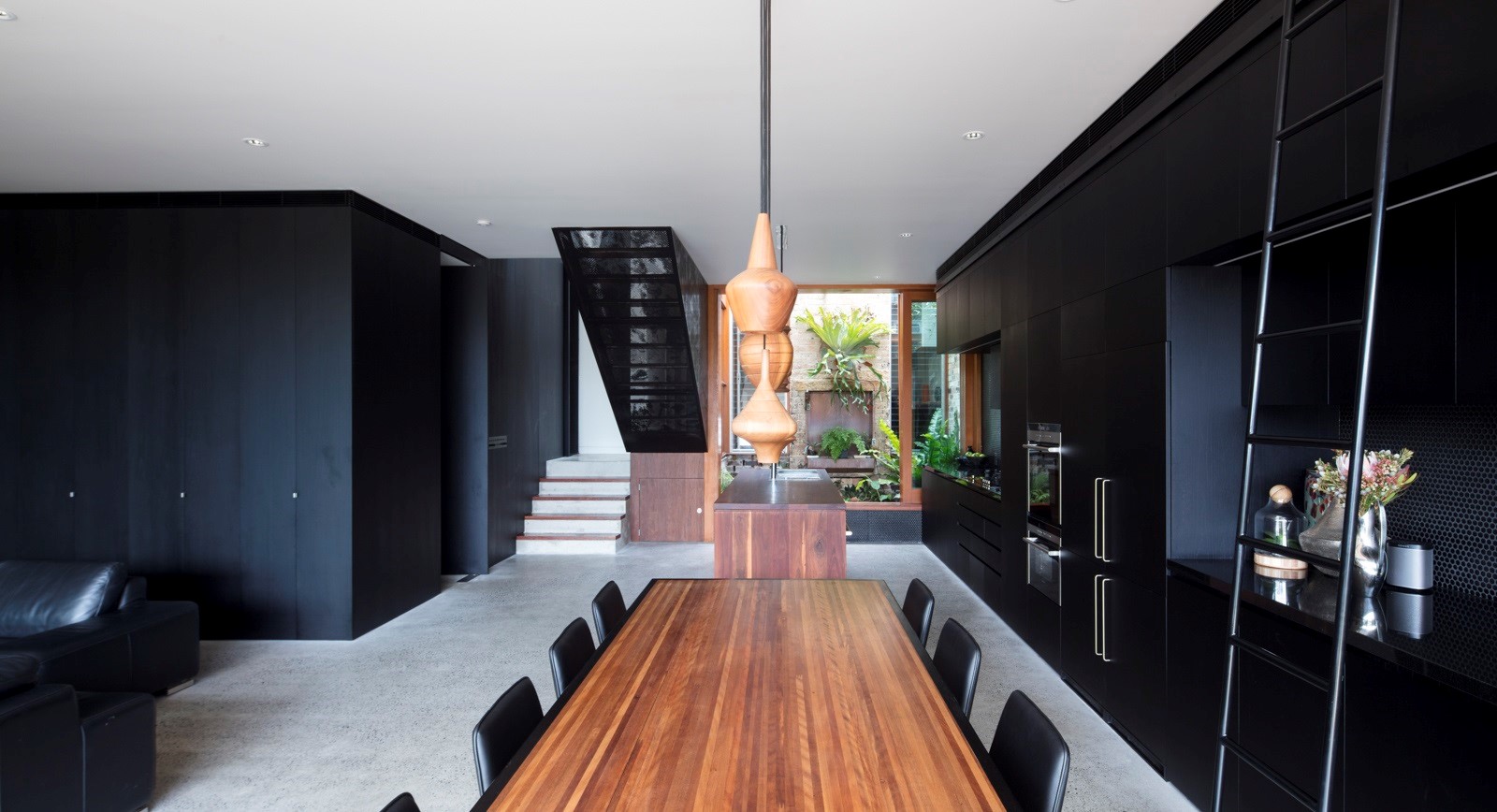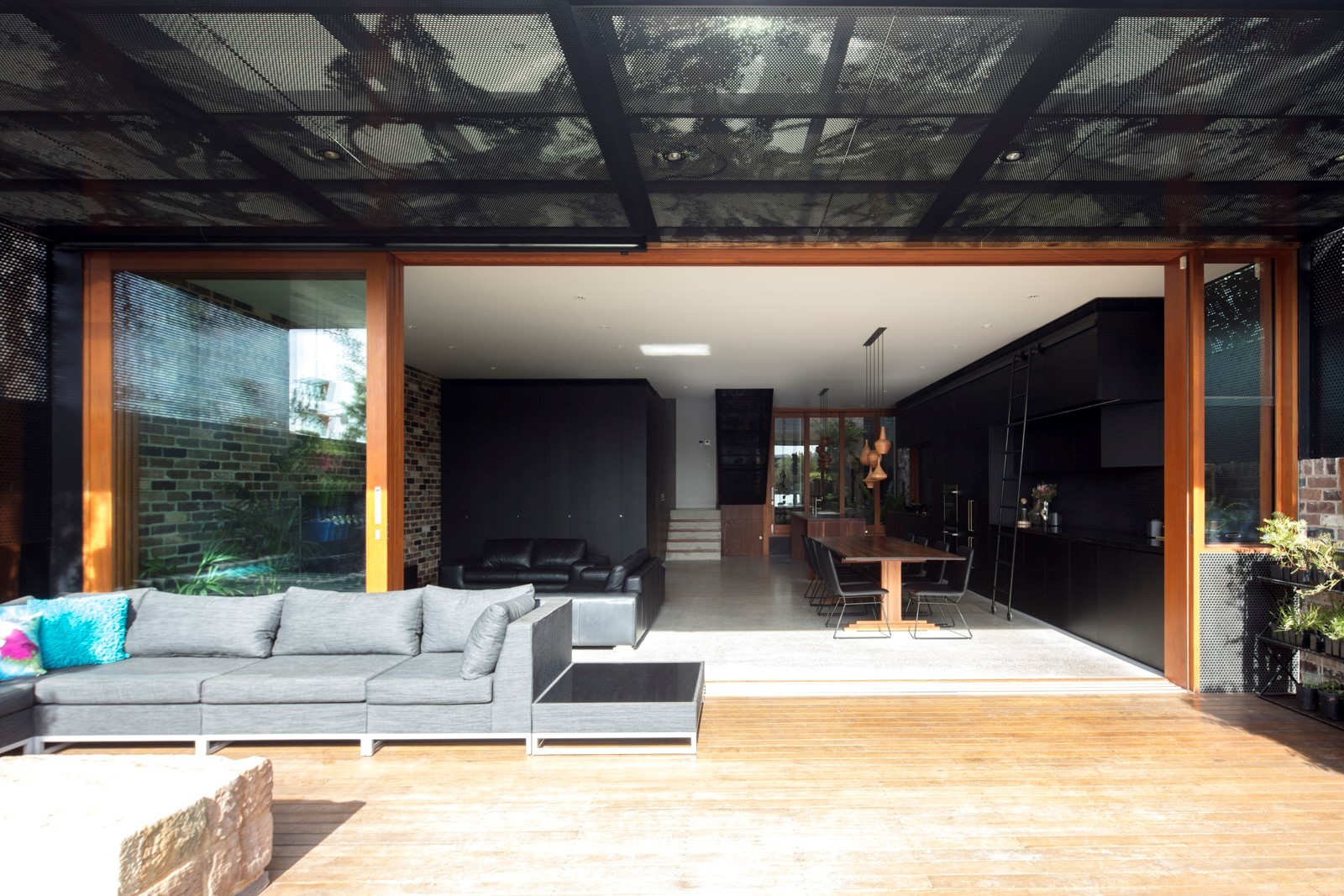 Interior Trends 2019: Everything organic
Organic, natural and recyclable materials will be everywhere for interiors that are stylishly socially and environmentally-conscious. Perforated metal makes a great separate, incorporated into fixtures, fittings and accessories, but it's even better together.
One of our favourite pairings is wood with metal – it always looks contemporary, chic and oh-so on-trend. How can you not like this staircase in a Covent Garden penthouse in London? Precision perforated, it's industrial yet somehow adds a soft sheen through its metallic blue hue.
Pic credit: Studio Ulanowski
Interior Trends 2019: Art deco style
Art deco means bold brass and gold touches, anything and everything opulent. Brass mesh simply shines for this trend. It's glamorous enough without being OTT and perfectly complements other gold art-deco style pieces you might want to incorporate. It's especially effective when used as balustrade, to add a sense of space and an on-trend architectural feature to interiors.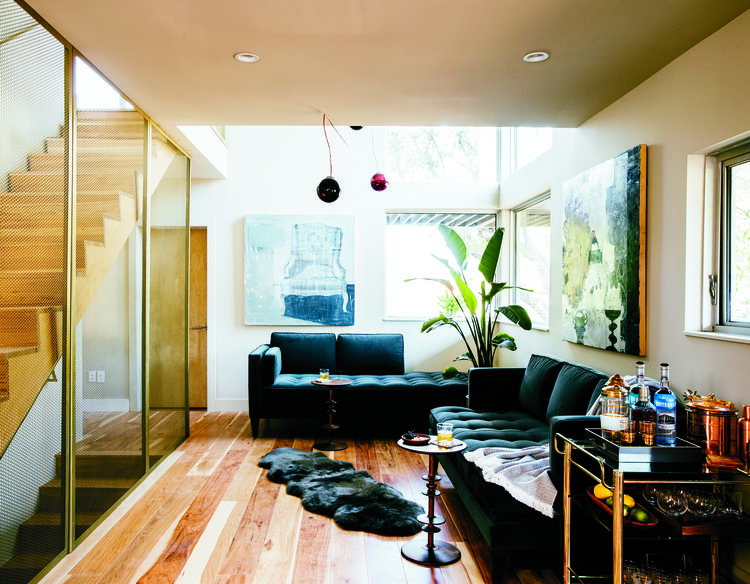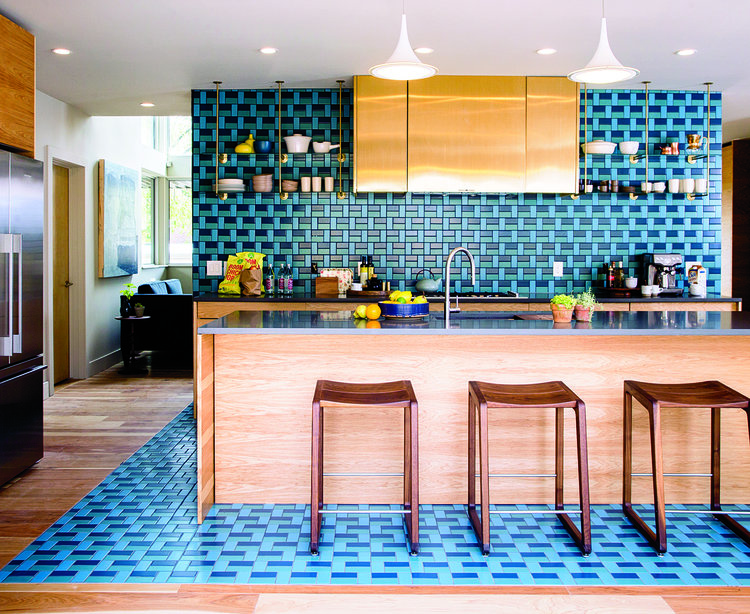 Pics credit: Sunset Idea House by cky design
Interior Trends 2019: Midas touch
Gold is going to be a luxurious addition in its own right too, working perfectly with the metal organic and art deco trends. Add it in bathrooms, kitchens or add splashes of gold or brass with accessories. We really love how the golden sheen of brass perforated metal works with marble in this colourful and creative interior.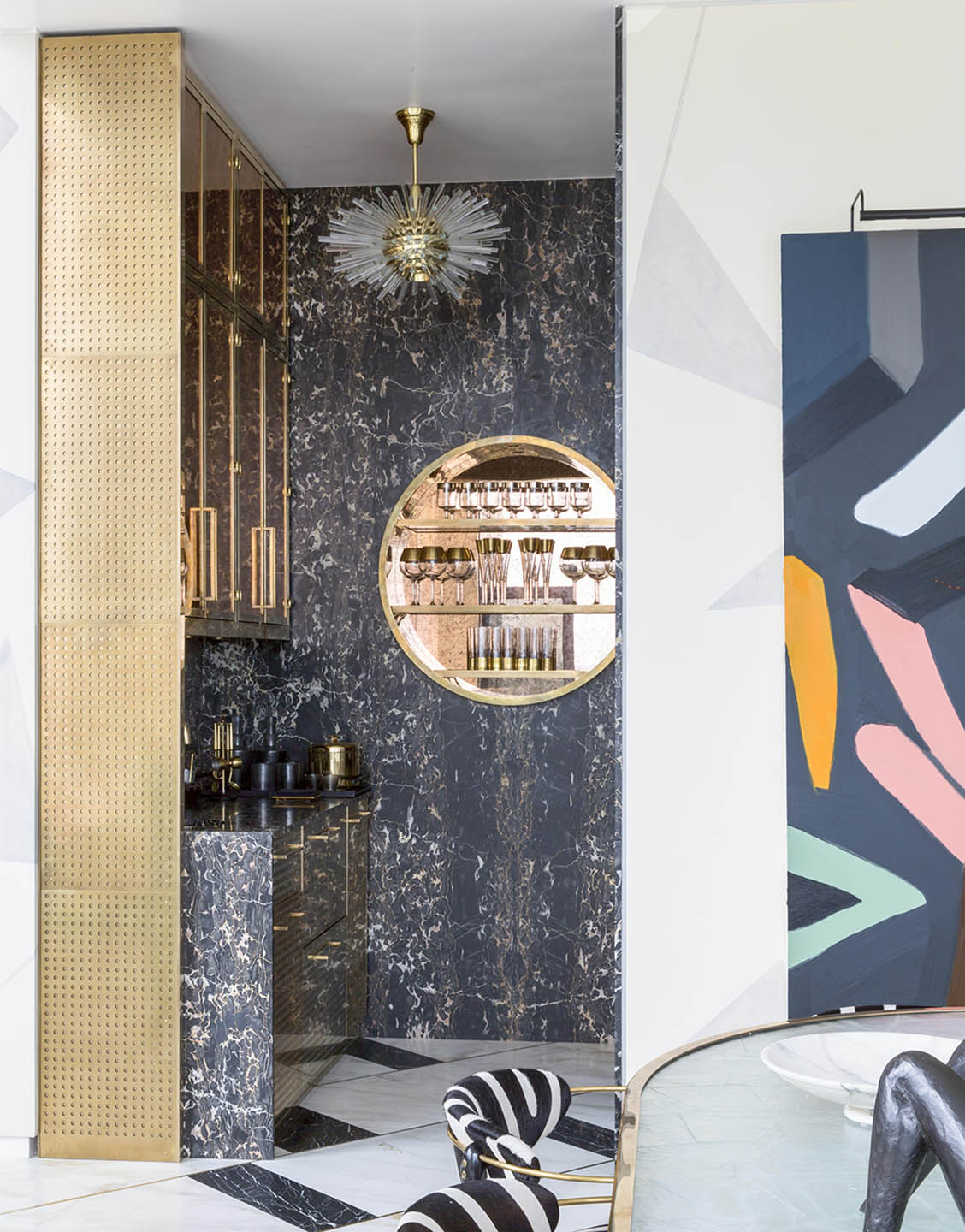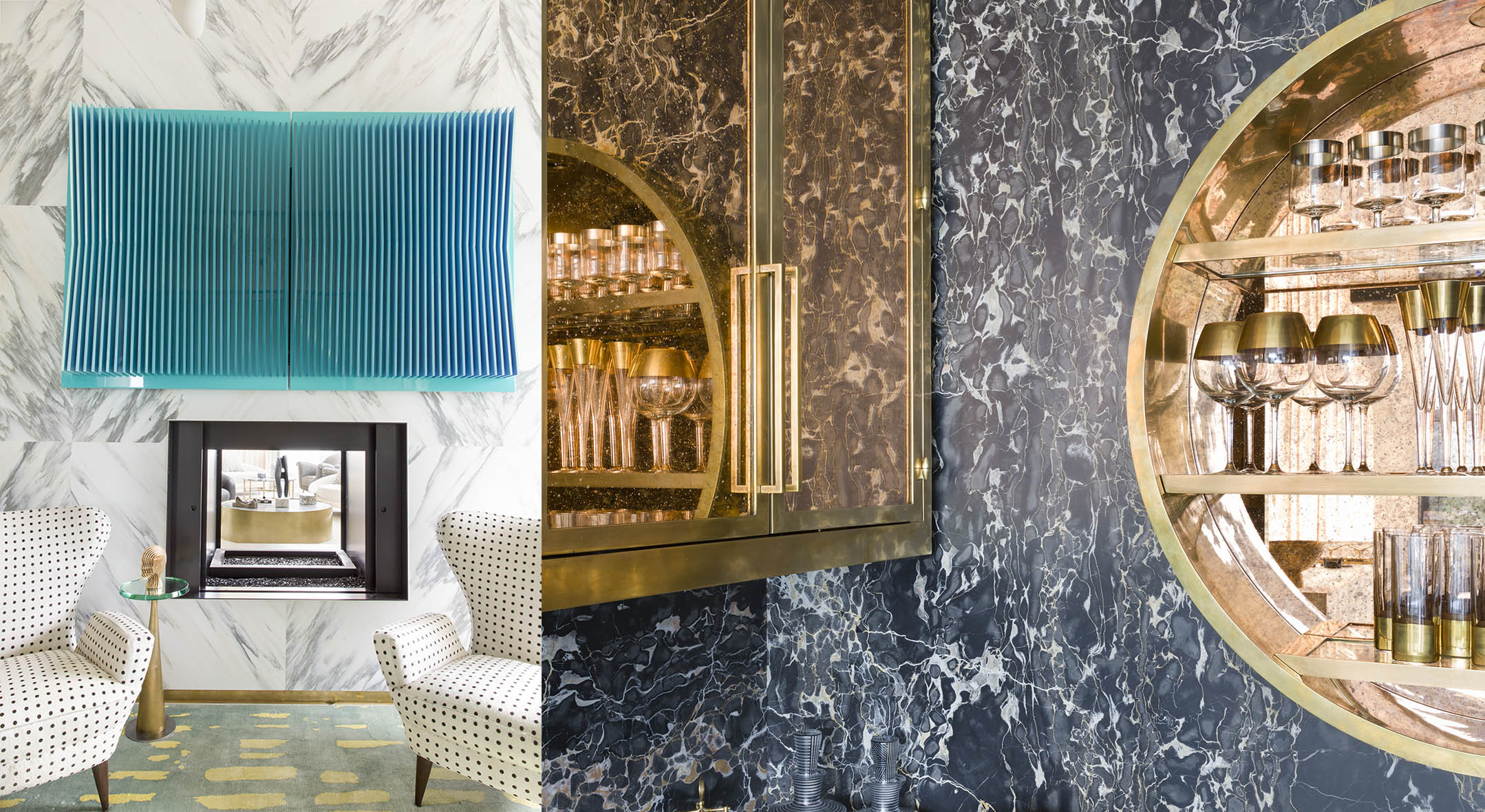 Pics credit: Kelly Wearstler Interior Design
 Arrow Metal: Perforated metal and wire mesh for interiors
Talk to the Arrow Metal team on (02) 9748 2200 for expert advice on perforated metal and brass wire mesh for interiors. We can add a range of colour and finishes including gold and black, and custom perforate metal in any design. Take a look at our projects for more inspiration or send us an online enquiry.
Posted: October 22, 2018
---