Conservation projects show their metal
Metal can do many things for a building, from boosting energy efficiency, internal comfort, kerb appeal – and supporting conservation projects.
London architecture studio Carmody Groarke has unveiled The Box – a unique metal mesh enclosure built to protect Hill House, one of Scotland's most historic and acclaimed buildings, whilst vital restoration work is carried out by the National Trust of Scotland.
Wire mesh: A new transparent perspective
The Box is a steel frame shelter with chainmail metal mesh walls. Instead of sealing the house away from visitors, The Box allows people full view of the property during the project, which is anticipated to take 10 years.
Hill House, built in 1902 by Charles Rennie Mackintosh, features a unique cement exterior. Although advanced for its time, a century of Scotland's wet weather has resulted in rain-soaked and crumbling walls, risking the building and its historic contents.
National Trust Scotland and Camody Groarke devised the ground-breaking metal mesh enclosure to act as a 'drying room' for Hill House, maximising natural ventilation and breathability. Visitors will get a unique perspective and an immersive experience of the restoration in progress, through elevated walkways built into the Box's frame.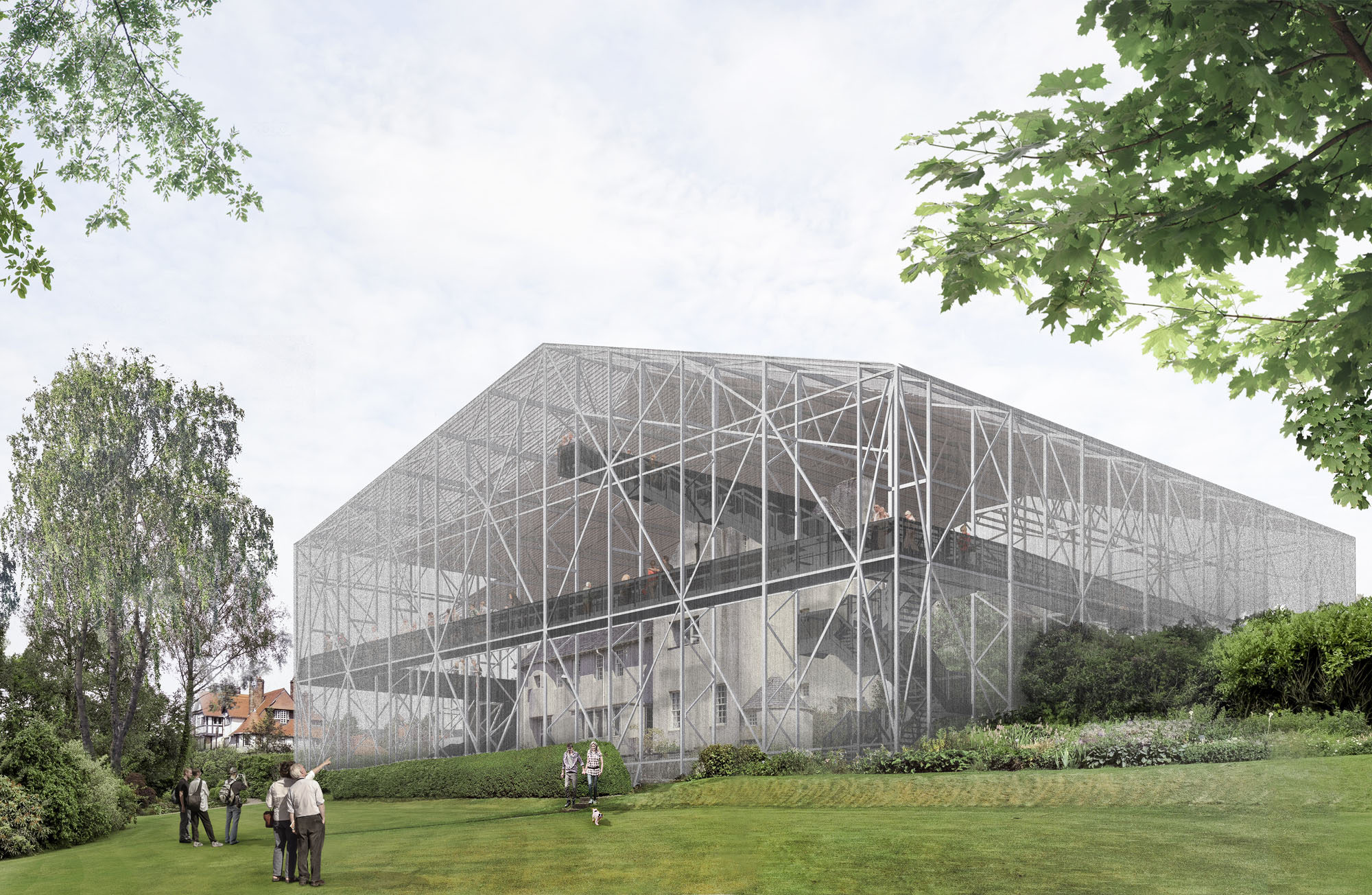 Effectively acting as a temporary museum, The Box is an incredible and innovative use of metal for such a crucial architectural project.
Conservation projects using metal
Many conservation projects that use metal also involve closely matching a building's existing features.
When St Paul's Presbyterian Church in Armidale restored its stained-glass, Arrow Metal brass wire mesh was specified to protect the historic building's refreshed windows.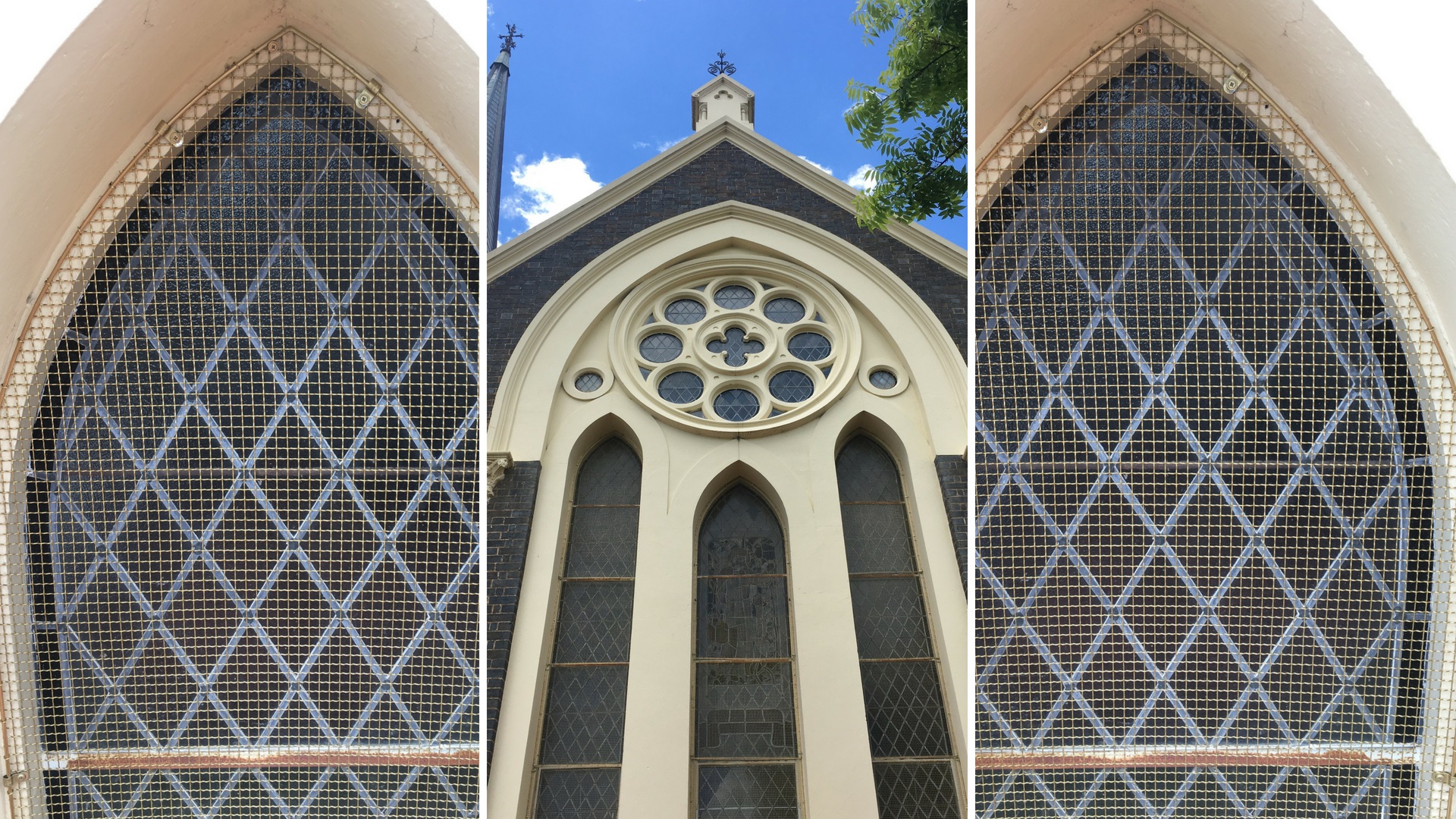 Arrow Metal worked with stained-glass specialists Lawrence Leadlights, to ensure the profile of brass wire mesh complemented the church's Gothic architecture, perfectly preserving the glass for future generations.
Conservation project expertise: Arrow Metal
Arrow Metal is a leading perforated metal and wire mesh manufacturer for all types of architectural and conservation projects. Our expert team can advise the right profile, from in-stock products to custom-made solutions. Talk to our expert team for advice on (02) 9748 2200 or send us an online enquiry.
Posted: May 13, 2019
---