Colourful Architecture Inspiration
Colourful architecture is a striking way to get your building noticed – and one of the easiest ways to achieve a multi-coloured effect is by using perforated metal.
Because perforated metal can be finished in a whole spectrum of shades, architects have a rainbow of creative colour possibilities. Wrap a building in a coloured facade of perforated metal and you have instant vibrancy.
Take a look at these vivid projects for inspiration. Who doesn't want to live their life in colour?
Forum of Saint-Louis, France
This sunny-shaded building in France is a dazzling example of colourful architecture. The Forum of Saint-Louis is in fact a sports and exhibition venue. Designed by Manuelle Gautrand Architecture, the whole collection of 13 buildings is enveloped in a bright orange metal facade to give the impression of a single unit. The angled roofs of each building are designed to match those of the surrounding buildings, whilst the orange hue is designed to resemble unoxidised copper, which changes in tone according to the light.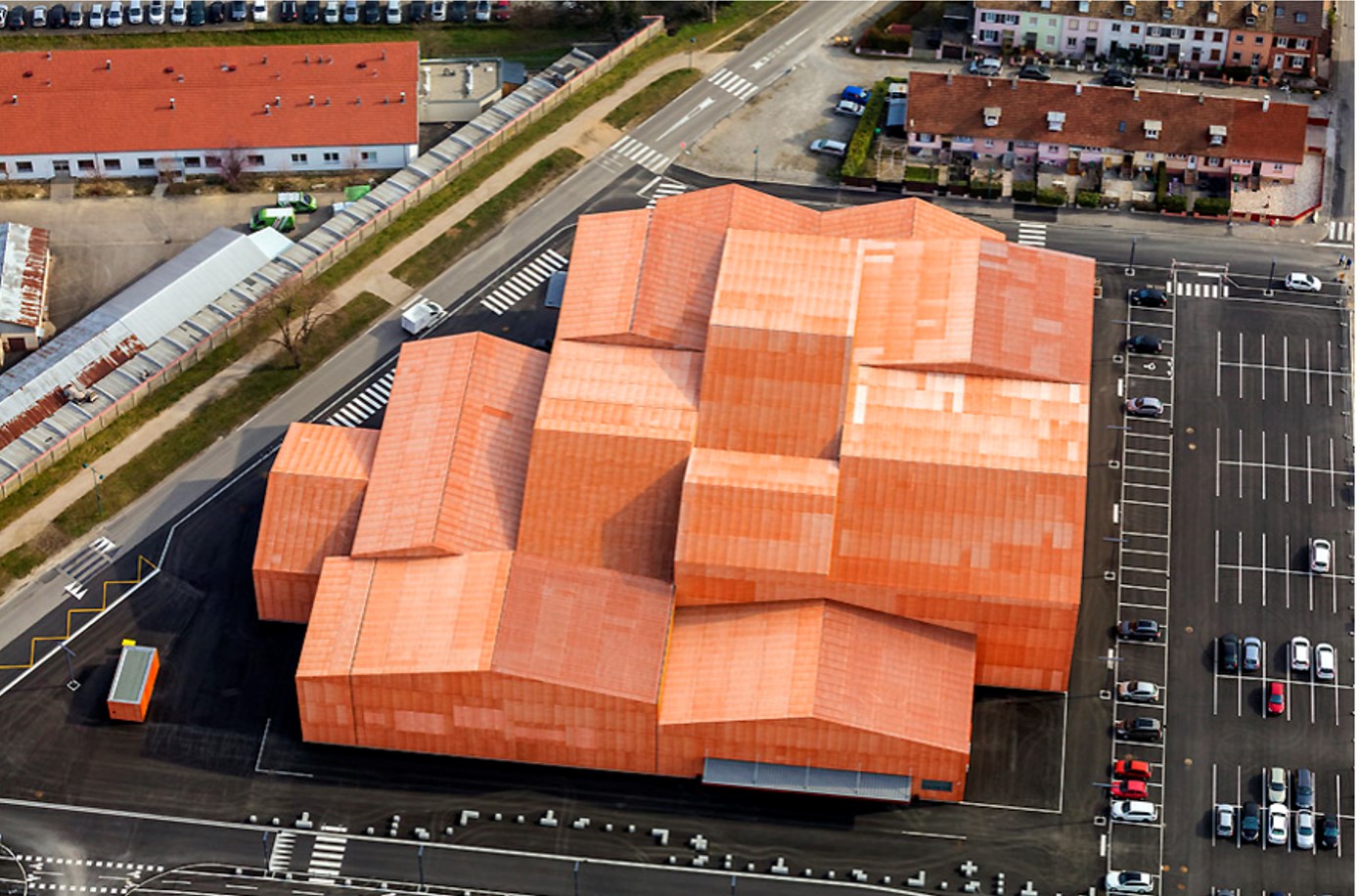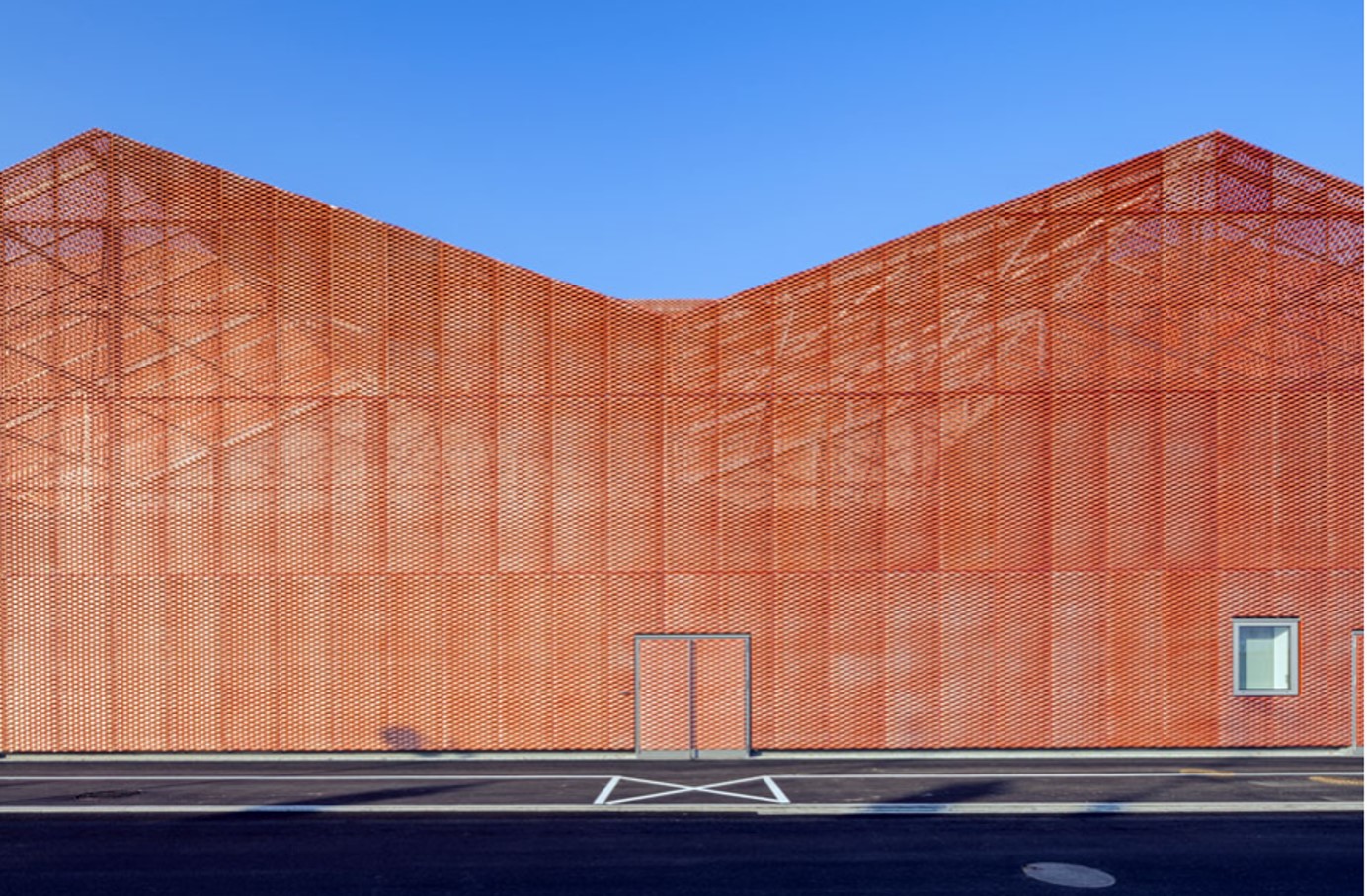 Images sourced from Manuelle Gautrand Architecture
Banque de France, Paris
When a building is handling billions of banknotes, it needs to give a secure impression – which is why this building in Paris looks like a giant, perforated metal safe. Jean-Paul Viguier et Associés covered the new cash processing centre for Banque de France in white perforated metal, which features differing surface textures. The white coloured cladding gives a sense of openness yet impenetrability for the building, where privacy is paramount.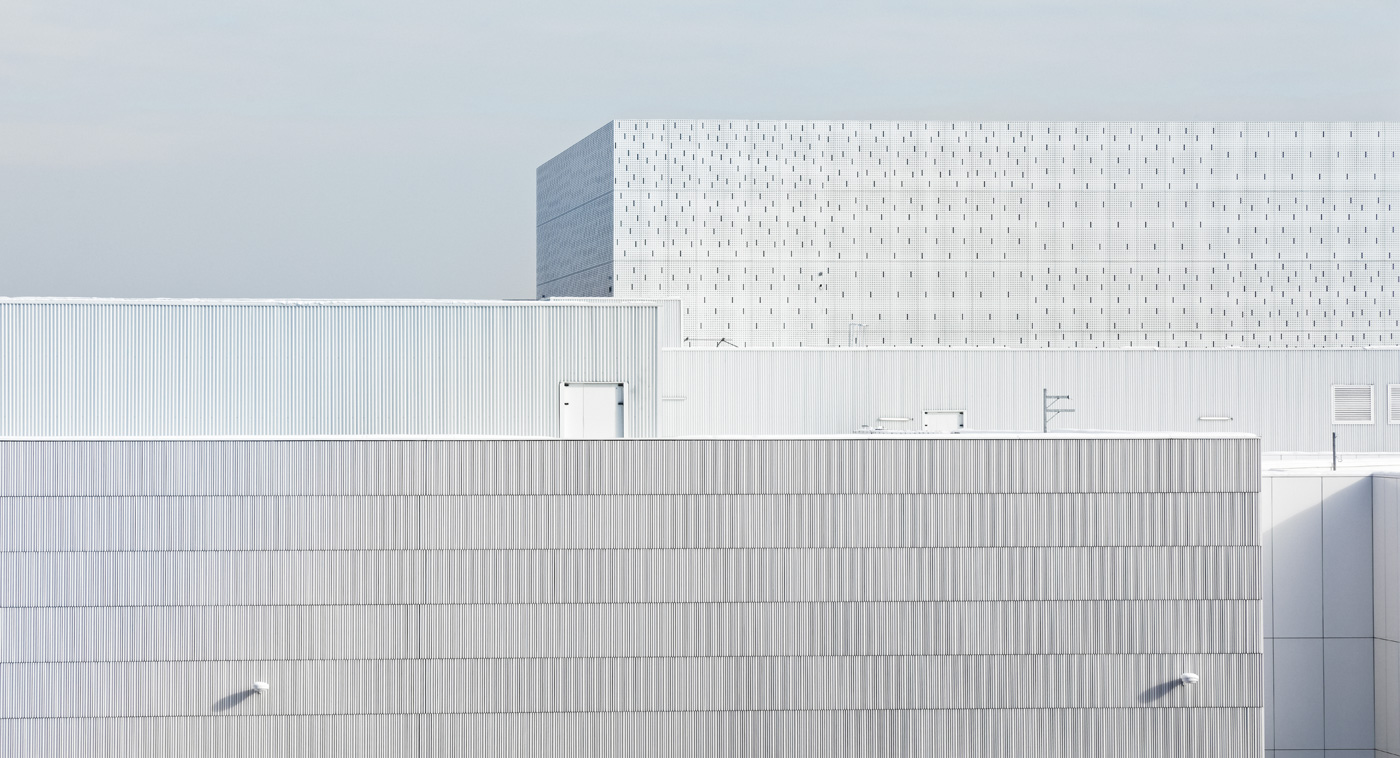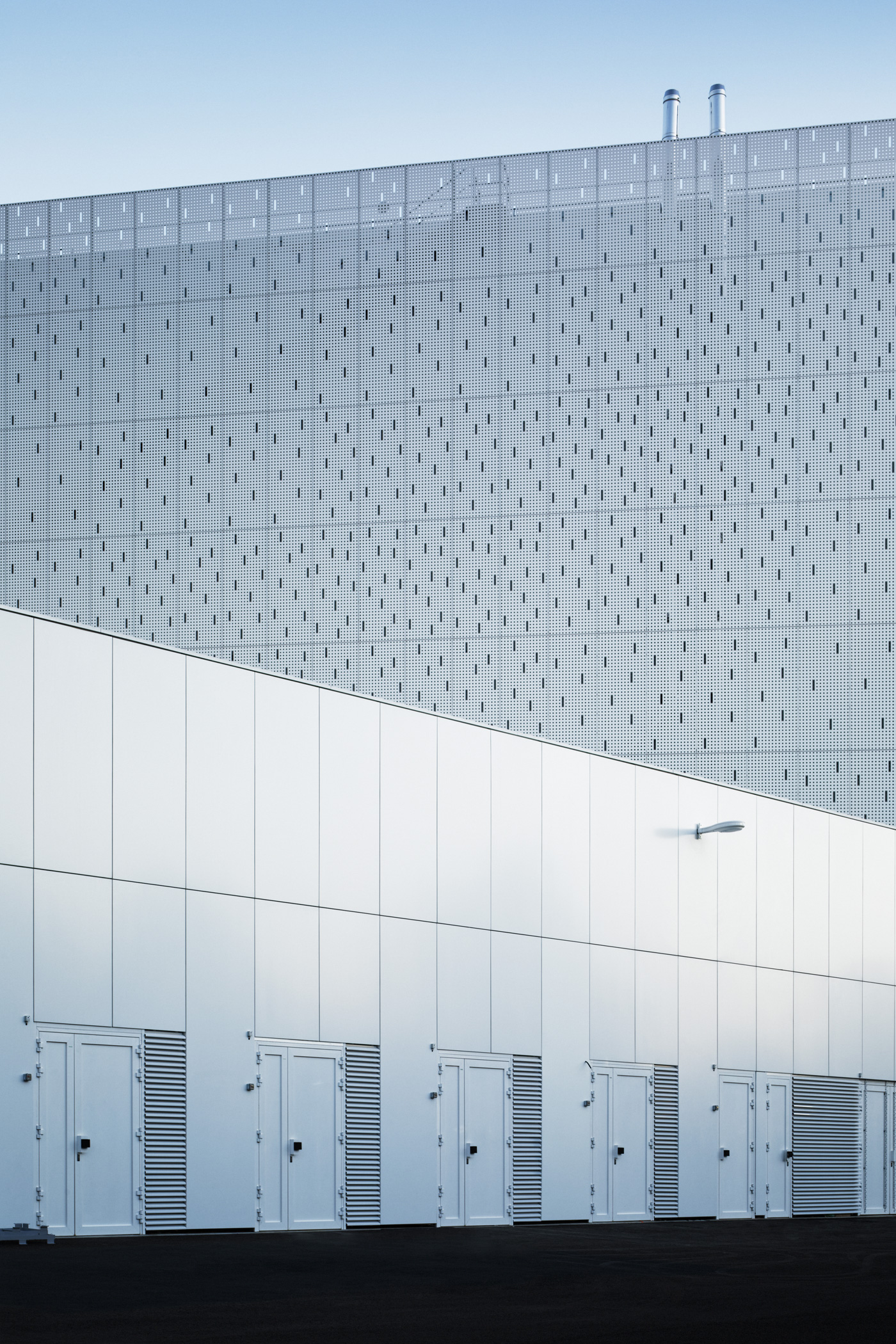 Images sourced from Jean-Paul Viguier et Associés
Step Up Special Needs Housing, Santa Monica, California
This colourful and playful folded facade gives a fun first impression for this affordable housing complex. Step Up is a collection of 46 apartments for homeless and mentally disabled people, designed by Brooks + Scarpa. The perforated metal screen gives residents a lively and informal welcome, whilst offering essential privacy and sun protection.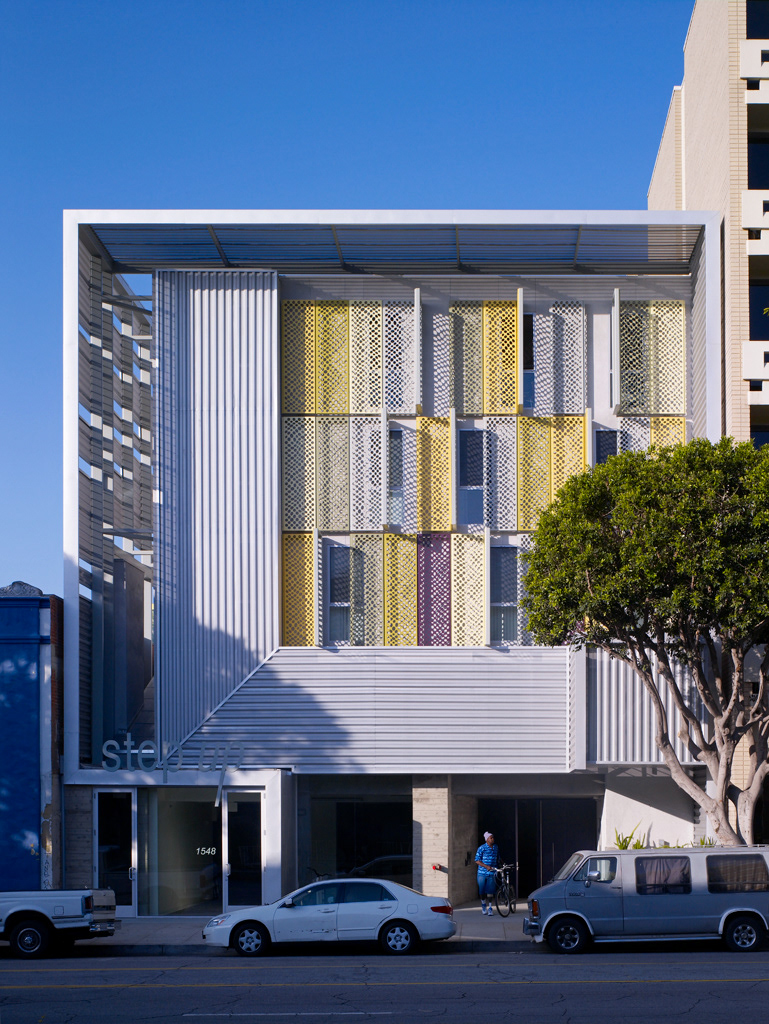 Images sourced from Brooks + Scarpa
Rietlanden Sports Hall, Netherlands
Green is one of the most energetic shades in the spectrum – so what better colour to use for a sports hall? Sports Hall de Reitlanden by Slangen + Koenis Architects is a lively piece of colourful architecture that features a coloured perforated metal facade and shutters that open the building to the public.
Images sourced from  Slangen + Koenis Architects
Coloured perforated metal: Arrow Metal customisation
At Arrow Metal we can apply a coloured finish to both our in-stock and custom-made perforated metal profiles. Our expert manufacturing team will advise on colour options and additional finishes to ensure colour durability and longevity. Talk to our team for advice on (02) 9748 2200 or send us an online enquiry.
Posted: May 27, 2019
---