Merry & Bright: Coloured metal trends 2019
There's no better way to make metal shine than with a coloured finish. And hot on the heels of Pantone's colour predictions comes Dulux's forecast, which is sure to have an impact on the coloured metal trends of 2019.
Botanical greens and earthy tones, calm and creamy colours of grey and blush, eclectic notes of pink, coral and lilac and bold saturated shades of blue, purple, red and orange are all set to adorn the most trend-led surfaces according to the paint giant.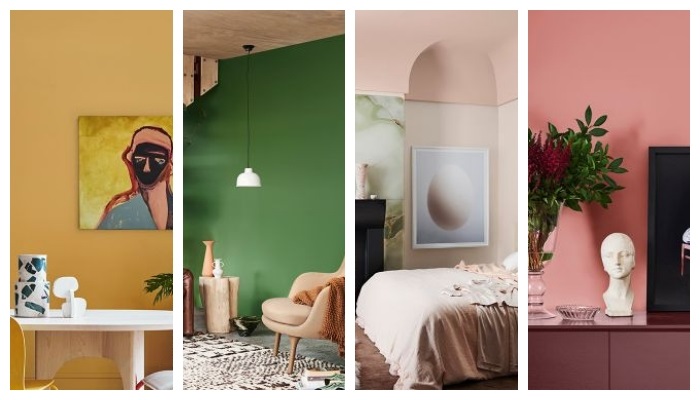 Images sourced from Dulux
Take a look at these projects to see how Dulux's tones might translate into coloured metal trends over the coming year:
Earthy tones
Guelmim Airport, Groupe3 Architectes
Earthy tones are really taking off at this airport. Guelmim Airport designed by Groupe3 Architectes features a light-filtering facade made of perforated metal panels, a blend of beautiful complementary colours including copper, pale pinks and reds.
Images sourced from Groupe3 Architectes
325 Kent, SHoP Architects
Rich earth shades are a sweet addition for SHoP Architects latest waterfront building. A former sugar factory, residential block 325 Kent has layers of rust-coloured copper perforated metal, combined with gleaming zinc for the upper layers.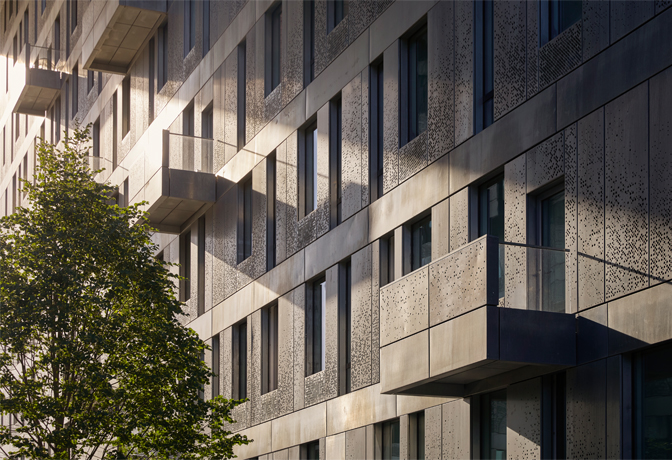 Image sourced from SHoP Architects
Pretty eclectic
Sprinkles, ALM Architects
ALM architects had only the prettiest palette in mind for Sprinkles cupcake bakeries. Pinks, blues, greens and reds all softly blend for the sweetest childhood memories, with perforated metal in matching shades the perfect dispenser for its amazing cupcake ATM.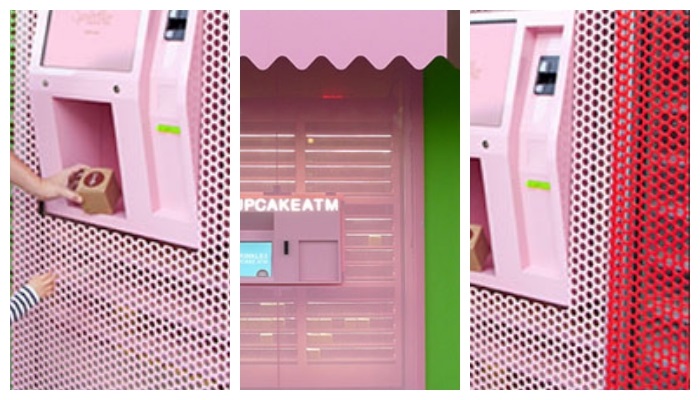 Images sourced from ALM architects
Shades of grey
Cherokee Studios, Brooks + Scarpa
There's more than meets the eye to these grey-coloured, perforated metal clad apartments by Brooks + Scarpa. Beneath the softly shaded perforated panels is a brightly coloured building. The aluminium privacy and shading screens are controlled by residents, for an ever-changing facade that gives a glimpse of life in colour.
Images sourced from Brooks + Scarpa
Cowper Street, Architects Johannsen & Associates (AJA)
The Cowper Street project is one of our favourites and not just because the Arrow Metal team made the grey-finished perforated metal facade, which features the poetry of Todd Turner and a mural of local Duck River. It was a challenging large-scale project which involved a complex design and manufacturing process to meet the vision of architects Johannsen & Associates. But it shows just what is capable when creating custom perforated metal.
Bold and beautiful
Moderna Museet, Tham & Videgård Arkitekter 
The bright orange perforated metal shell of Tham & Videgård Arkitekter's Moderna Museet in Malmo (Malmo Museum of Art) has transformed the existing brick building into a stand-out cultural icon. It's bold, it's brilliant and ahead of its time in showcasing the vibrant difference colour selection can make.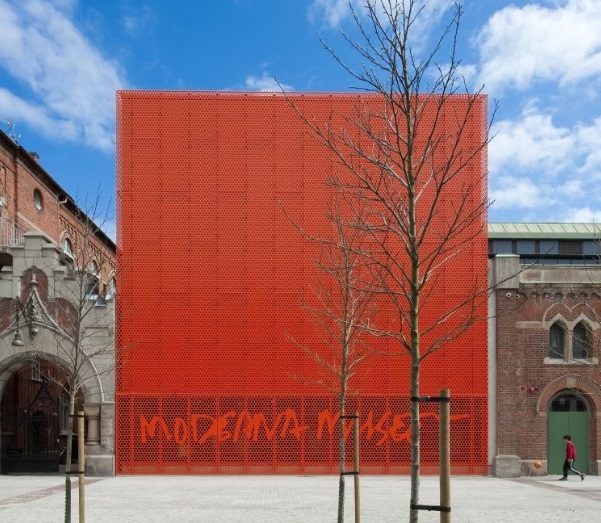 Images sourced from Tham & Videgård Arkitekter's
Blacktown Tennis Centre, Allen Jack + Cottier
It was true love for the Arrow Metal team when we were called in to help create the new $16m Blacktown Tennis Centre. We perforated each metal panel in a sports-themed mural, which was then coloured red for a vibrant and crowd-pleasing finish. And it exactly fits Dulux's 2019 'Identity' palette trend of saturated shades. What a result!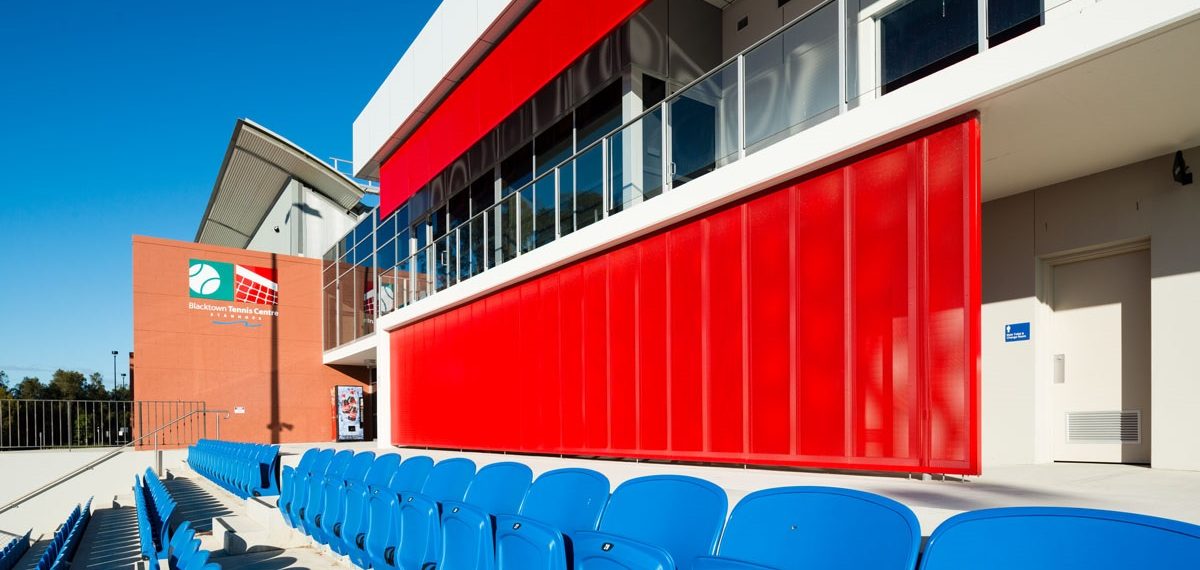 Coloured metal trends: Choose your finish at Arrow Metal
Whether you go for a Pantone-inspired pop or a Dulux predicted paint shade, at Arrow Metal you can choose the finish of your standard or custom perforated metal product. Talk to our team to discuss colour choices on (02) 9748 2200 or send us an online enquiry.
Posted: December 17, 2018
---