Bright ideas: White perforated metal projects
White is one of the most popular coloured finishes for metal. Because of its cool, crisp effect and instant contrast to the landscape, white perforated metal or wire mesh is always a stand-out shade for eye-catching architecture.
Take a look at this round-up of some of our favourite white perforated metal and mesh projects for some bright ideas and inspiration:
White perforated metal panels: Sailing Tower, Aarhus Harbour, Denmark
Love white? Then you can't help but drift towards the Sailing Tower, a landmark observation tower in Denmark designed by Dorte Mandrup architects. Enveloped in plates of white perforated steel, the 7.5m high viewing platform resembles a giant origami sculpture. Visitors are treated to panoramic views of Aarhus Harbour, whilst the tower marks the urban development of the waterfront.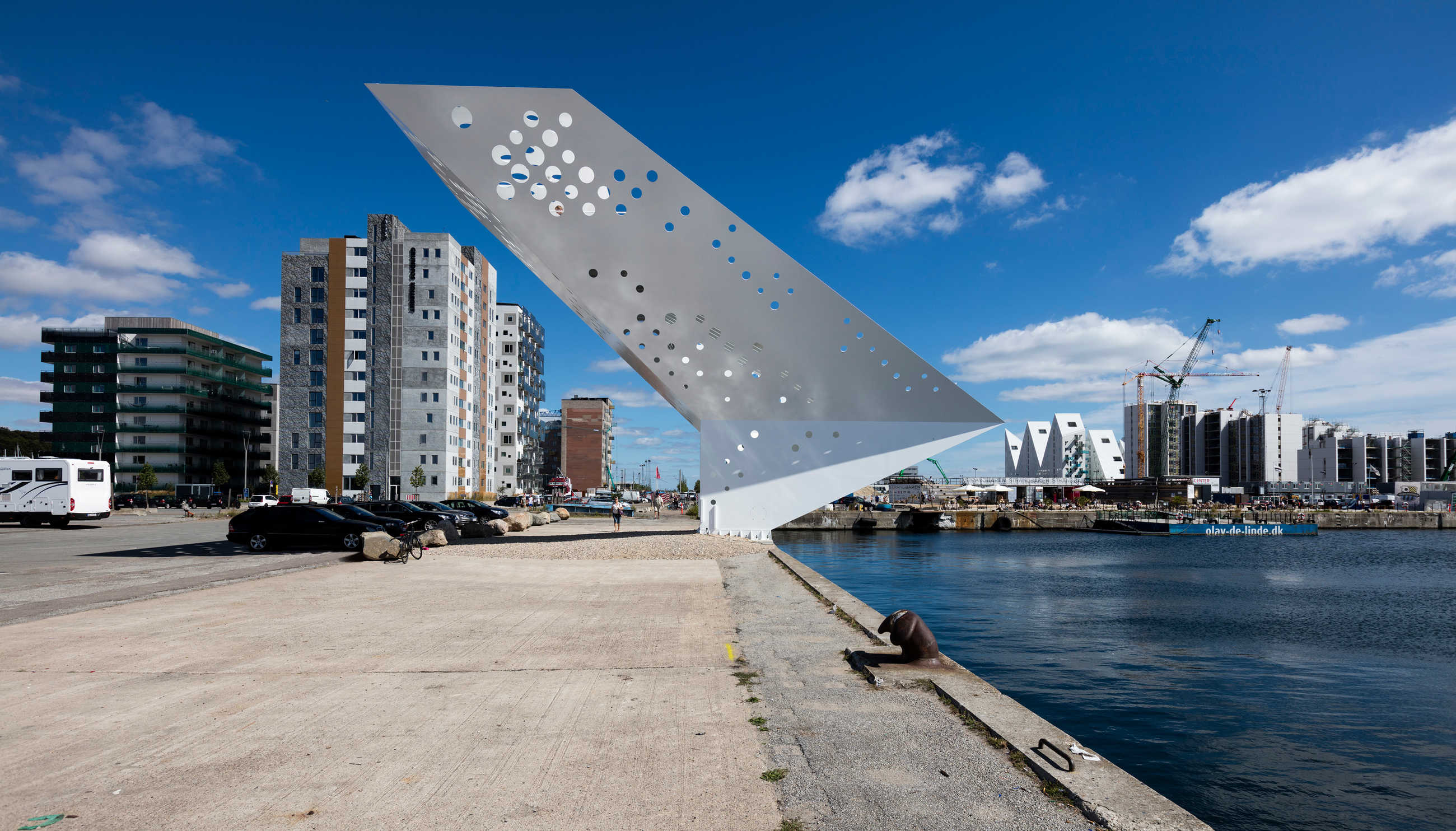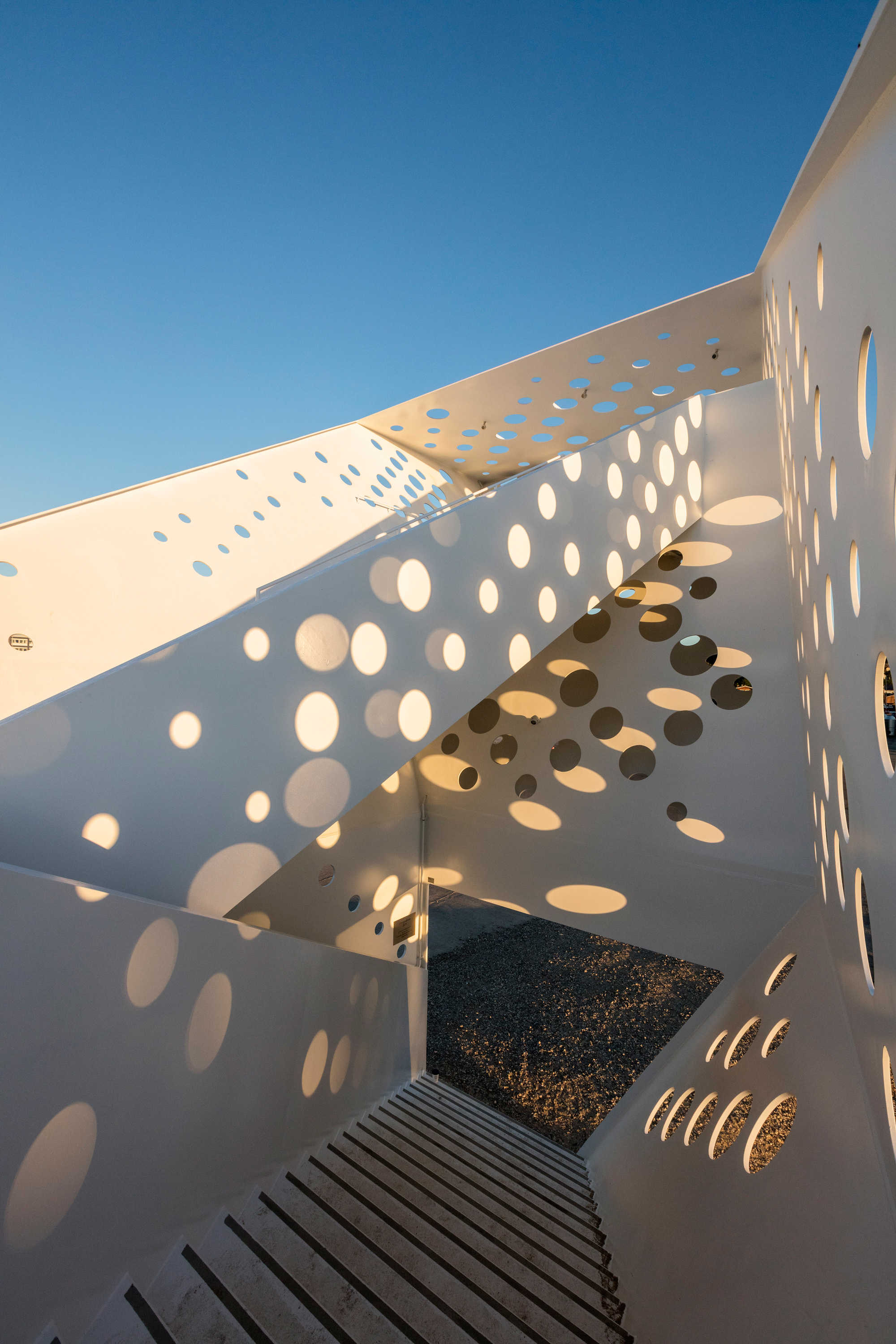 Images sourced from Dorte Mandrup
White metal staircase: Hutong House, Beijing
White is an elevated feature of this Beijing home. A focal white perforated metal staircase helps to create the bright and clean interior the architects Arch Studio wanted to achieve. The perforated pattern of the staircase was precisely specified to give a sense of transparency and 'walking in the sky', bathed in light from the skylight above.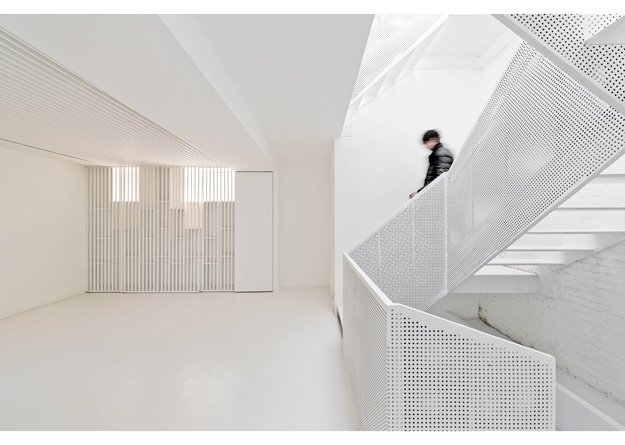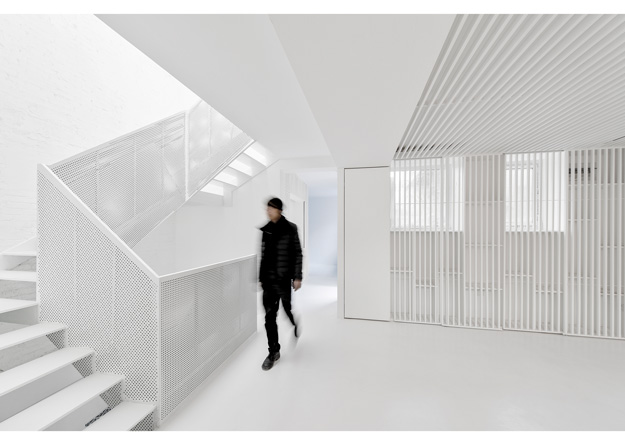 Images sourced from Arch Studio
White perforated metal facade: Banque de France, Paris
We've mentioned this bank building before, but it secures a richly-deserved spot in our all-white round-up. Architects Jean-Paul Viguier et Associés covered parts of the new cash processing centre of Banque de France in white perforated metal. The result is a highly-private building that resembles a giant metal safe – which is a good thing as this building handles over 1 billion bank notes, 25% of the national reserve.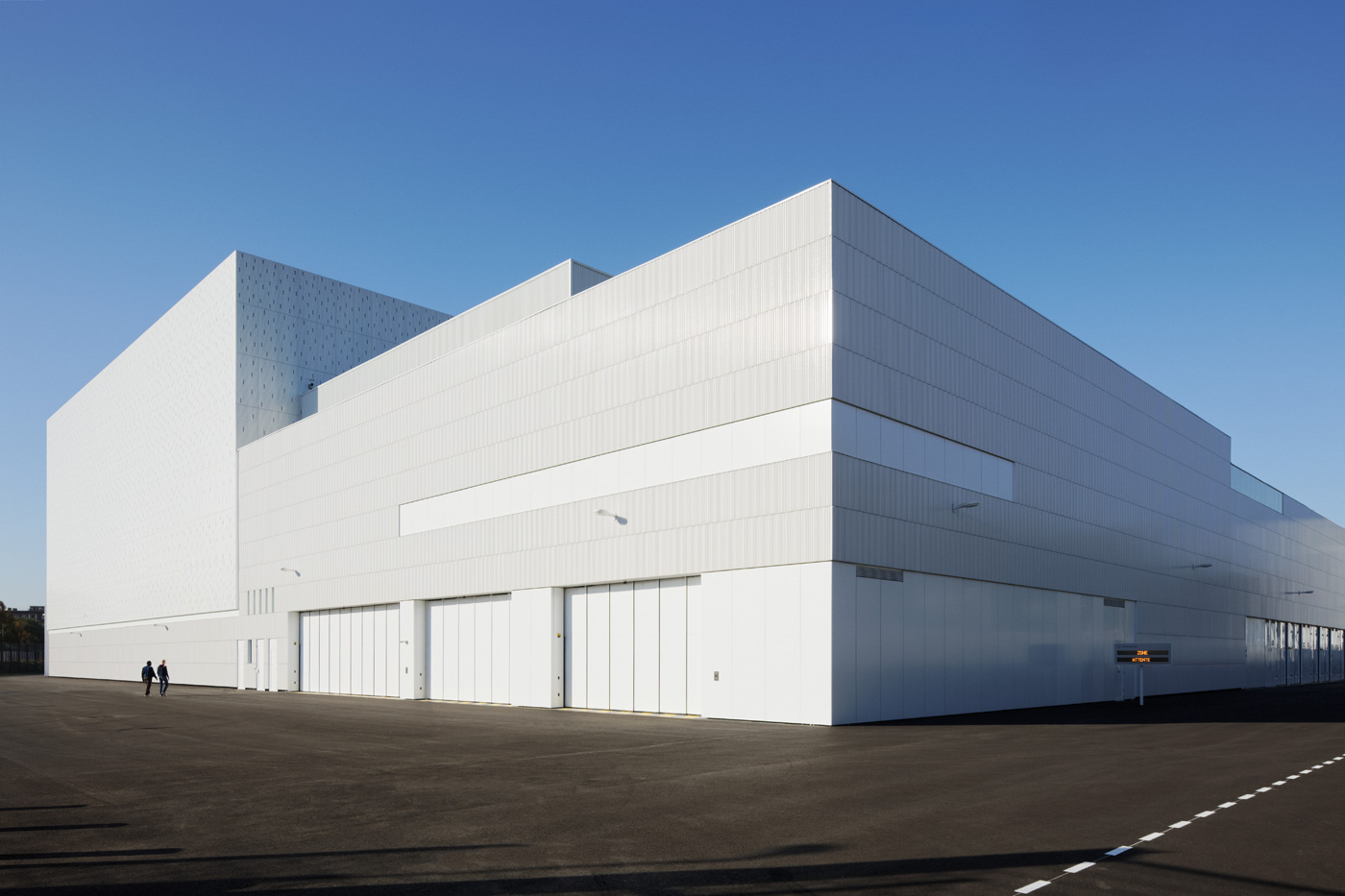 Images sourced from Jean-Paul Viguier et Associés
White triangle metal panels: D3 House, Tel Aviv
Here's an example of white perforated metal that's really on point. Cleverly-cut triangles give a sneak peek into life inside this futuristic Tel Aviv home, designed by architects Pitsou Kedem. The repetitive pattern which peppers the white aluminium panels is perforated in key places, to allow light to filter through at night, creating a spectacular glowing effect.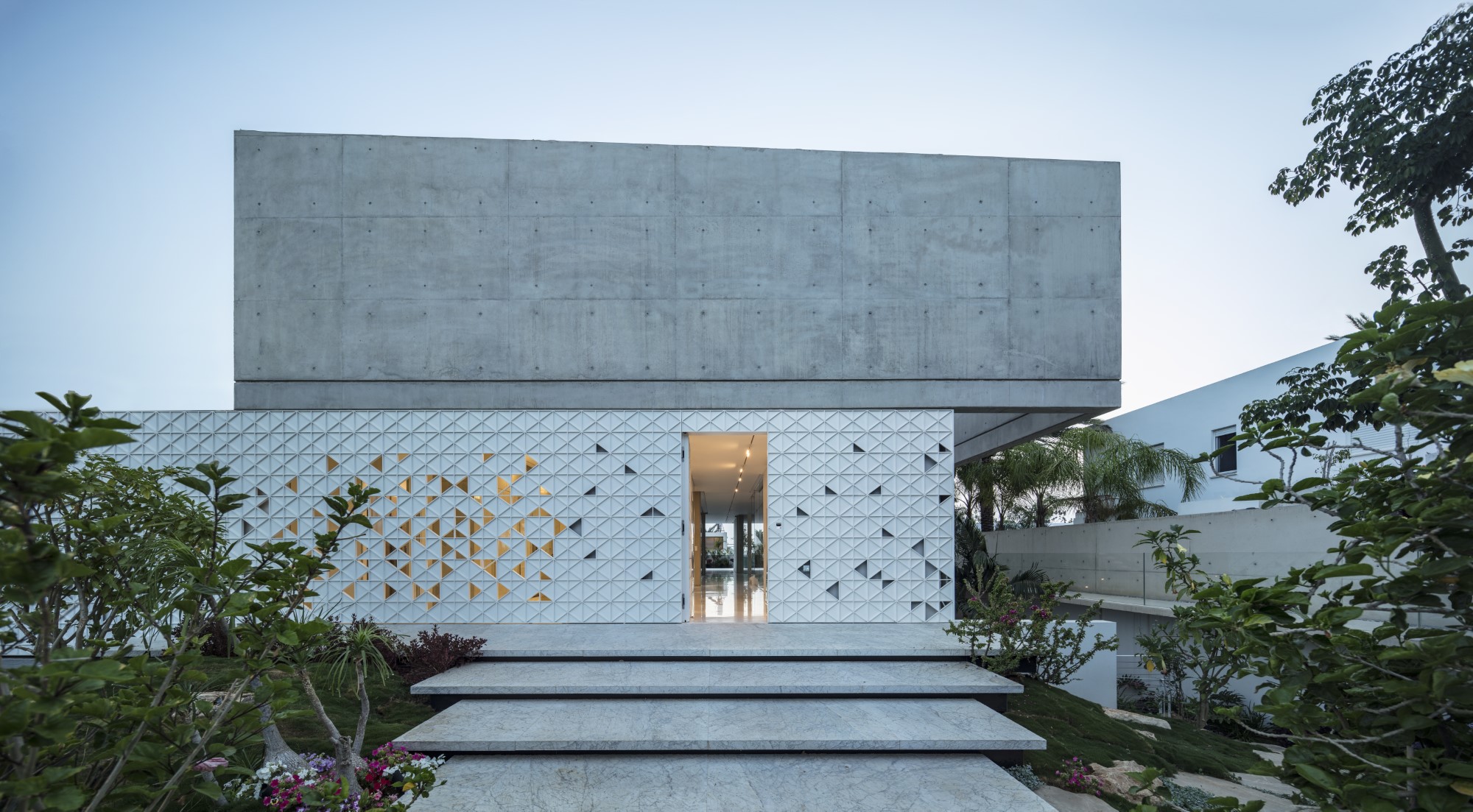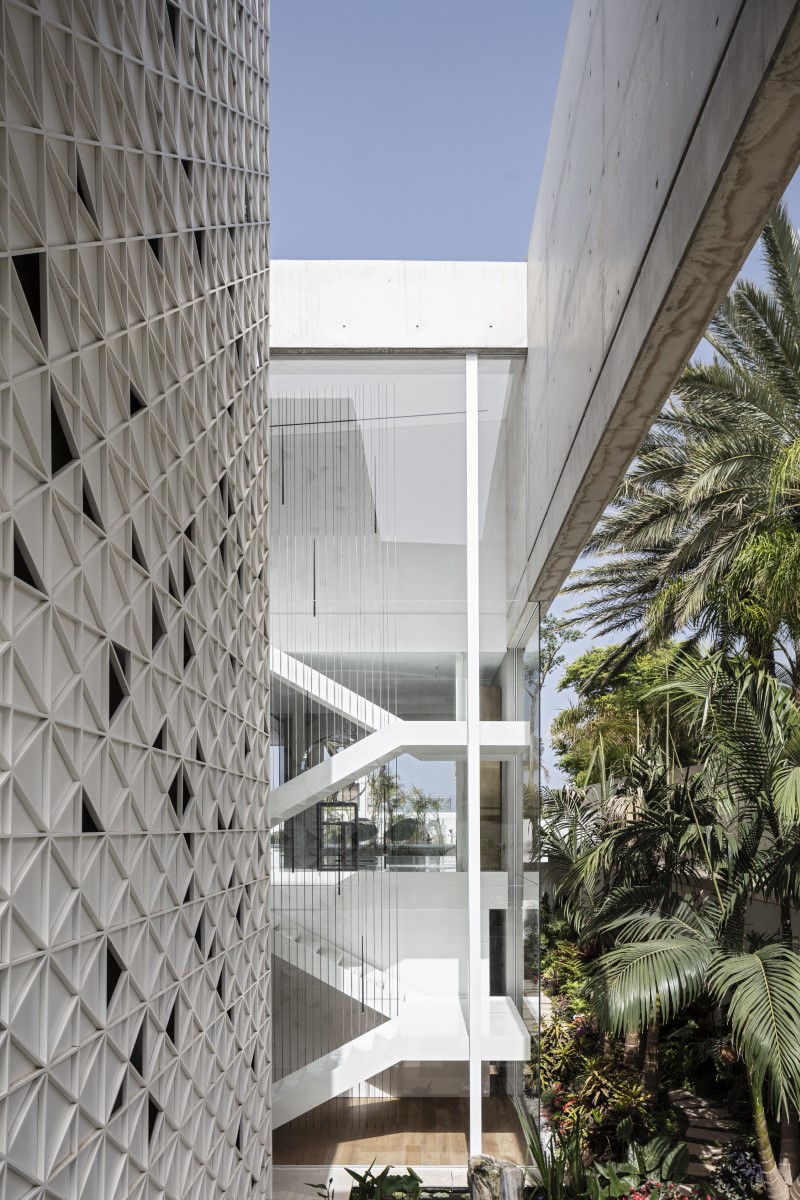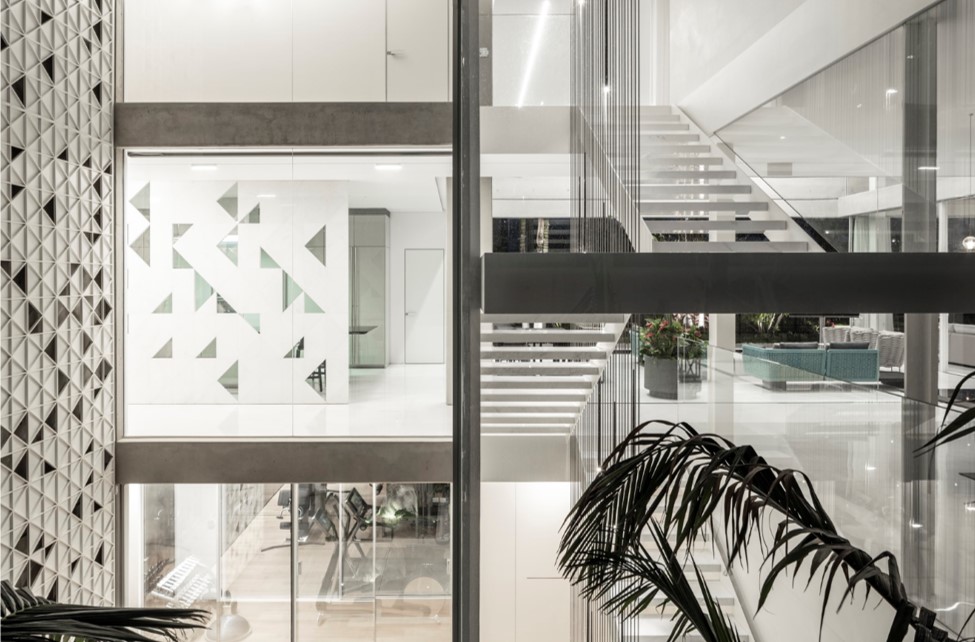 Images sourced from Pitsou Kedem
White metal mesh screens: 711H House, Brasilia
This residential home in Brasilia is located in an area originally designated for farming and industry, packed with row houses of different shapes and sizes. With a lack of usable and safe green space for occupants, architects Bloco Arquitetos turned the front yard into a compact garden. The white folding metal mesh screens give the garden area privacy, whilst also matching the all-white exterior and interior of the home.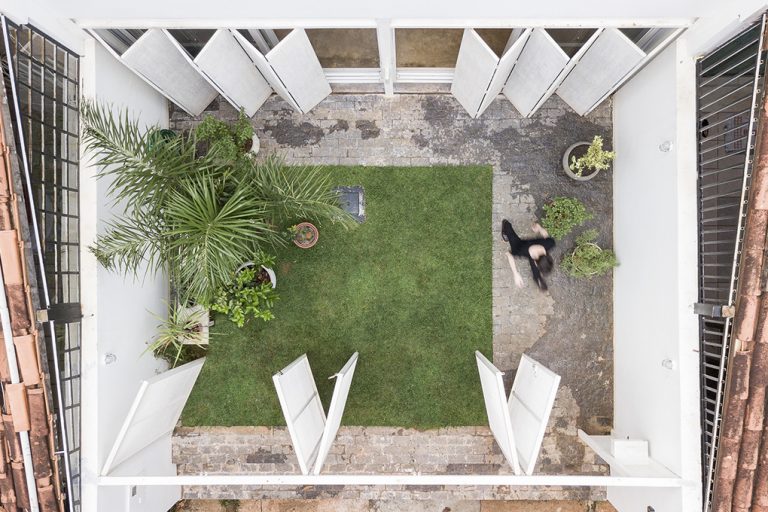 Images sourced from Bloco Arquitetos
White balustrade: White Clouds and The Atika
These two projects by French architects Poggi both use white metal balustrade but in different ways. At the Atika apartments in Bordeaux, the balustrade is used to create private winter gardens.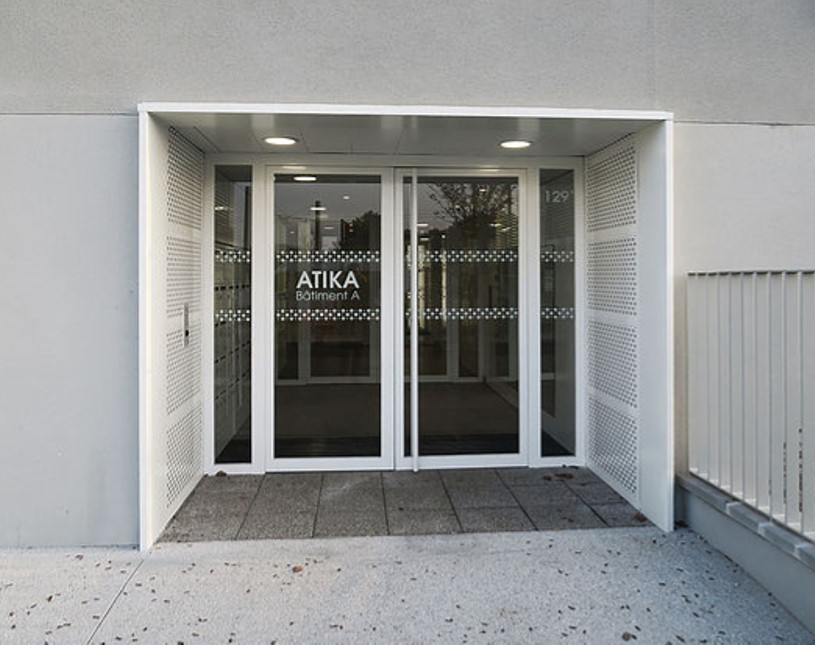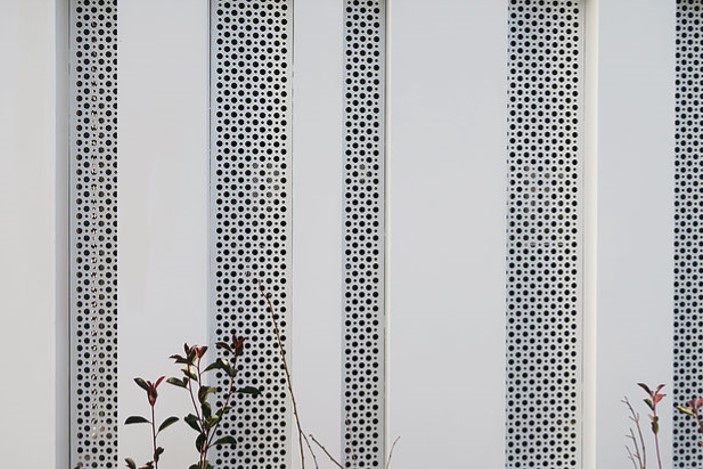 Images sourced from French architects Poggi
Whilst at the White Clouds development, white wire mesh complements a skin of white perforated metal for completely enclosed outdoor spaces. Both show the incredible impact of white wire mesh and perforated metal in architecture.
Images sourced from French architects Poggi
White perforated metal balustrade: Residential home, Sydney
White metal can also be used to create a traditional, Federation look for home renovation, as seen at this property in Sydney. The Arrow Metal team perforated the aluminium panels in a square pattern to the exact specifications of architect Frank Mangione. The panels were then finished in a white satin powder coating, complementing the period home and its classic features.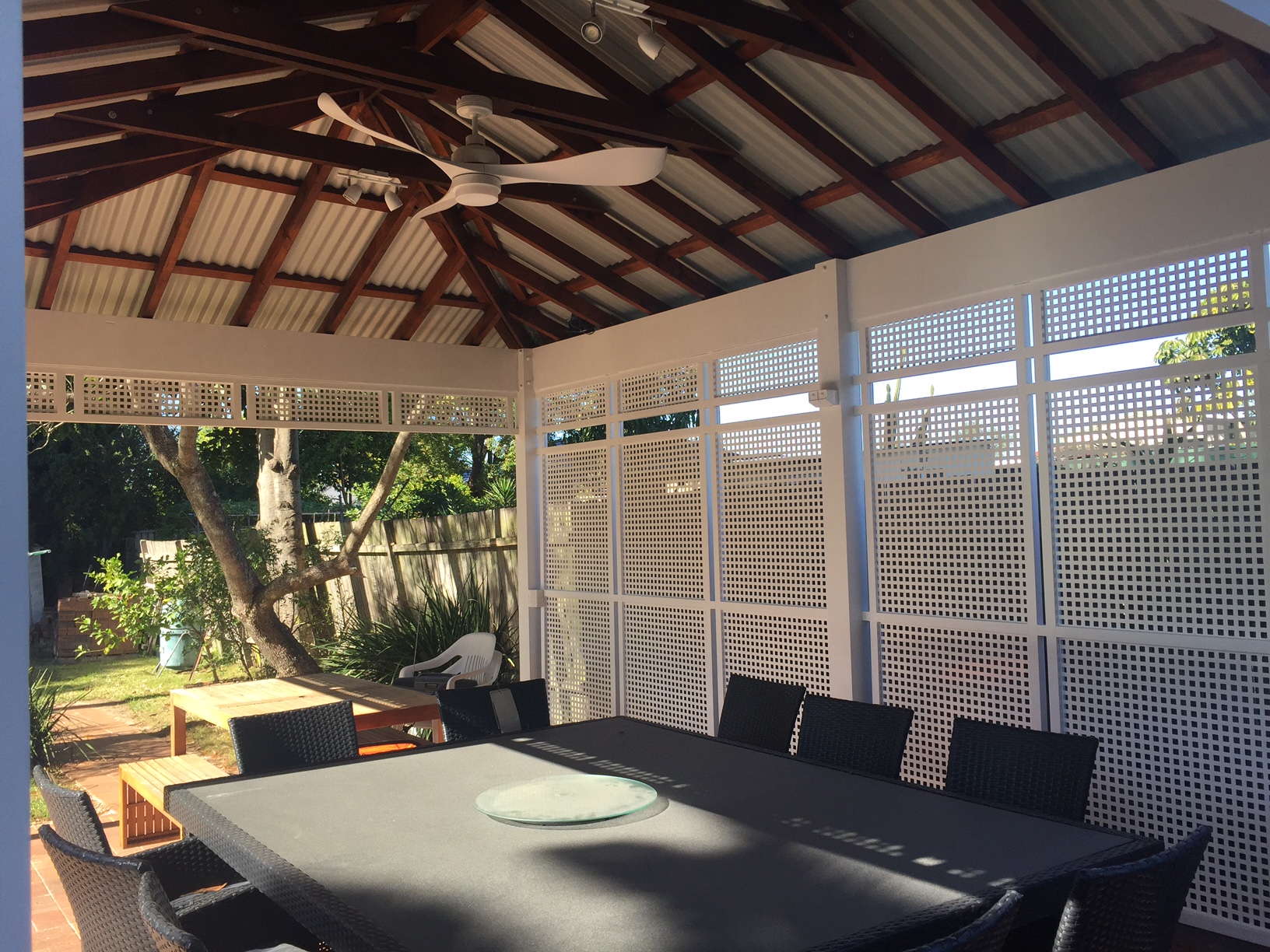 Arrow Metal: Perforated metal and mesh colours
Arrow Metal can colour customise standard in-stock profiles, made to order products and bespoke CAD-drawn metal creations. Talk to our team to discuss colour options, finishes and metal design for your architecture project (02) 9748 2200 or send us an online enquiry.
Posted: June 19, 2019
---