Architecture headache, perforated metal cure
Bright lights, big city – big headache? If you've ever felt uncomfortable amongst the high-rises, you could be suffering from architecture headache. According to a psychology professor, certain visuals – such as the straight repetitive lines of city landscapes – may actually lead to discomfort, head pain and migraines.
In an article featured in The Conversation, Professor Arnold Wilkins from the University of Essex in England says it's because our brains struggle to process the dominant endless 'stripes' which are a common feature of urban architecture, patterns which aren't usually found in the natural world. As a result, our brains work harder – which means a higher chance of a headache.
But with architects increasingly favouring uniform lines as a design feature – Wilkins and his team analysed images of apartment architecture over the past 100 years – is there any relief in sight?
Here's where perforated metal and a carefully designed facade could be just the cure.
Avoid the architecture headache: Nature-inspired metal facade
Repetitive stripes can't be avoided in architecture – they make up the very structure of a building through ceilings, walls, windows and columns. But they can be hidden, through the use of a facade which features better brain-pleasing images.
Think different sizes of curves, waves and shapes – the intricate, delicate and most importantly, varying patterns that we see in nature. All of which can be achieved using perforated metal.
At Arrow Metal, we've made perforated metal facades featuring everything from words and waves to leaf patterns and logos – take a look at our flowing facade project for Cowper Street, Granville, and the 'wave' metal facade for Bay Street, Brighton Le Sands. We've even perforated metal with tree and forest images – it's not a facade this time but fencing, for Narellan Town Centre play area.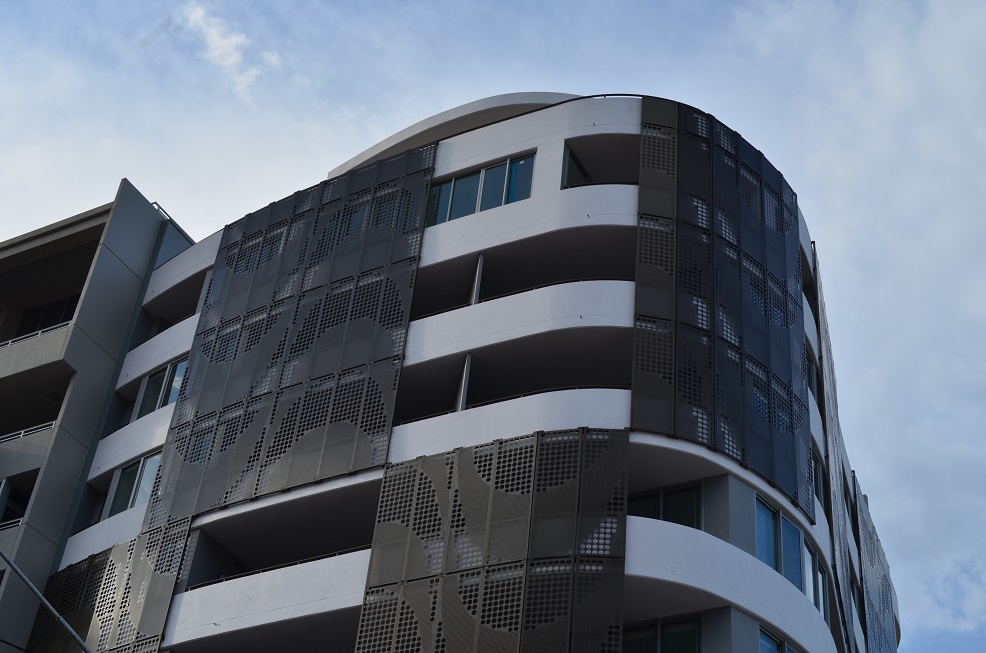 Image: Bay Street, Brighton Le Sands project.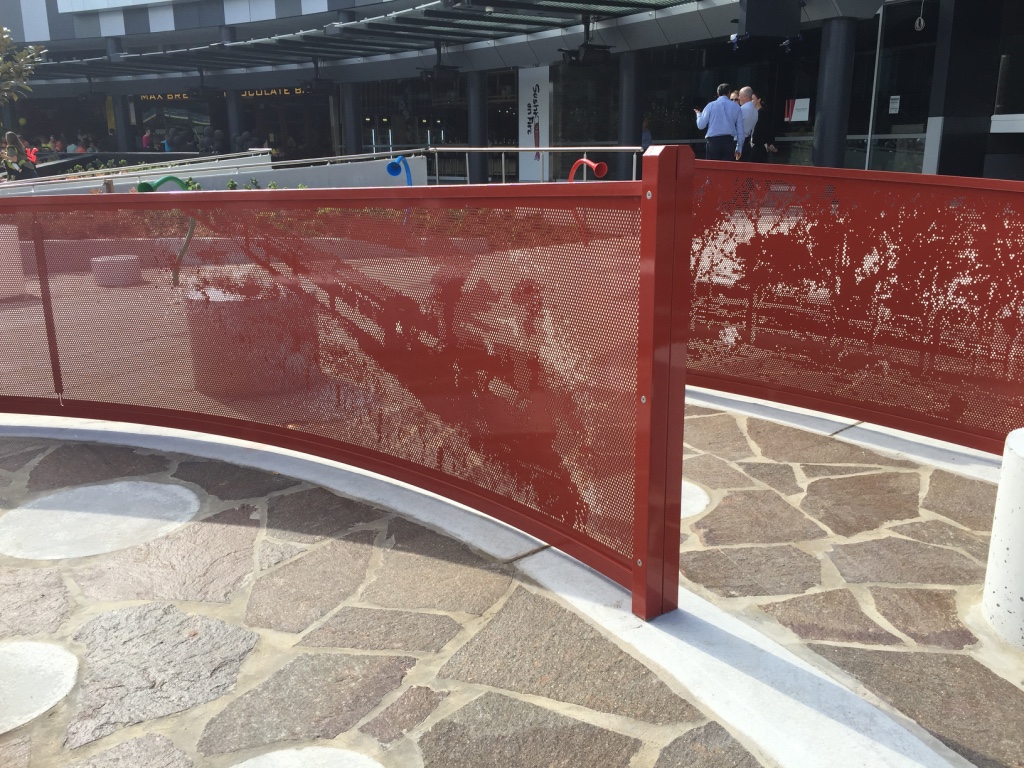 Image: Narellan Town Centre project
Facade inspiration: Arrow Metal
All are a nod to the 'rule of nature' which Wilkins says ought to be more considered in architecture and interior design, and show just how easy it is to incorporate natural patterns into architecture through the building envelope.
Talk to our expert team about nature-inspired metal facade designs, we can create customised perforated metal featuring your unique photographs, illustrations and more. Contact us on (02) 9748 2200 or send us an online enquiry.
Posted: July 27, 2018
---